Metro Line 5 south extension on track to open this month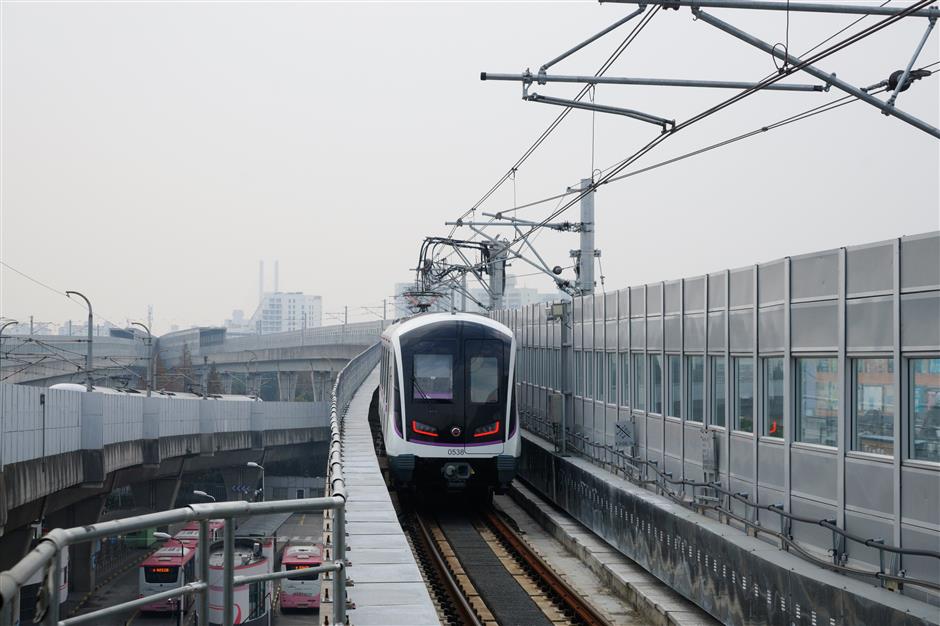 The south extension of Metro Line 5 has passed a technical evaluation and will start operations by the end of this month, Shanghai Shentong Metro Group said.
It will be the first Metro line in suburban Fengxian District.

The extension starts at Dongchuan Road Station and ends at Fengxian Xincheng Station, covering 19.5 kilometers with nine stops.

After the extension opens, Line 5 trains will split at Dongchuan Road, with a branch to Minhang Development Zone and the main route going to Fengxian Xincheng.

Dongchuan Road Station has become a transport hub with a bus terminal and parking lot.

Zhou Kewei, chief of the station, said some 30,000 passengers travel in and out of the station every day — by 2020 that is expected to hit 110,000.

Line 5 is also upgrading its signal system.