Shanghai Tour Guide Service
When travel to Shanghai. Are you looking for an experienced, knowledgeable and helpful Shanghai tour guide? Shanghai private tour is your reliable travel agency to offer the Shanghai tour guide service based on your requirements. All of our Shanghai tour guides are university graduates, professional licensed tour guides. What's more, our Shanghai tour guides have received very good professional training in hospitality industry. They all love their work and are ready to render their good services to you. If you have any special request for the Shanghai tour guide service, please feel free to contact us at :chinaprivatetours@gmail.com

Our Most Popular Hangzhou Tour Guides: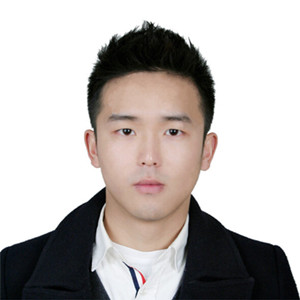 General Manager of China Private Tours
"Hi. My name is Sam. I am the General Manager of China Private Tours. In the past six years I led Group Bus trips to Shanghai, Beijing, Xian, Guilin, Hangzhou, and some other top attractive cities in China. After 6 years work on Group Bus tour, some fresh ideas about travelling in China came to my mind sometimes. It's time to do something to change the way of travelling in China. Finally, I made up my mind and set up my own way of travel ling in China--- China private tours series:

www.chinahangzhoutour.com/ --- Hangzhou Private Tour
www.tripstoshanghai.com --- Shanghai Private Tour
www.suzhouprivatetour.com --- Suzhou Private Tour
www.xianprivatetour.com --- Xi'an Private Tour
www.chinabeijingprivatetour.com --- Beijing Private Tour
www.chengduprivatetour.com --- Chengdu Private Tour
I am a very open-mined person and easy going. Almost every year I would like to travel abroad or within China several times, I think the best way to learn about the culture is through travelling which I can never learn through the textbook. I am also good at singing and I would love to sing for my guests.

I always treat every guest as my friend and enable them to learn more about Shanghai and China is my responsibility. As a l licensed national English speaking tour guide, I have been engaged in the tourism industry for over 9 years and made friends with almost every customer I ever led. They tag me as " culture ambassador". " gourmet master", "walking map"! Personally, I love traveling, and once I find something new and authentic, I would be happy to share with my guests.

I know and love my hometown - Shanghai this beautiful and morden city very well. I speak fluent English. And I'm a humorous man with passion on this lovely job. Hope meet you in Shanghai and give you a wonderful Shanghai trip!"

Shanghai Tour Guide-Amy
When I was a college student, I majored in tourism management and minored in English, so I'm a English-speaking guide. And if you want I'd like to talk aIl the things of China with you. We may have different opinions and different cultural background, but I believe that differences isn't a bad thing. And we will all learn something from each other.
Now I work as a tour guide in Shanghai which is a beautiful coastal city in southeast of China. I have 5 year working experience and familiar with local senic spots. I would like to arrange a particular tour for you when you visit Shanghai. If you want to know more about China and Chinese, welcome to choose my tour.
Shanghai Tour Guide-Autumn
Hi there, I am professional and private English tour guide and business interpreter in Shanghai, I started to work as a private tour guide & interpreter since beginning of 2007 and in the past several years I have been guiding individual or group travelers from all over the world and received many positive feedbacks from my customers and they are all happy & satisfied with my services.
As a National licensed tour guide, I have given lots of the tours to eastern China (Shanghai , Hangzhou , Suzhou , Huangshan, ancient water towns Tongli , zhouzhuang , xitang) and Beijing etc , quite familiar with the tour sites in these cities and I am able to show you the best parts of the cities, its culture, history and even the sound that our cities have to offer.
Shanghai Tour Guide-Anna
I'm very familiar with all the nice places in Shanghai and nearby cities, I have a good command of English and a humorous character, I believe that you will feel very relax and happy to have a tour with me. I'm a qualified tour guide and I will introduce and tell a lot of histories and stories about my country, my city and the places we will visit.
My tour will give you a wonderful feeling and good knowledge of our culture and everything else. It's not just a tour, it's an enjoyment. My character is kind, easy going and flexible, let's have an amazing tour in Shanghai with me and leave you a great memory here in China!
Shanghai Tour Guide-Adrian
Hi , this is Adrian, a personal tour guide & business translator based in Shanghai China. I graduated in 2005 as an English major. After I graduated, I came to Shanghai to work in export sales company which allows me to have a good understanding of international business issues. Now I work as a private tour guide and also provide translation and interpretation services since 2010. I am confident that I can offer excellent service as follows:
Tour guide service: I can offer person tours / private tours / classical tours / customized tours in and around Shanghai such as Shanghai city tour ; water town tours ( Zhujiajiao tour, Zhouzhuang tour, Tongli tour, Xitang tour, Nanxun tour, Wuzhen tour etc ); Suzhou city tour; Hangzhou city tour; Yellow Mountain tour, etc
Shanghai Tour Guide - Michael
I am Michael from Shanghai,China. I am an enthusiastic, knowledgeable, responsible and easy-going person. I have been a tour guide since 2001, I have been to Shanghai, Suzhou, Hangzhou, Nanjing and many places in Southeast of China with my groups. I hope to share my knowledge, culture, and experiences with you. if any of you want to travel in China. I am glad to be your guide.
Looking forward to meeting you all on your trip to china!
Our Service Price List as below:
| | | | | |
| --- | --- | --- | --- | --- |
| Service Time: 8 Hours/Day | 1-2 Travelers | 3-5 Travelers | 6-9 Travelers | Above 10 Travelers |
| Shanghai English Speaking Guide | 600 | 650 | 700 | 800 |
| Shanghai French Speaking Guide | 800 | 850 | 900 | 1000 |
| Shanghai German Speaking Guide | 800 | 850 | 900 | 1000 |
| Shanghai Spanish Speaking Guide | 800 | 850 | 900 | 1000 |
| Shanghai Chinese Speaking Guide | 600 | 600 | 600 | 600 |
Tour Guide Service Note:
1.Duration: 6-8hours
2.Extra hour will involve charge of CNY100 per hour;
3.The price exclude tips to the guide. According to thier service, not compulsory!
Price Per Person in US Dollars