Welcome to tripstoshanghai.com, we are the source in Shanghai and we are the official ticketing agent of Shanghai Acrobatic Show. Buy tickets online, Unbeatable Price! Easy to Pay! Easy to get the ticket!
General Introduction
Performed by Shanghai Acrobatic Troupe, a well-known Chinese professional acrobatics performing group which was founded in 1951. Huangpu River Sensation, a production with strong Shanghai features, was presented by Shanghai Acrobatic Troupe in 2005 at Shanghai Center Theater. The program consists of 3 parts- "Autumn Day", "Moon Reflection" and " Rosy Clouds"- showing the vicissitudes of Shanghai: "Grand Feast" and "Lovers at the Bund" tell the story of yesterday; "Juggler in the Bar" reflects the charm of today; "Hoop Diving" and "Magic Illusion" predict the development of tomorrow. Some acts such as "Play Dooly", "Silk Stripes" and "Pyramid of Chairs " are the "Gold Lion Award" winners at China National Acrobatic Competitions.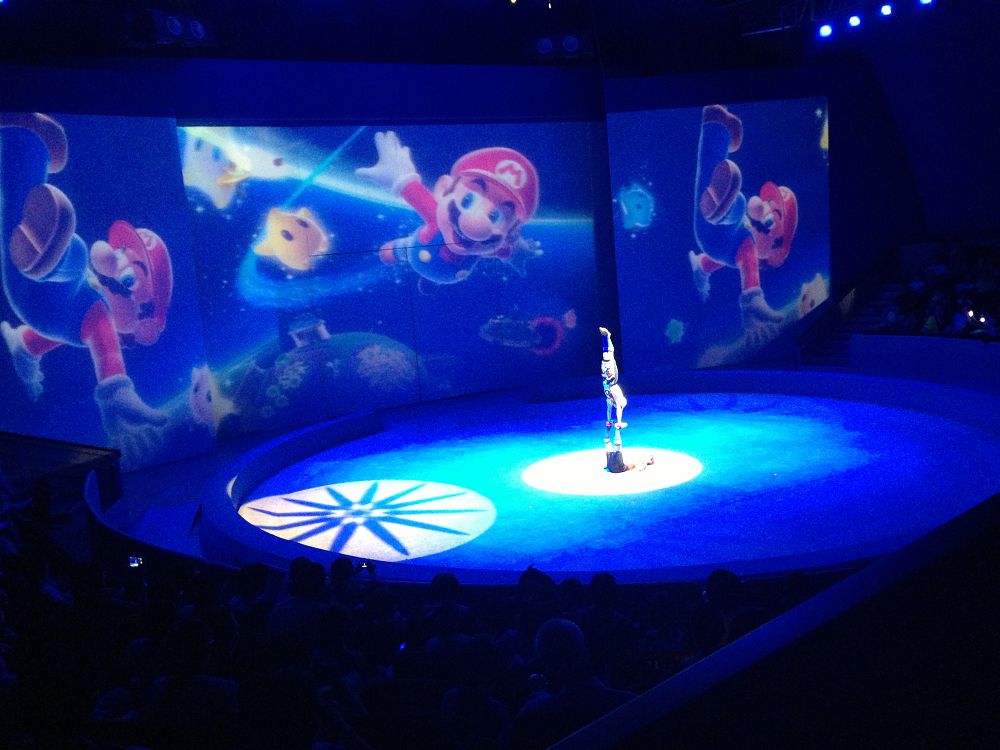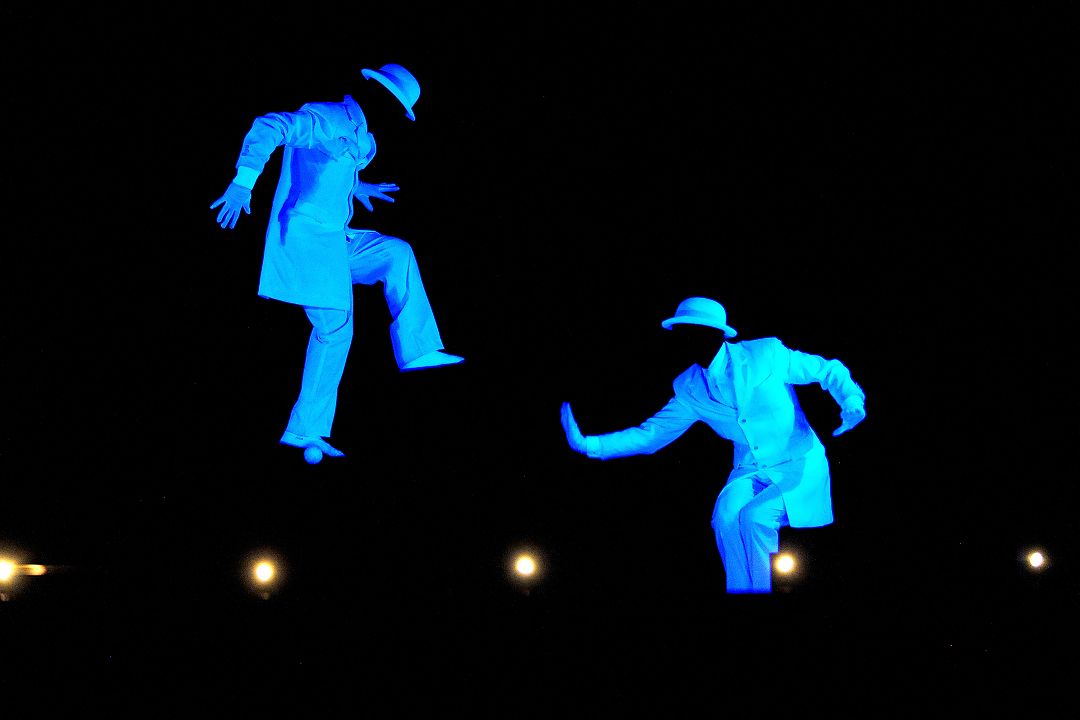 Shanghai Acrobatic Show Programs
Play Dooly, Foot Juggling/Play Diabolo, Glasses Balancing, The Silk Rope Hanging, PLay The Ball, Plate Spinning, Small Teeterboard, Nose Balancing, Chairs Balancing, Straw Hat, Pagoda of Bowls, Skill in Handing, Hoop Diving on The Table, Large Springboard, One-handed Handstand, Modeling Soft Body, Shake the Thick Stick
Shanghai Circus World
Time: Every evening at 19:30pm-21:00.
Venue: Shanghai Circus World ?????
Address: Shanghai Circus World,No.2266, Gonghexin Road.??????????2266?(?????)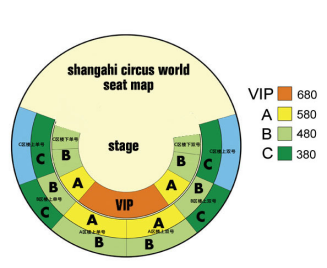 | | | |
| --- | --- | --- |
| Tickets List Price | Tickets 6-9 | Tickets 10+ |
| CNY380 Zone | CNY250 | CNY230 |
| CNY480 Zone | CNY300 | CNY280 |
| CNY580 Zone | CNY380 | CNY350 |
| CNY680 Zone | CNY680 | CNY680 |

Shanghai Ccentre Theatre
Time: 19:30-21:00
Venue: Shanghai Centre Theatre??????
Address: No. 1376 West Nanjing Rd, Shanghai,????1376?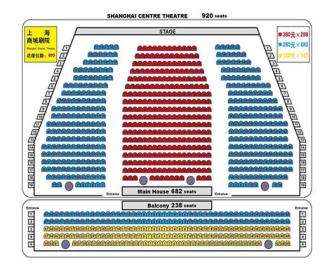 | | | |
| --- | --- | --- |
| Tickets List Price | Tickets 6-9 | Tickets 10+ |
| CNY180 | CNY160 | CNY140 |
| CNY280 | CNY240 | CNY200 |
| CNY380 | CNY300 | CNY260 |

Shanghai Huxi Grand Theatre
Time: 19:30-21:00
Venue: Huxi Theater ??????? (???205?,???????)
Address: No. 205 Wu Ning Rd, Shanghai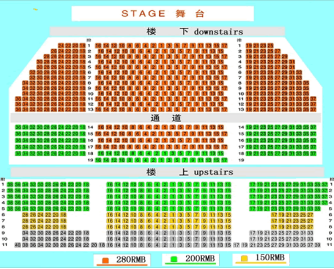 | | | | |
| --- | --- | --- | --- |
| Tickets List Price | Tickets 2-5 | Tickets 6-9 | Tickets 10+ |
| CNY180 Yellow Zone | CNY160 | CNY140 | CNY120 |
| CNY240 Green Zone | CNY200 | CNY180 | CNY160 |
| CNY300 Red Zone | CNY260 | CNY240 | CNY220 |

Shanghai Magnolia Theatre
Time: Shows start at 7:30 pm daily
Venue: Magnolia Theatre ???????
Address: No. 308 Chongqing South Road, Huangpu District, Shanghai.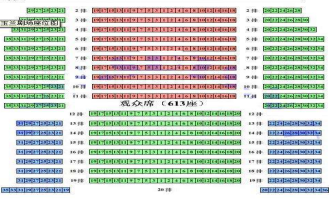 Tickets List Price
CNY180 blue Zone
CNY240 Green Zone
CNY300 Red Zone

Shanghai Cloud Peak Theatre
Time: 7:30pm daily, except the 11th, 13th and 21st of the month
Venue: Cloud Theater ??????
Address: 1700 Beijing Xi Lu, near Wanhangdu Lu, Jingan District (???????1700?,?????)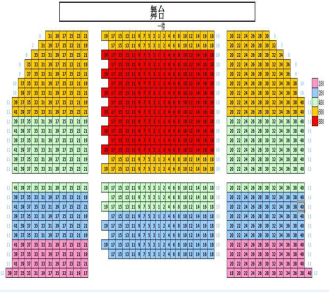 Tickets List Price
CNY300 yellow Zone
CNY240 Green Zone
CNY360 Red Zone
CNY180 Pink Zone
CNY220 Wathet Zone
CNY200 Blue Zone

Child Policy:
1."Child Price", as shown in the above table for child over 1 meter and under 1.3 meters, seat is available.
2.No charge for children under 1 meter in height, provided that the child does not occupy a seat. If the child occupies a seat, the price is 75% of the adult ticket price .
3.Full fare must be paid for children over 1.3 meters tall.
4.Child policy is depending on child's height not on child's age.
How to Book the Show Ticket
1. Send us Inquiry E-mail for booking
2. Pay by PayPal/Western Union...
3. Get the "Booking Confirmation" email
4. Get the ticket at the entrance of the show place or delivery to the address you provide
Payment
Pay by PayPal
PayPal provides a way to send money to anyone in the world who has an email address. But, first you have to register your details (including Credit Card details) with PayPal. As part of this process you decide on a password so that you are the only one who can access your PayPal account. For more details, plz refer to www.paypal.com
However the 4% transfer fee charged by PayPal will be added. That is, you have to pay: Quotation Amount + 4% serveice fee
Our PayPal Account is: Chinaprivatetours@gmail.com
Pay upon Delivery and Get the Ticket (in Shanghai)
If all options do not suit you, pay upon delivery in Shanghai should be your last choice! We will send one person bring you the ticket and wait you at the entrance of the show place. It's free for delivery!
Cancellation Policy!!!
1. Cancellation due to irresistible cause like Natural Disaster Coverage, facility is closed due to unforeseen circumstances, and Political Reasons.
2. Change & Cancellation Caused by Customer
1) . 6 hours prior to the show: No cancellation fee if you change or cancel the booking. However, the refund to your PayPal account will deduct the transaction fee and our service fee.
2) . Within 6 hours before the show: No refund, since the theatre will charge us 100% of the ticket cost.