Welcome to tripstoshanghai.com, we are the source in Shanghai and we are the official ticketing agent of Shanghai Disneyland Park Tickets. Buy tickets online, Unbeatable Price! Easy to Pay! Easy to get the ticket!
General Introduction
"To all who come to this happy place, welcome. Shanghai Disneyland is your land. Here you leave today and discover imaginative worlds of fantasy, romance, and adventure that ignite the magical dreams within all of us. Shanghai Disneyland is authentically Disney and distinctly Chinese. It was created for everyone, bringing to life timeless characters and stories in a magical place that will be a source of joy, inspiration and memories for generations to come." ?Robert A. Iger, June 16, 2016
As the first Disney theme park in mainland China, which blends the magic of Disney and unique cultural elements of China. Embark on a magical journey through various themed lands filled with world-class attractions and spectacular entertainment.
History of Disneyland Resort
Once upon a time, Walt Disney—the founder of the Walt Disney Company—had a dream about something much more exciting than a standard amusement park:
"It came about when my daughters were very young and Saturday was always daddy's day. So I'd take them to the merry-go-round and different places and as I'd sit while they rode the merry-go-round, I felt that there should be something built where parents and children could have fun together. And eventually it evolved into what you see today at Disneyland. But it all started from a daddy with 2 daughters wondering where he could take them where he could have a little fun with them, too."
And so, the Disney theme parks were born more than 60 years ago, inspiring a spirit of happiness, innocence and the sharing of memory-making experiences. Now, Shanghai Disney Resort continues the tradition in new and unique ways, through never-before-seen lands like Adventure Isle, Treasure Cove and Gardens of Imagination, and one-of-a-kind attractions and experiences. That includes the largest castle in any Disney theme park around the world.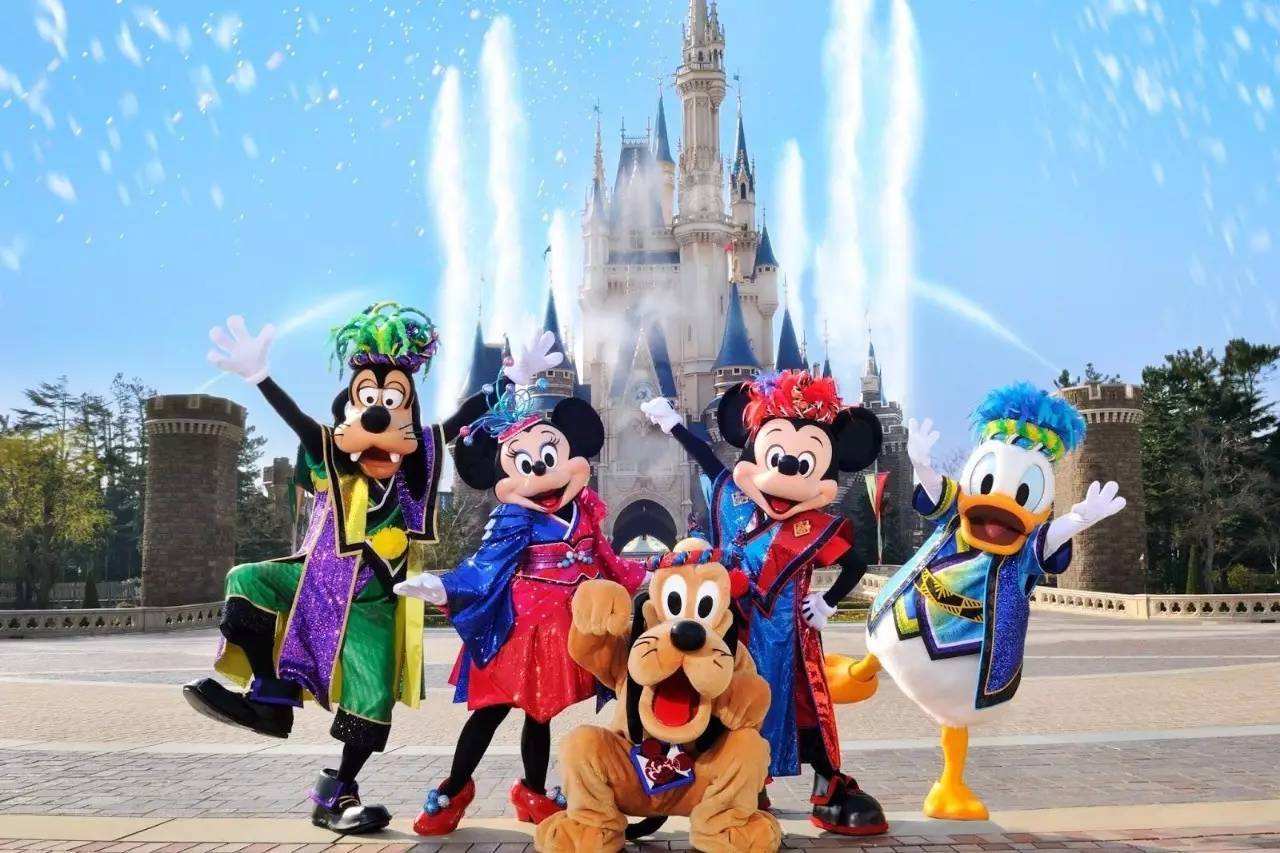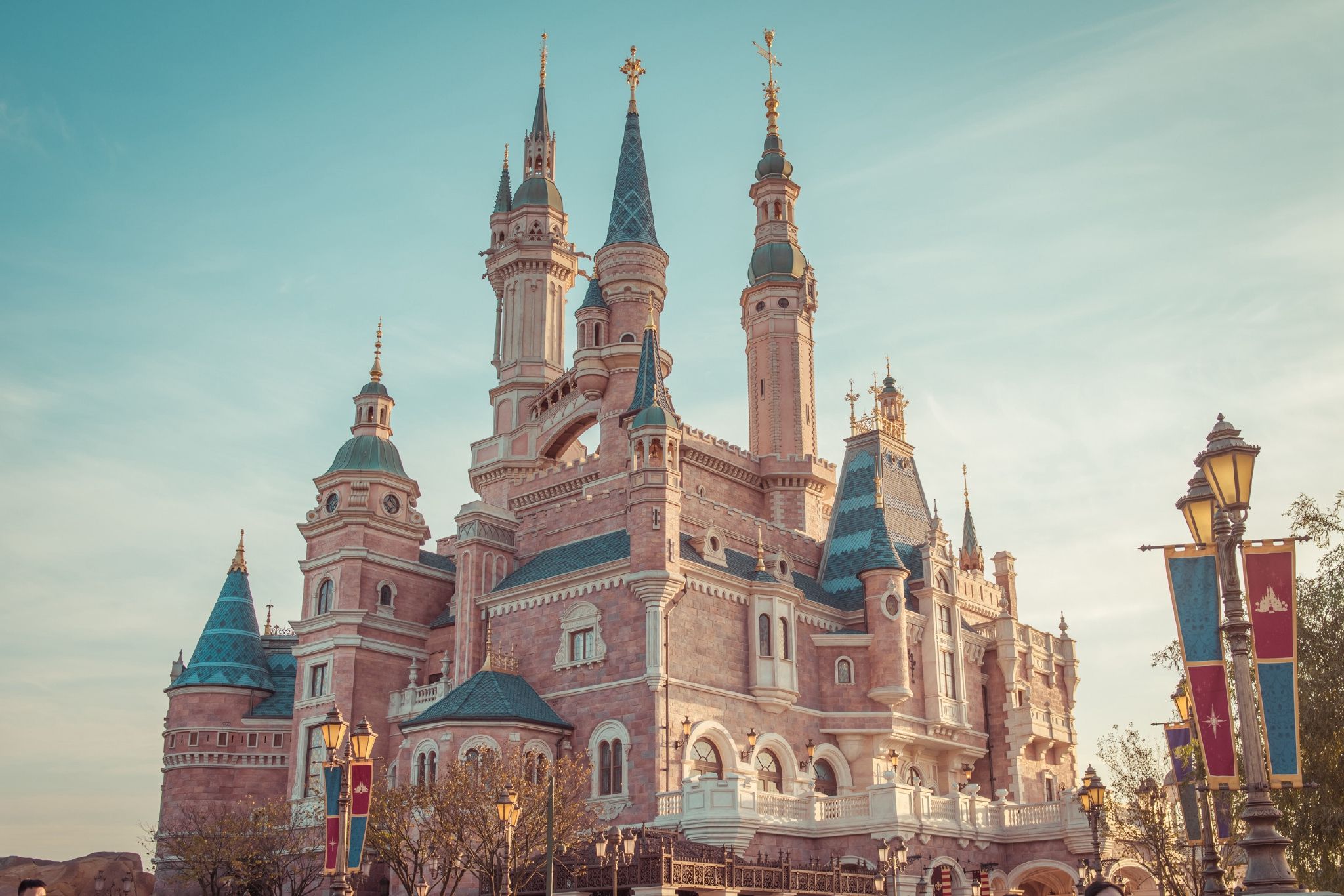 Creative Overview
Throughout Shanghai Disneyland, classic Disney characters and storytelling will blend with all-new attractions and experiences designed specifically for the people of China. The park will consist of several thevmed "lands," each with their own distinct attractions, entertainment and experiences. At the heart of the park will be Storybook Castle, the most interactive Disney castle yet, complete with entertainment, dining and performance spaces. It will truly be an attraction unto itself.
Attractions

Adventure Isle
Adventure Isle is situated in Adventureland & encompasses a very large area which has many features to explore & discover at your leisure. As part of Adventure Isle at Disneyland Shanghai there are many attractions to choose from. You can cross the large rope suspension bridge, climb aboard a full size Pirate ship or even trek the dizzy heights of the Robinson Family Treehouse.
The land is focused around the base camp of a group known as the League of Adventurers located near the village of a friendly tribe of natives known as the Arbori. The League first arrived in the area in 1935, when an expedition was blown off course and landed in their jungle. With the scientists peaceful intentions and fascination with the land's culture and environments becoming clear, the Arbori welcomed them and explorers have been arriving ever since.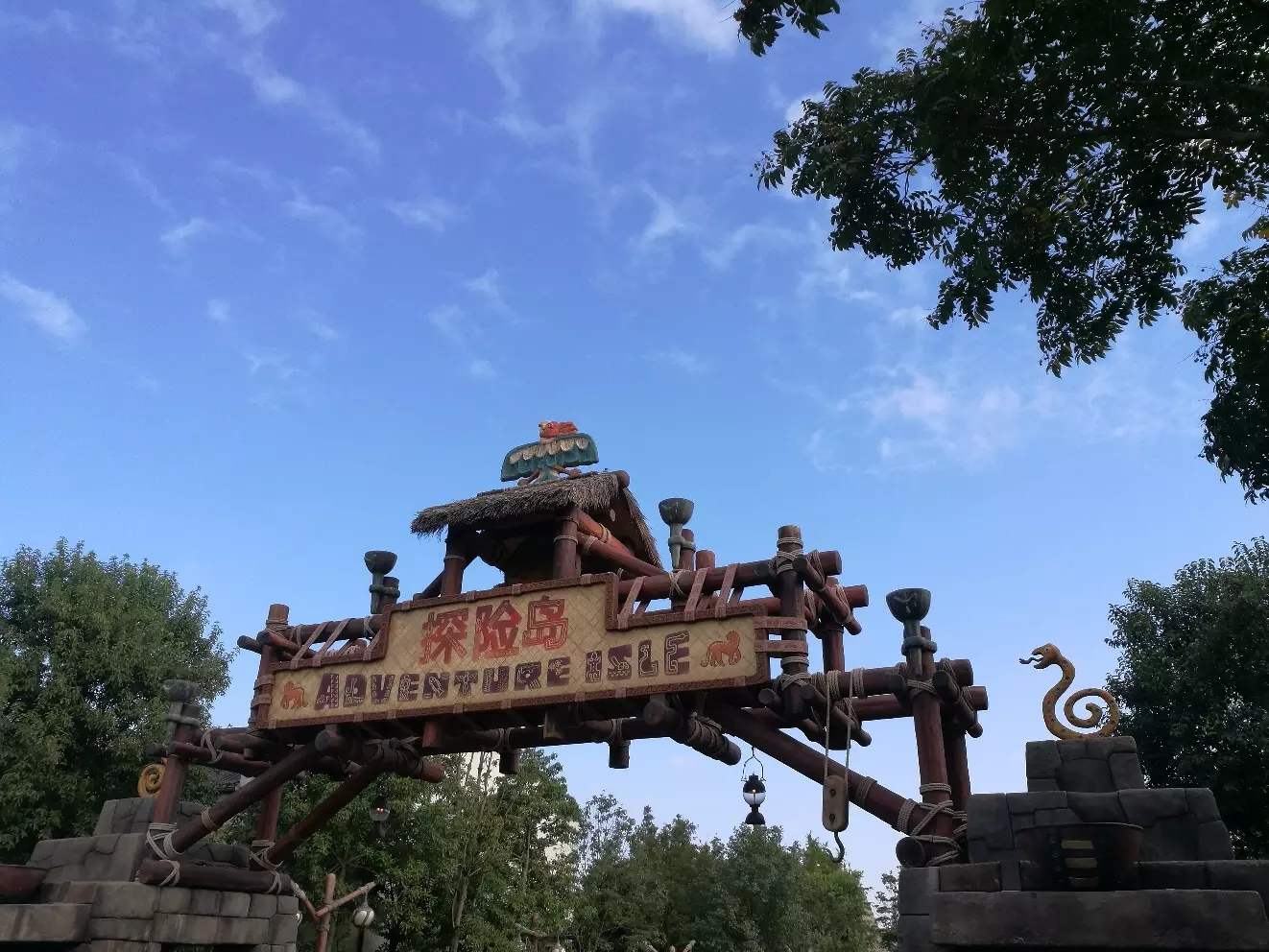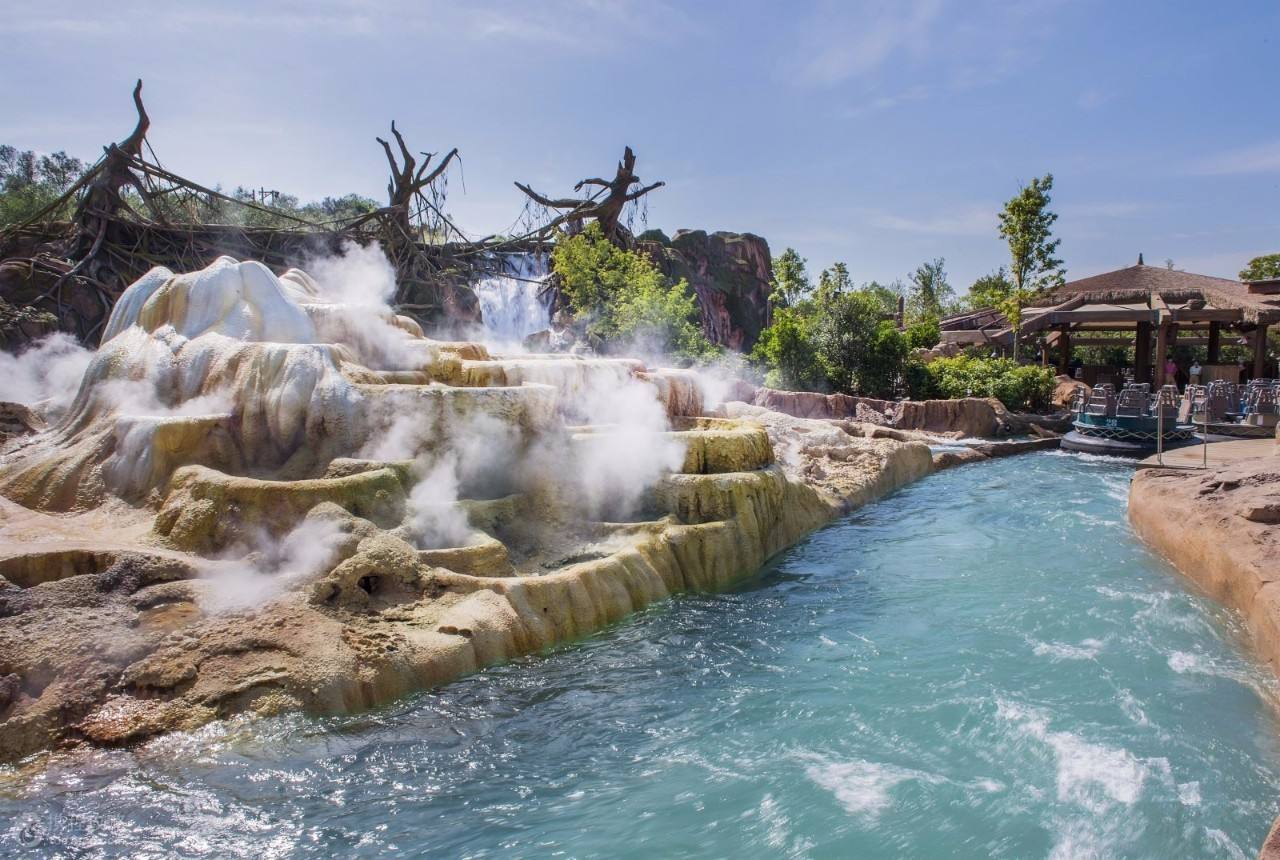 Treasure Cove
Treasure Cove is a themed land found exclusively at Shanghai Disneyland. Based on both the original Pirates of the Caribbean attraction and the popular film franchise, the area is home to an e-ticket attraction called Pirates of the Caribbean: Battle for the Sunken Treasure. It opened on June 16, 2016 as part of the grand opening of Shanghai Disneyland Resort. Treasure Cove was founded in 1690 by Spanish nobleman Don Diego Sevilla Portillo, who would also establish the El Teatro Fandango in a portion of his mansion to accomodate lavish theatrical productions. Eventually, Treasure Cove would fall under control of the British, with the Royal Navy renaming the town's fort to Fort Snobbish, though in time, their grip on the city slipped when Jack Sparrow sacked the town and turned it into a haven for pirates.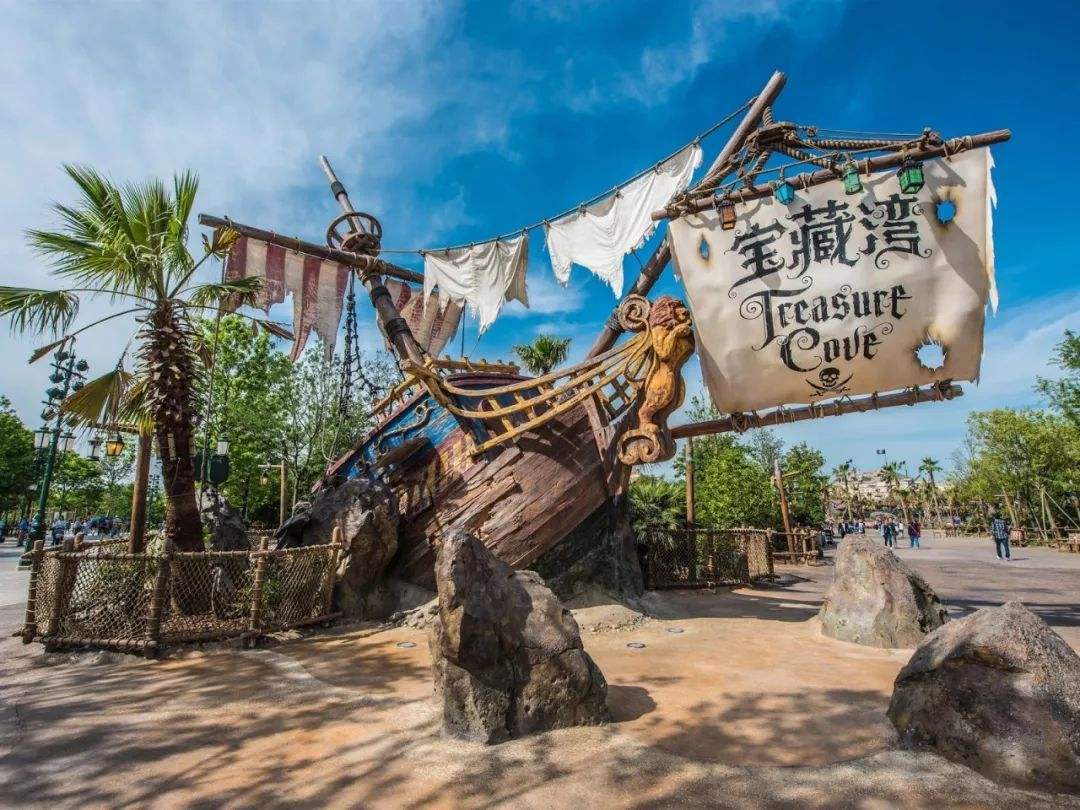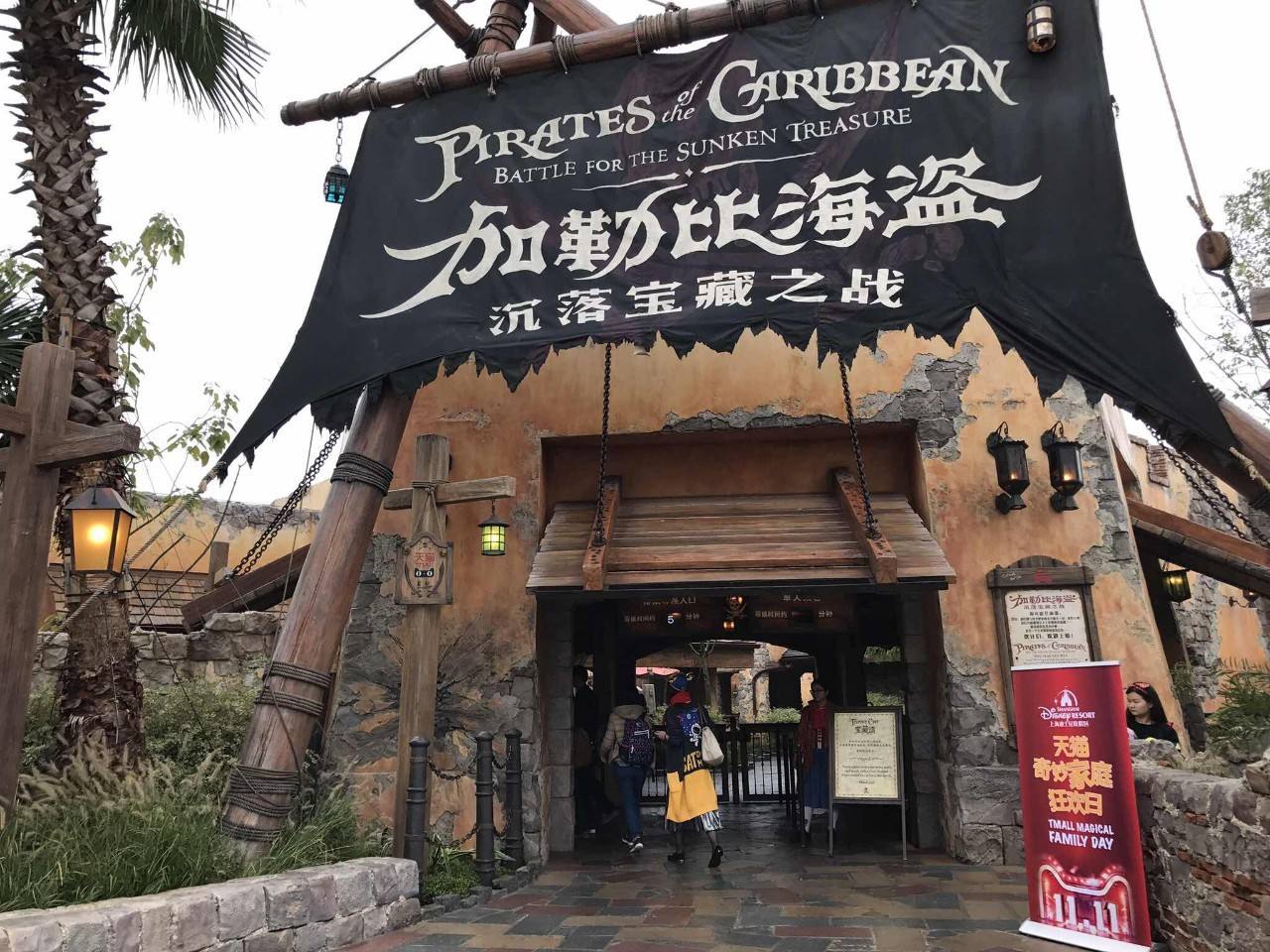 Tomorrowland
Tomorrowland is one of the five original "lands" of Disneyland, themed to the future and outer space. It opened along with the park on July 17, 1955, and had its largest overhaul in 1967, and was modified again in 1998. It is home to major attractions such as Space Mountain and Star Tours.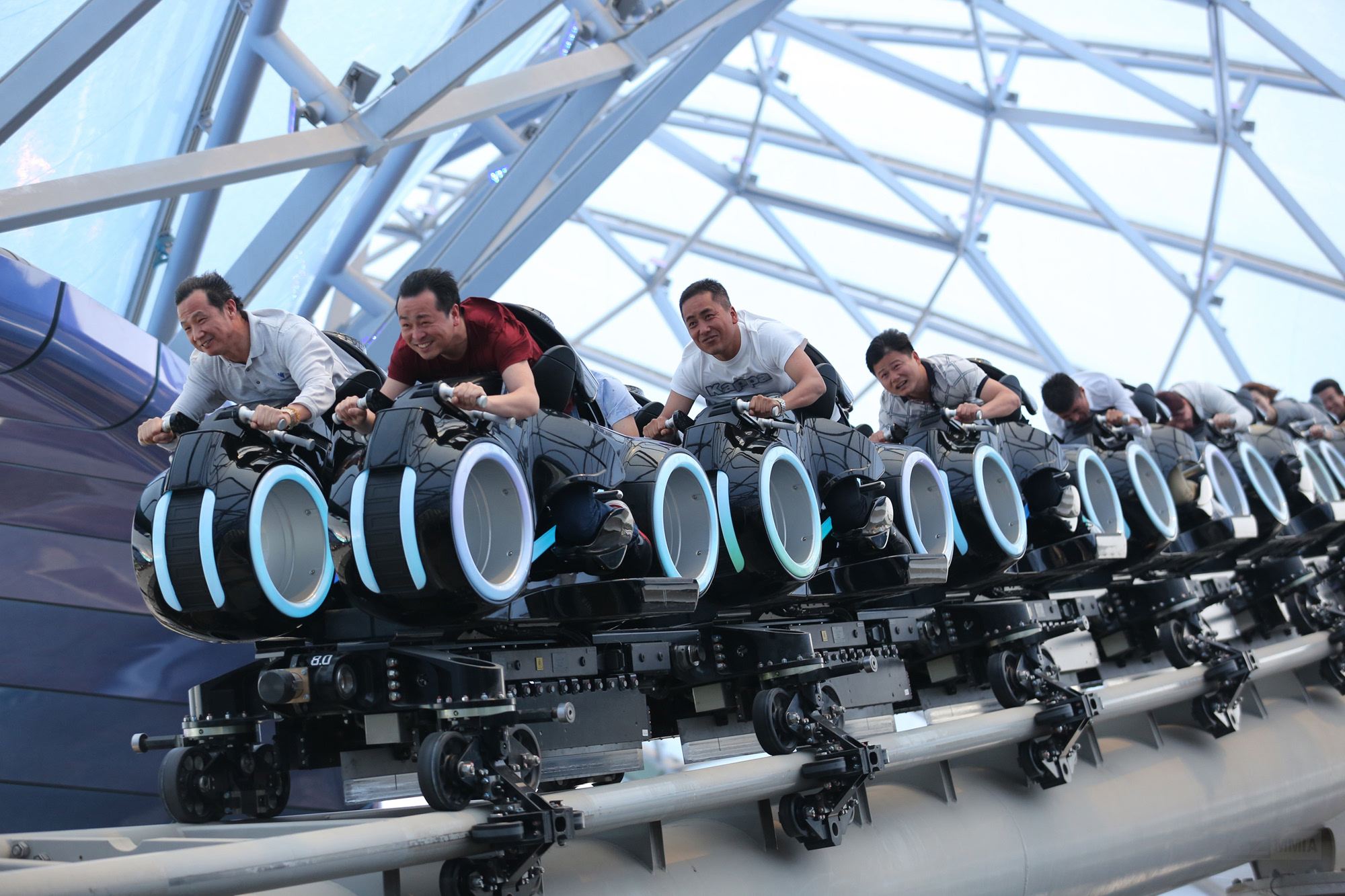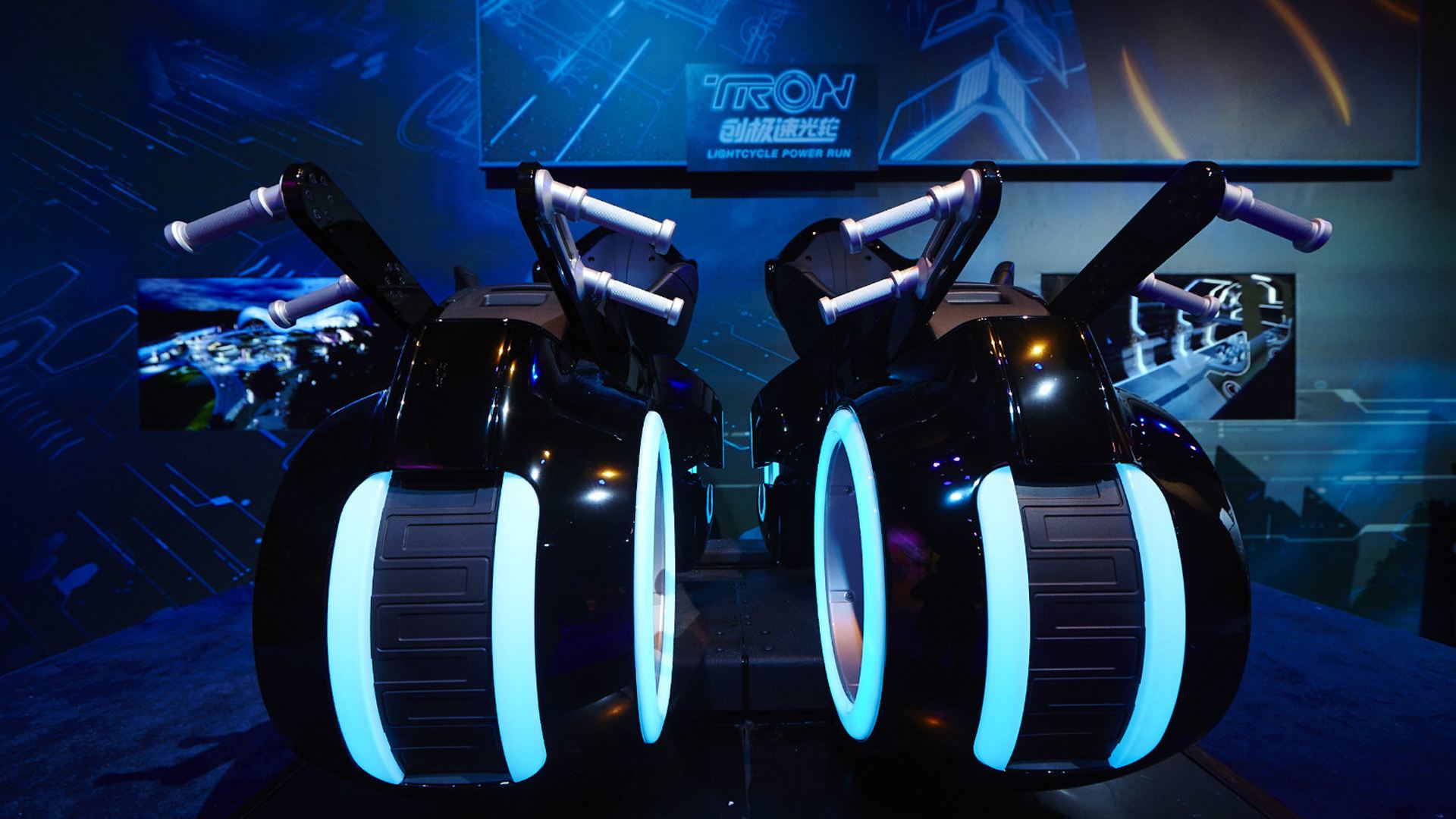 Fantasyland
Fantasyland is one of the eight themed lands at Disneyland Park. The land features a central courtyard dominated by King Arthur's Carrousel, in front of which sits a sword in an anvil.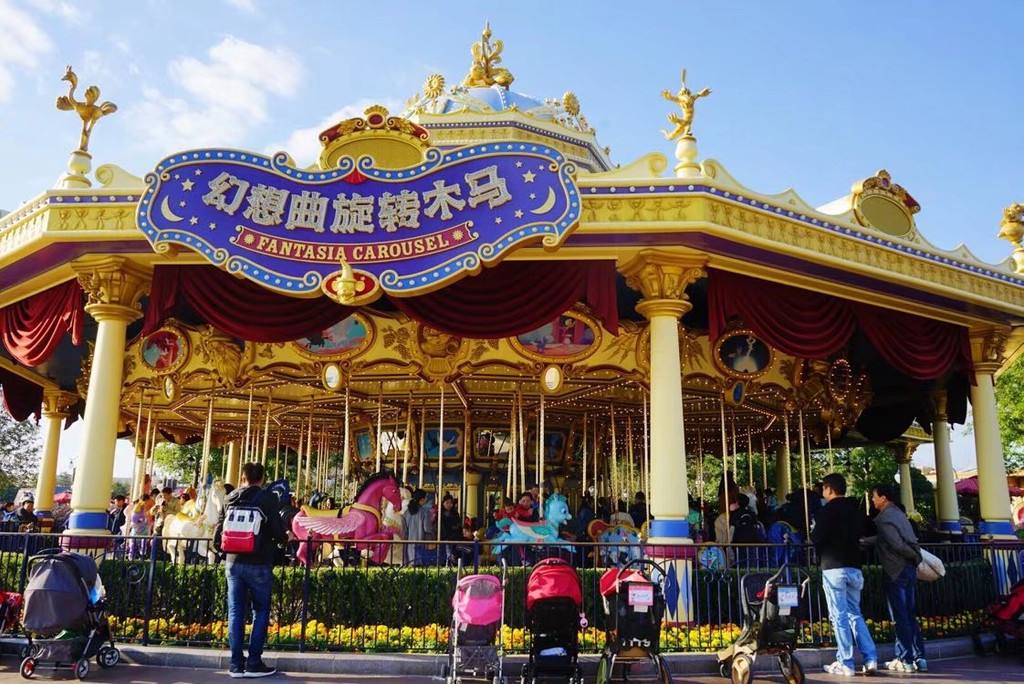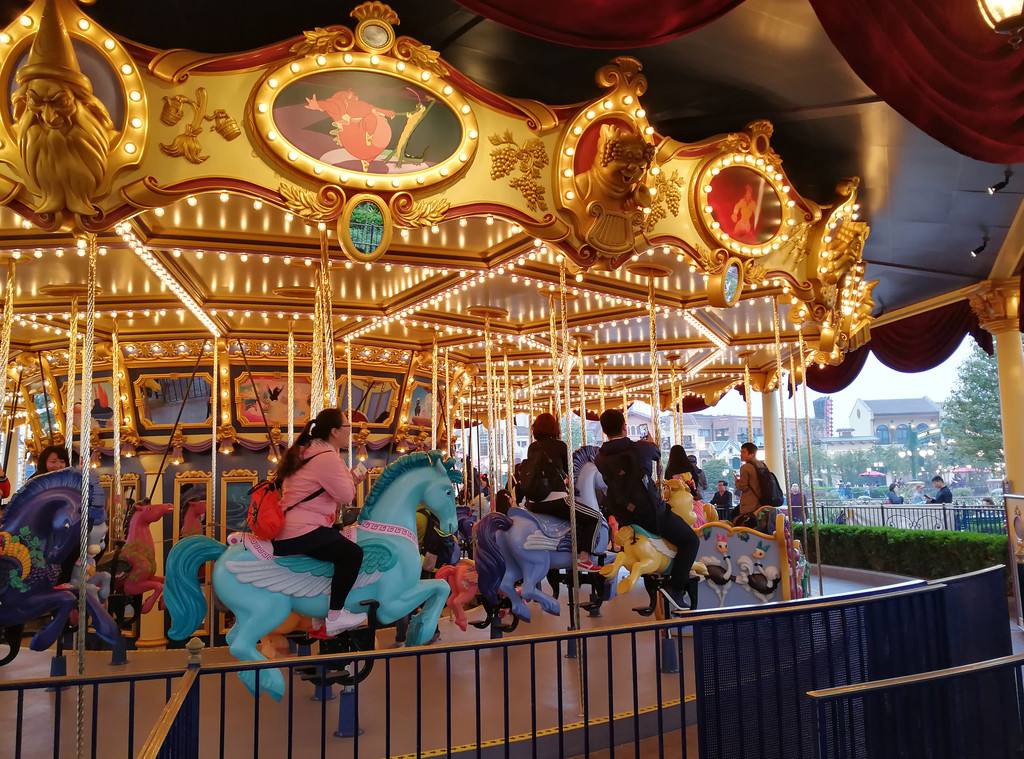 Disney Pixar Toy Story Land
Toy Story Land is a themed land at Walt Disney Studios Park, Hong Kong Disneyland, Shanghai Disneyland and Disney's Hollywood Studios. The area is based on the Disney/Pixar film series Toy Story.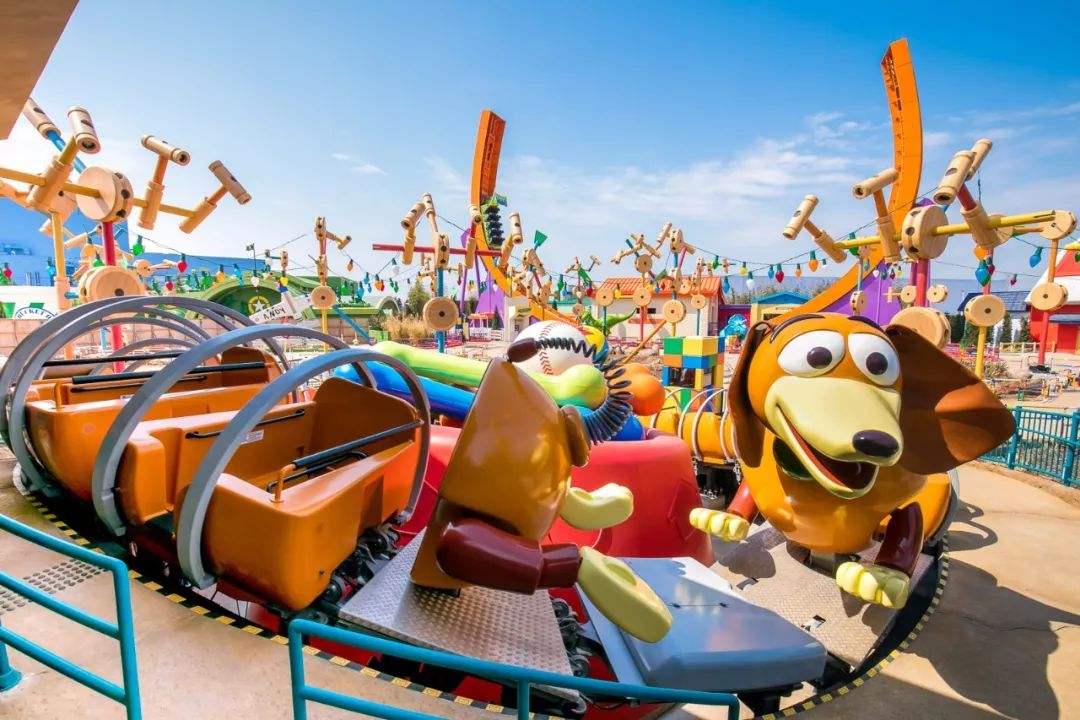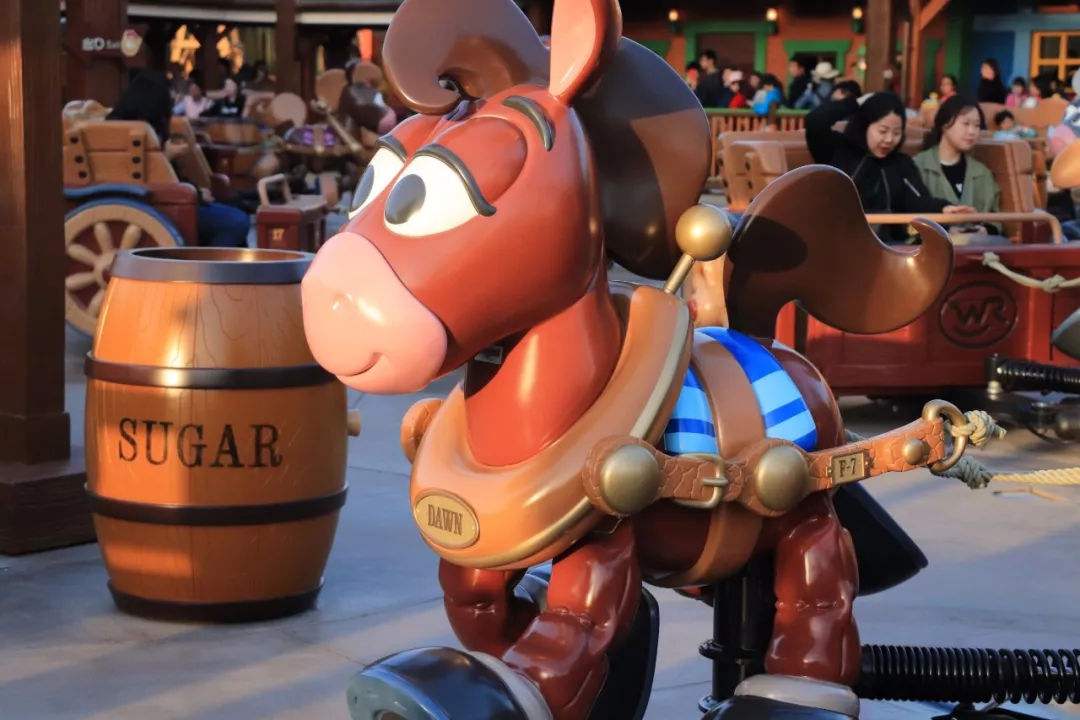 Accommodation & Shopping
Two themed hotels near the park, Shanghai Disneyland Hotel and Toy Story Hotel, Hotel Guests can board a complimentary water taxi ride from Shanghai Disneyland Hotel or enjoy a quick walk from Toy Story Hotel.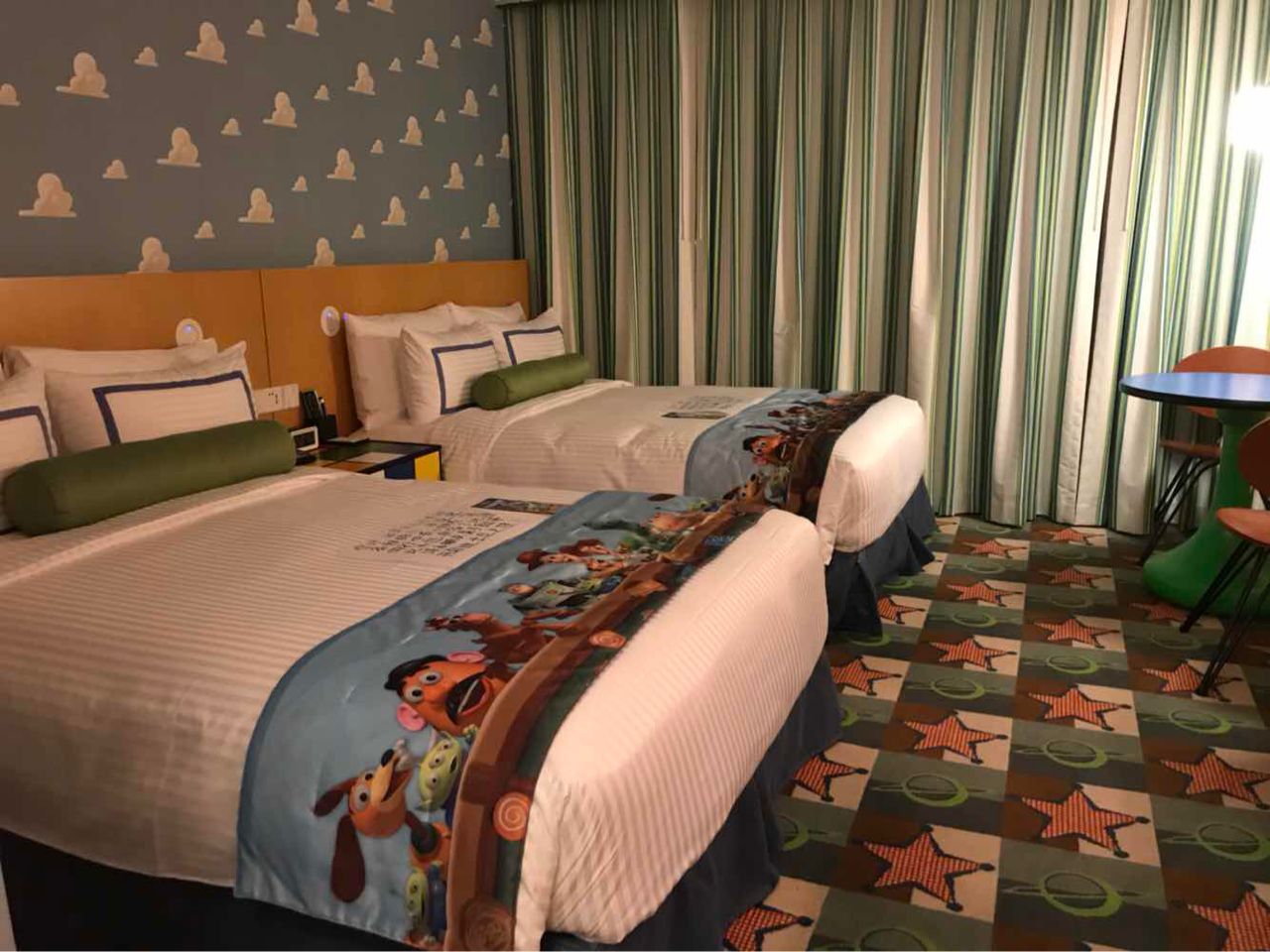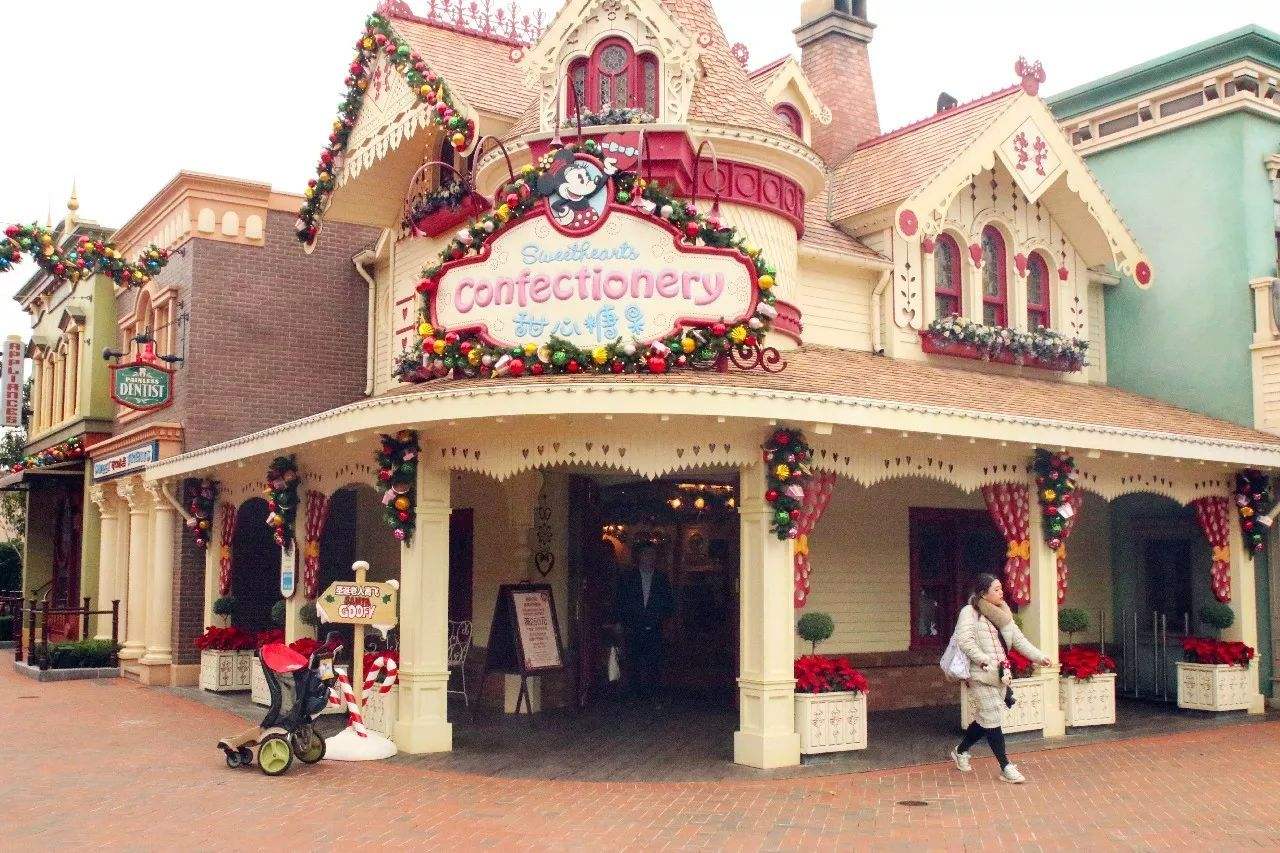 The park is full of Chinese and Western restaurants and shops, which mainly sell Disney toys, key rings, watches and other souvenirs. Outside the park, there is a large shopping center, which consists of food and entertainment. There's the Walt Disney theater, where you can enjoy the lion king. Disney city is free.
Ticket Booking
Grab a Shanghai Disneyland ticket and get ready to embrace your inner child! Join our joyful family of happy characters for an unforgettable day of action-packed rides, dazzling shows and tasty treats that will delight adults and kids alike. The Shanghai park showcases a mix of classic Disneyland magic with the flavor of Chinese culture, creating a unique and special atmosphere like no other Disney park in the world.
| | | |
| --- | --- | --- |
| Type of Tickets | Regular | Saturday, Sunday, public holidays, July & August |
| Standard (1.4m+ / 4.6ft+) | CNY 399/1 Day; 718/2 Day | CNY 575/1 Day; 1034/2 Day |
| Child (1m-1.4m) | CNY 299/1 Day; 538/2 Day | CNY 431/1 Day; 774/2 Day |

Child Policy
Free admission for children 3 or under/100cm or shorter with valid ID. Children under 16 must be accompanied by at least one adult to participate. Child ticket is applicable for children age 3-11 OR height 101-140cm
Opening Hours (2020)
As a precautionary measure in line with prevention efforts taking place across China, temporarily closing Shanghai Disneyland park out of consideration for the health and safety of our guests and Cast Members. Specific opening hours will be announced as soon as possible
Transportation
Subway: Take metro line 11 and get off at Disneyland Park Station. Go out via Exit 1, and then walk for about 5 minutes to the park.
Bus: Take a bus to Shanghai Disneyland Park from Shanghai Long-Distance General Bus Station(near Railway Station0 at 08:10 or 09:45; take a bus from Shanghai Long Distance South Bus Station(near South Railway Station) at 08:10 10:00 or 12:00
How to Book the Disneyland Ticket
1. Send us Inquiry E-mail for booking
2. Pay by PayPal/Western Union...
3. Get the "Booking Confirmation" email
4. Delivery to the address you provide
Payment

Pay by PayPal
PayPal provides a way to send money to anyone in the world who has an email address. But, first you have to register your details (including Credit Card details) with PayPal. As part of this process you decide on a password so that you are the only one who can access your PayPal account. For more details, plz refer to www.paypal.com
However the 4% transfer fee charged by PayPal will be added. That is, you have to pay: Quotation Amount + 4% serveice fee
Our PayPal Account is: Chinaprivatetours@gmail.com
Pay upon Delivery and Get the Ticket (in Shanghai)
If all options do not suit you, pay upon delivery in Shanghai should be your last choice! We will send one person bring you the ticket and wait you at the entrance of the show place. It's free for delivery!
Cancellation Policy!!!
1. Cancellation due to irresistible cause like Bad Weather, Natural Disaster Coverage, facility is closed due to unforeseen circumstances, and Political Reasons.

2. Change & Cancellation Caused by Customer
1) . 6 hours prior to the show: No cancellation fee if you change or cancel the booking. However, the refund to your PayPal account will deduct the transaction fee and our service fee.
2) . Within 6 hours before the show: No refund, since the theatre will charge us 100% of the ticket cost.