Welcome to tripstoshanghai.com. We are an official ticketing agent of Huangpu River Cruise. Go on a cruise along the Huangpu River and get an extraordinary view of the Bund and the surrounding areas. With a fully flexible ticket, turn up at a time that's most convenient for you, go to the port and just present your voucher to get on board.

General Introduction
The Huangpu River flows through the heart of the city of Shanghai. It is also a much frequented waterway. There are numerous river cruises that can be availed by tourists.
Being the longest river in Shanghai and the last and most important tributary of the Yangtze River, this waterway is extremely important for the city and the country. Normally, the river cruises are offered by many different organizations and at many differing rates. These rates are largely based on the amenities that are provided during the cruise, the length of the cruise and other variables.
Almost all of these cruises begin from The Bund area and circumnavigate the course of the river which provides the tourists with a beautiful view of the city and the waterfront.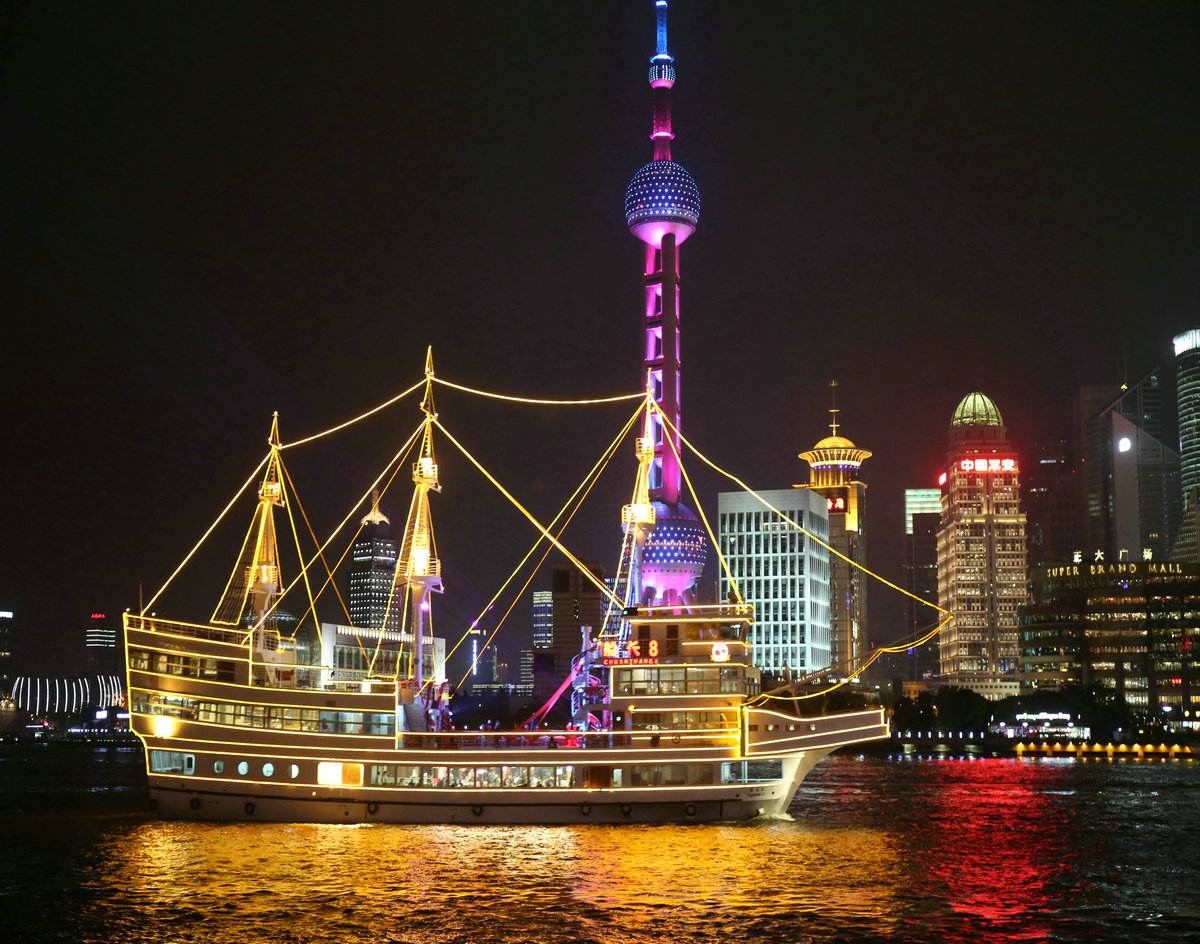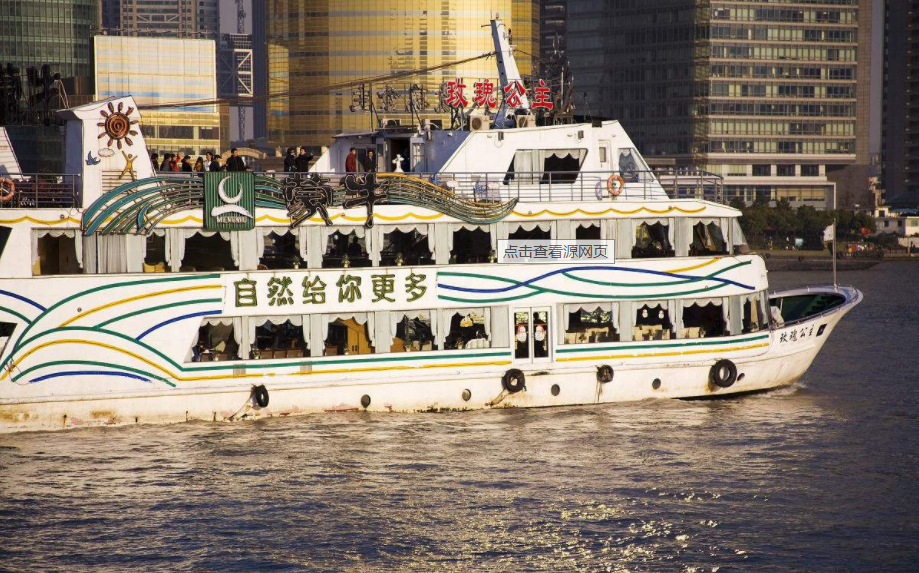 Huangpu River Cruise Duration
About 1 hour
Cruise schedule: 11:00am-9:30pm, boat leaves every half hour (for your reference only)
Cruise Route:
Shiliupu Terminal - Gongping Road Terminal - Shiliupu Terminal (passes Lujiazui Financial District - Pudong Binjiang Avenue - Jin Mao Tower - Oriental Pearl Tower - Shanghai International Passenger Transport Center - Chen Yi Square)
Boarding places and service time:
1) Shi Liu Pu Wharf No.1 District: Floor B1, No. 481 Zhongshan East Second Road; Service Time: 11:00-21:30
2) Shi Liu Pu Wharf No.2 District: Floor B1, No. 551 Zhongshan East Second Road; Service Time: 18:00-21:30
3) Qinghuangdao Road Wharf: No.32 Qinhuangdao Road; Service Time: 18:30-21:30
Ticket Pricing
Sightseeing Cruise: CNY120/per person (without dinner or snacks);
Huangpu River Dragon Cruise with buffet dinner: CNY350/per person
Huangpu River Yacht Renting (Suit for VIP Group)
Do you want to find a private yacht charter in Shanghai with your family and friends? Shanghai is a great place to rent a boat. You can rent or charter a small motorboat, sailboat, houseboat, or even a yacht. Take in the beautiful scenery and spend quality time with your friends and family while having the perfect day on the water. Get up-close looks of the growing Shanghai skyline featuring the numerous skyscrapers of China's most populous city. Enjoy a unique perspective of the historical architecture on the west side of the river which contrasts with the modern sky-rise apartments of the east side. Spend the rest of your tour roaming around the decks or simply relaxing while watching the bustling port city around you
We offer a diverse offer of sailing yachts, catamarans and motorboats with or without captain to enjoy a wonderful journey along the Huangpu River in Shanghai. Shanghaiprivatetour is a boat hire platform giving the opportunity to owners to return on investment their yacht and to people to find yachts at competitive prices. Feel free to contact us via Email:shanghai@tripstoshanghai.com for more details of Yacht renting.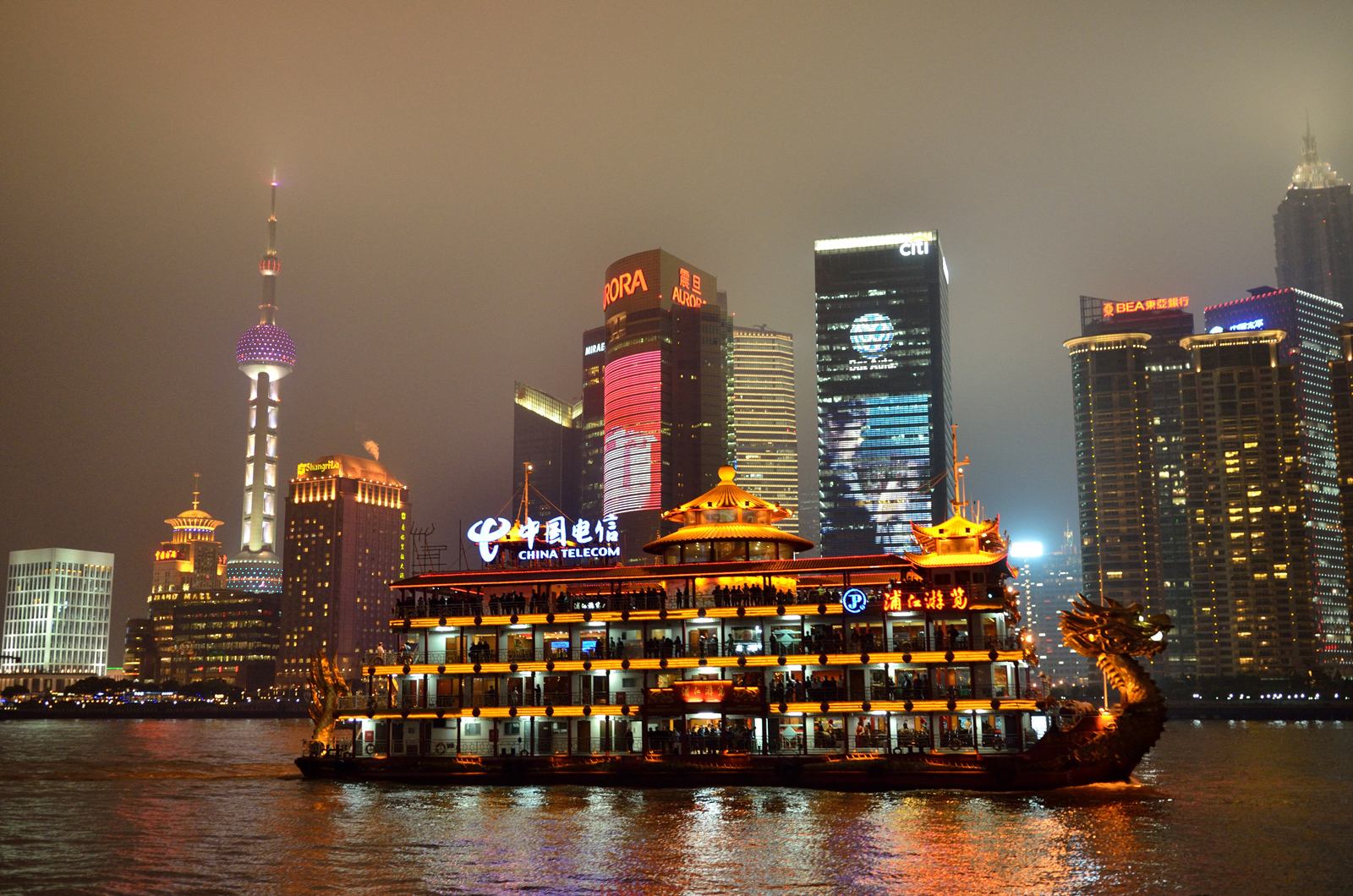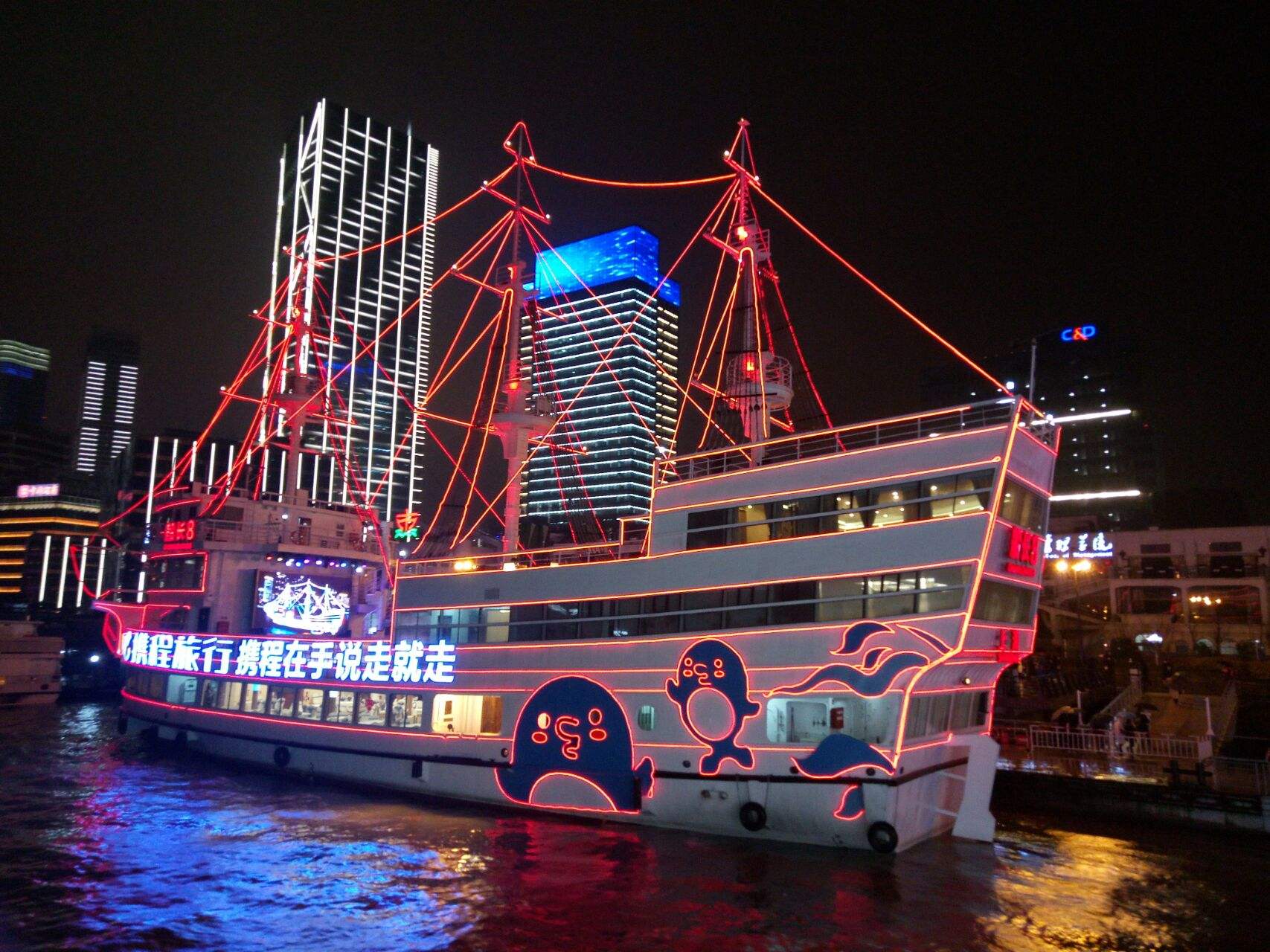 Child Policy
The price will be same as adult if the child above 1.3m; Free admission for children under 130cm
Please kindly note that each adult take a maximum of 1 child for free admission
Change & Cancellation Policy
This booking can be canceled free of charge at any time provided you have not used it. If you need to cancel it, please let us know 24 hours before your travel date. No refund if you inform us less than 24 hours. If you need to change your booking, please cancel and rebook. Please read carefully before booking
How to book Huangpu River Ticket
Feel free to send us your inquiry about Huangpu Cruise Tickets via email. When you book the ticket, you need to notify us your exact visiting date, travellers' names and passport details. We require full payment for the tickets in advance. After the booking is confirmed, we will send you a voucher. Show the voucher to the staff of Shanghai Huangpu River Tourism Ticket Center to get a ticket. Then get on board at Shiliupu Pier (close to the ticket center).
How to pay for the cruise ticket
Pay by PayPal
PayPal provides a way to send money to anyone in the world who has an email address. But, first you have to register your details (including Credit Card details) with PayPal. As part of this process you decide on a password so that you are the only one who can access your PayPal account. For more details, plz refer to www.paypal.com
However the 4% transfer fee charged by PayPal will be added. That is, you have to pay: Quotation Amount + 4% service fee
Our PayPal Account is: Chinaprivatetours@gmail.com
How to get there?
Address: No.481 Zhongshan East 2nd Road, Shanghai, China (???????481????????????)