Tour Itinerary
Place&Transport: Shanghai
Today's Activities: Lingering Garden, Boat Ride on Grand Canal, Take Rickshaw, Shantang Street, Suzhou No.1 Silk Mill
Accommondation: N/A
Meal: No Meal
Pick up service is arranged at your hotel in Shanghai (based on your requirement) with a welcome signage "Suzhou Private Tour". Drive you to Shanghai train station to catch the train to Suzhou.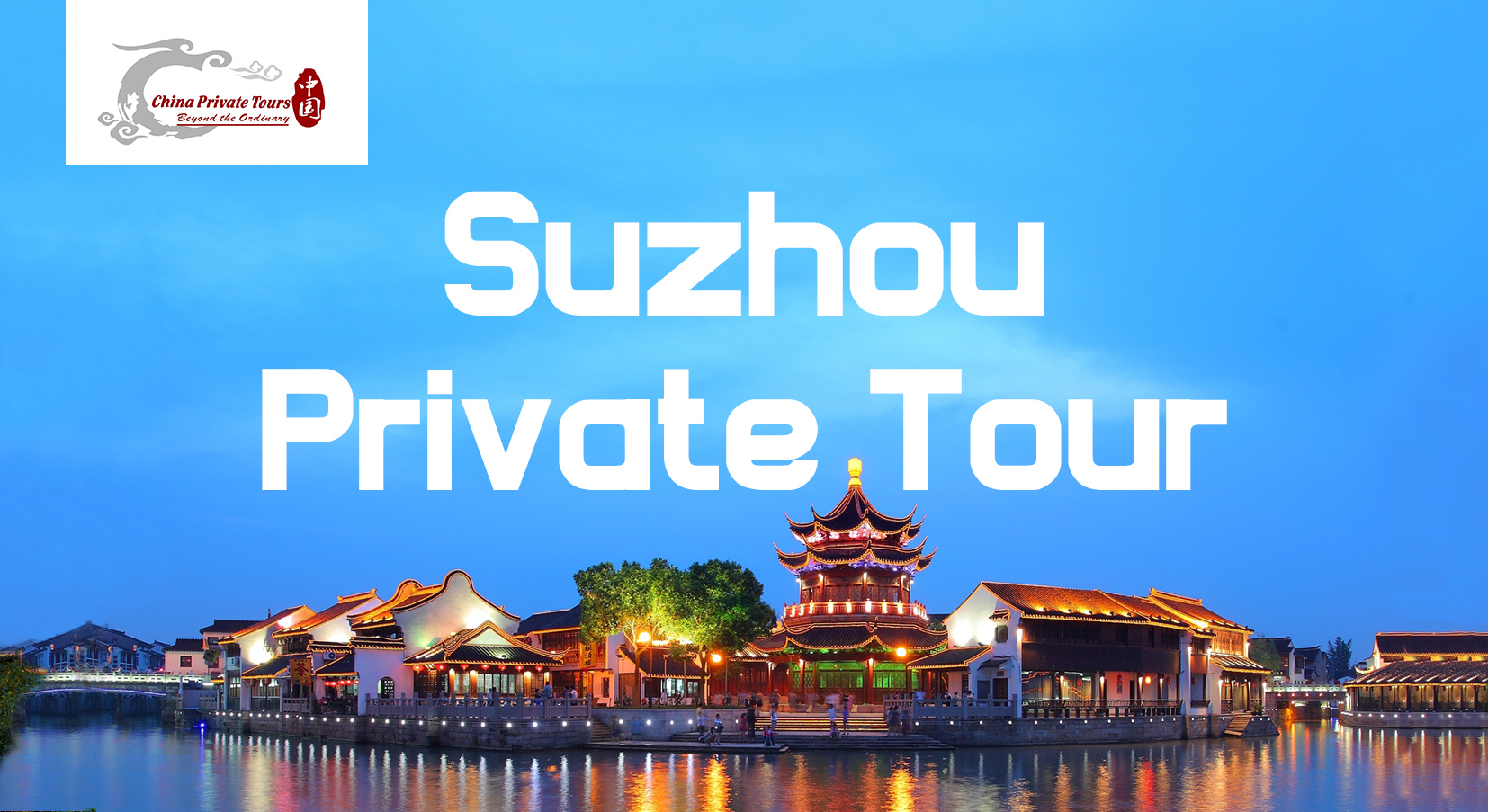 Our Pick up Sign "Suzhou Private Tour"
Firstly, you will visit Lingering Garden in the morning, located outside of Changmen Gate in Suzhou. It is a famous tourist scenic spot and be listed as world cultural heritage. It is with the humble administrator's garden, the Summer Palace, Chengde summer resort are called China's four big gardens. Landscape architectural space processing is very exquisite, using a variety of artistic techniques, built a unique space system, becoming one of the world civilization examples of architectural space art processing. The garden of the space 23300 square meters, the main style of qing dynasty style.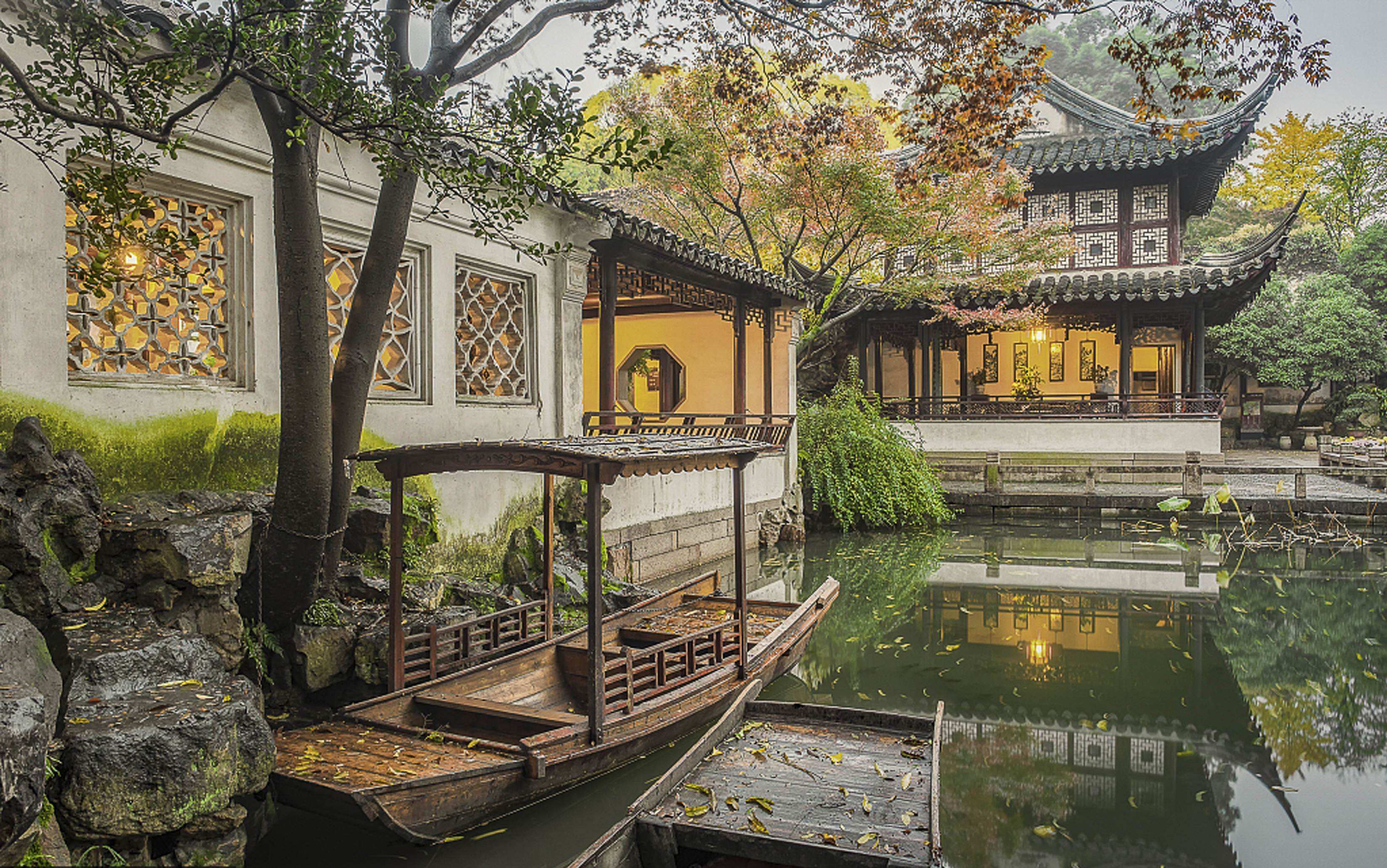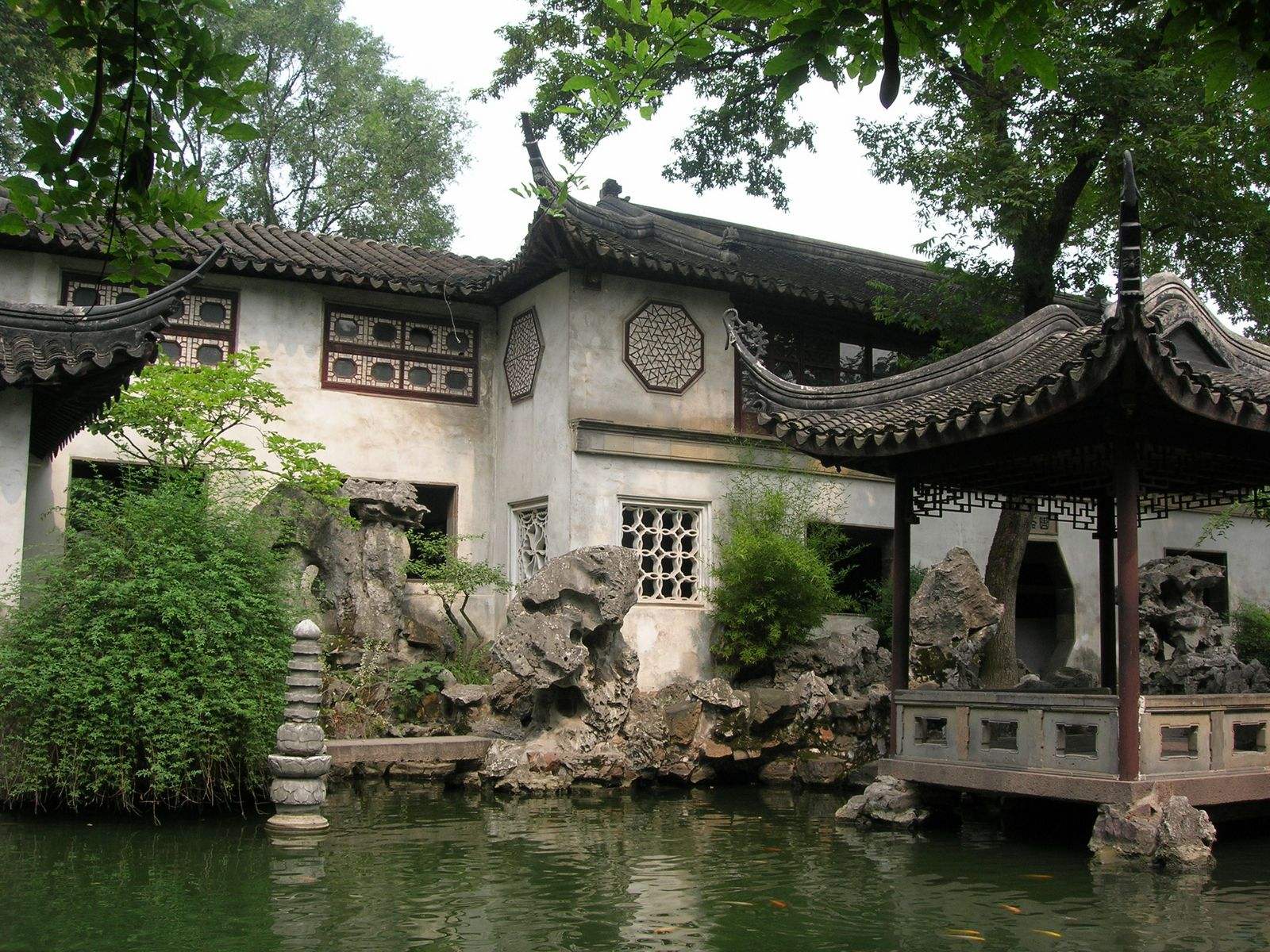 Next head to Grand Canal (Including Private Boat Ride) Starting at Beijing, it passes through Tianjin and the provinces of Hebei, Shandong, Jiangsu and Zhejiang to the city of Hangzhou, linking the Yellow River and Yangtze River. The canal is a communication artery connecting north and south China, it is the oldest and longest artificial waterway in the world. The Grand Canal in Suzhou, with wide surface, abundant and crystal clear water, has been the best part of the Grand Canal for shipping. The old canal is about 35km long from Hushu Pass to Wujiang City, running through the centre of town and there is a network of smaller canals and passageways. It is a wonderful example of a waterside town with whitewashed and black-tiled-roof houses and small bridges.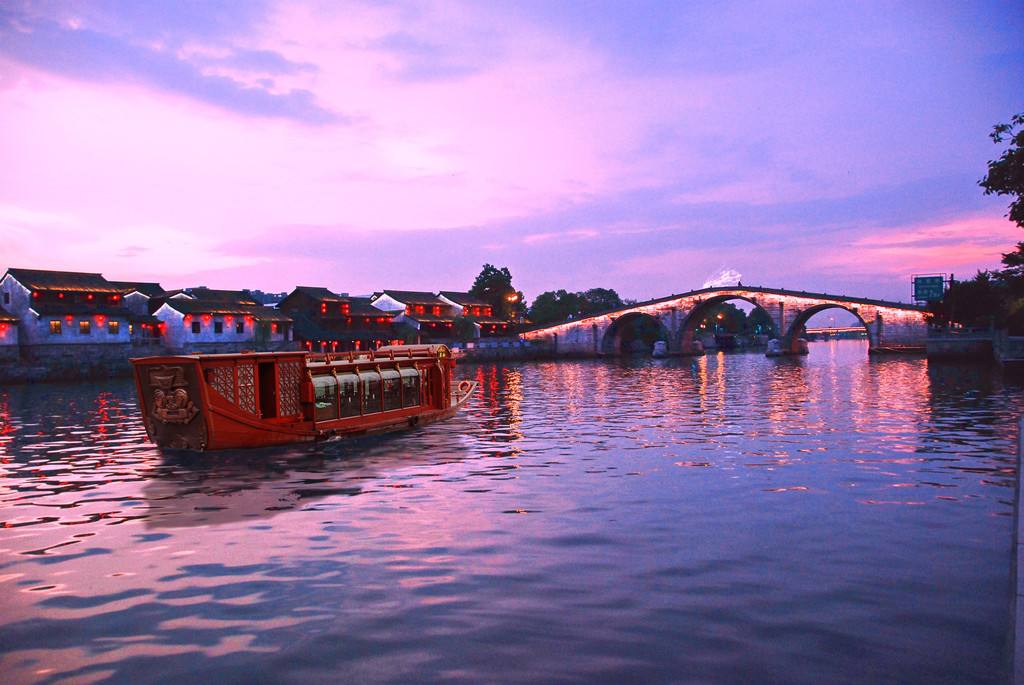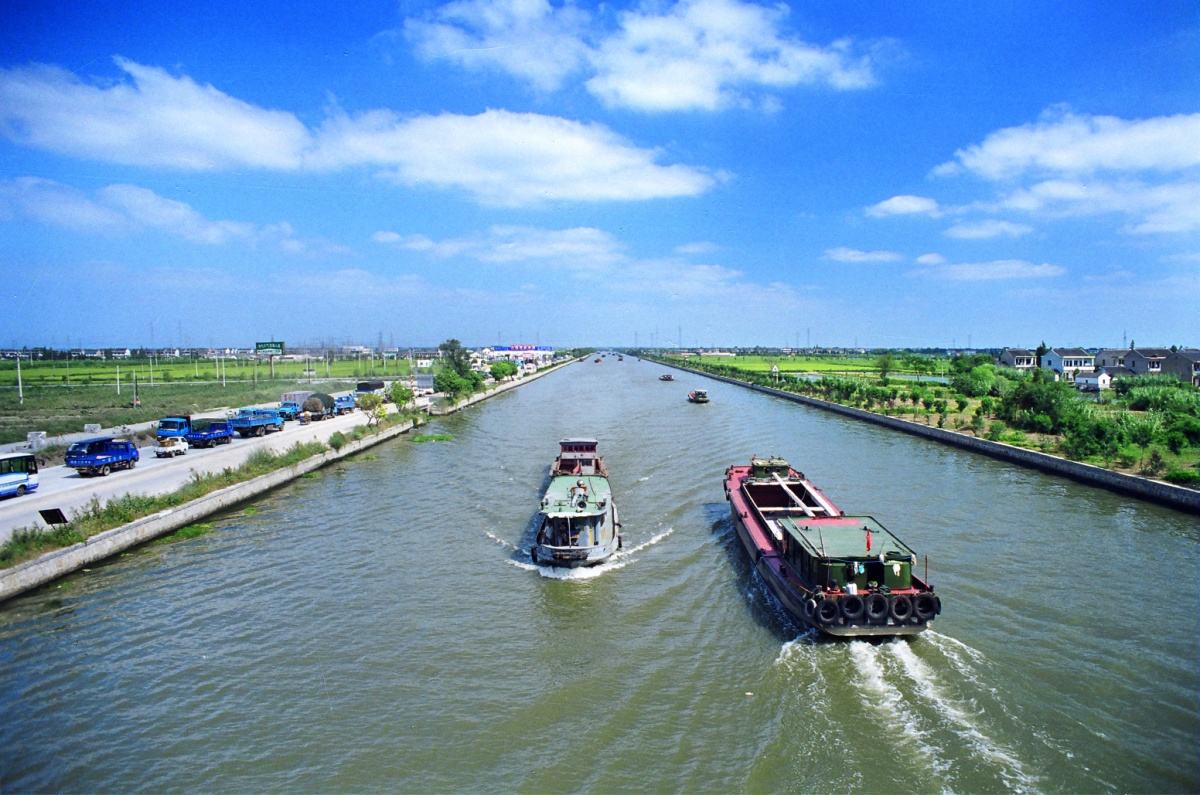 After lunch, take Rickshaw ride in Suzhou city. It likes the rickshaw in Beijing, you will see the small Hutongs, the open markets and the local people's life more clearly. And the professional rickshaw pullers are often familiar with Suzhou's history, culture and folk customs, from whom you will gain a more understanding of traditions and cultures of this famous garden city.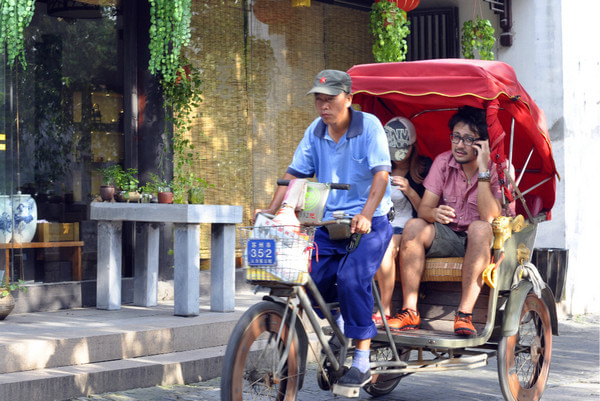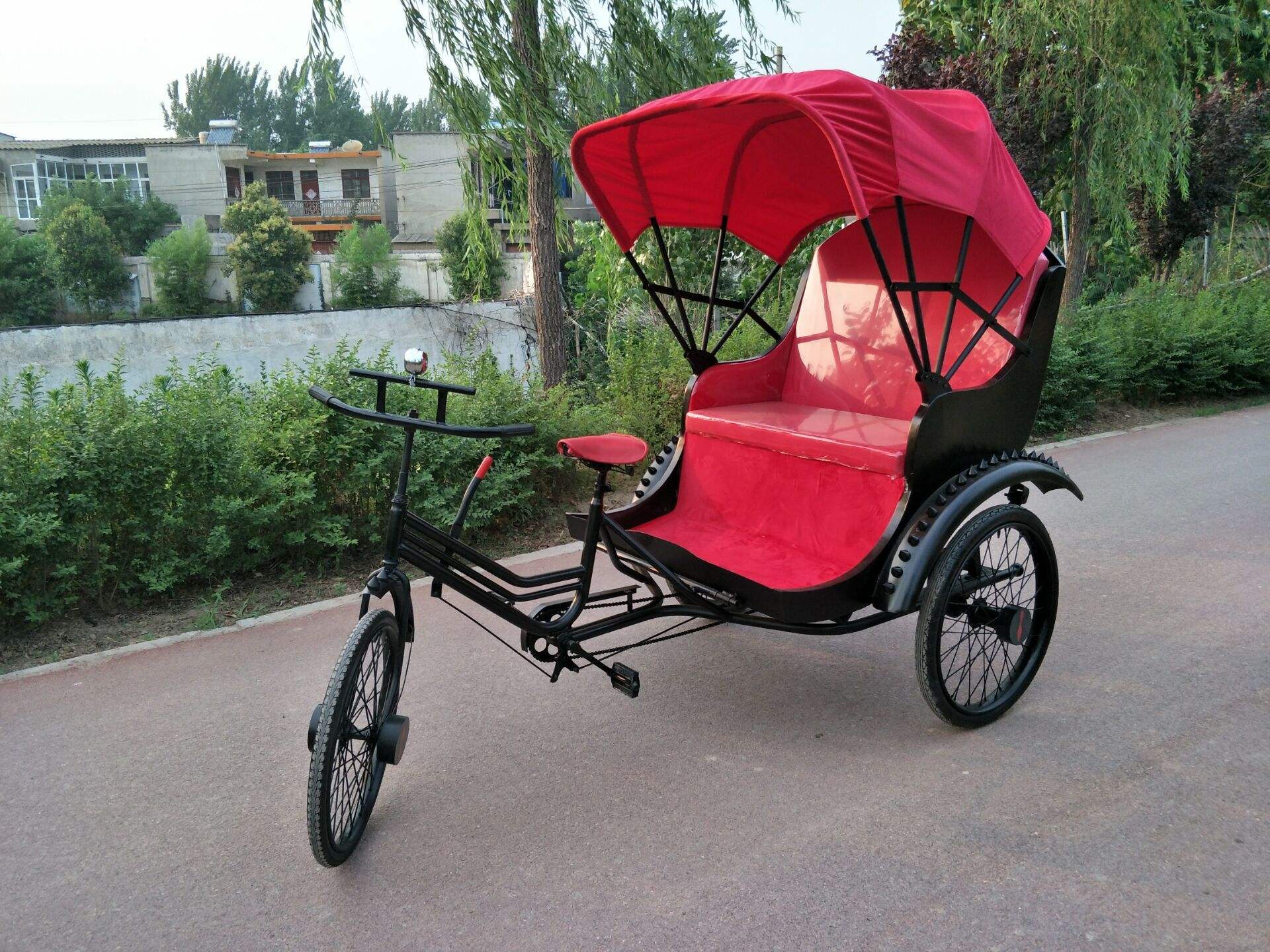 Later move on to Shantang Street, also called Seven-mile Shantang is located in the northwest of Suzhou, linked with Changmen in the east where aristocracies pursued pleasures, Huqiu in the west, "the No.1 place of interest in the Wuzhong District",and the total length of it is about seven li (3.5 kilometers). Shantang Street in Suzhou attracts many tourists from home and abroad. Most of them prefer traveling along the canal, enjoying beautiful scenery.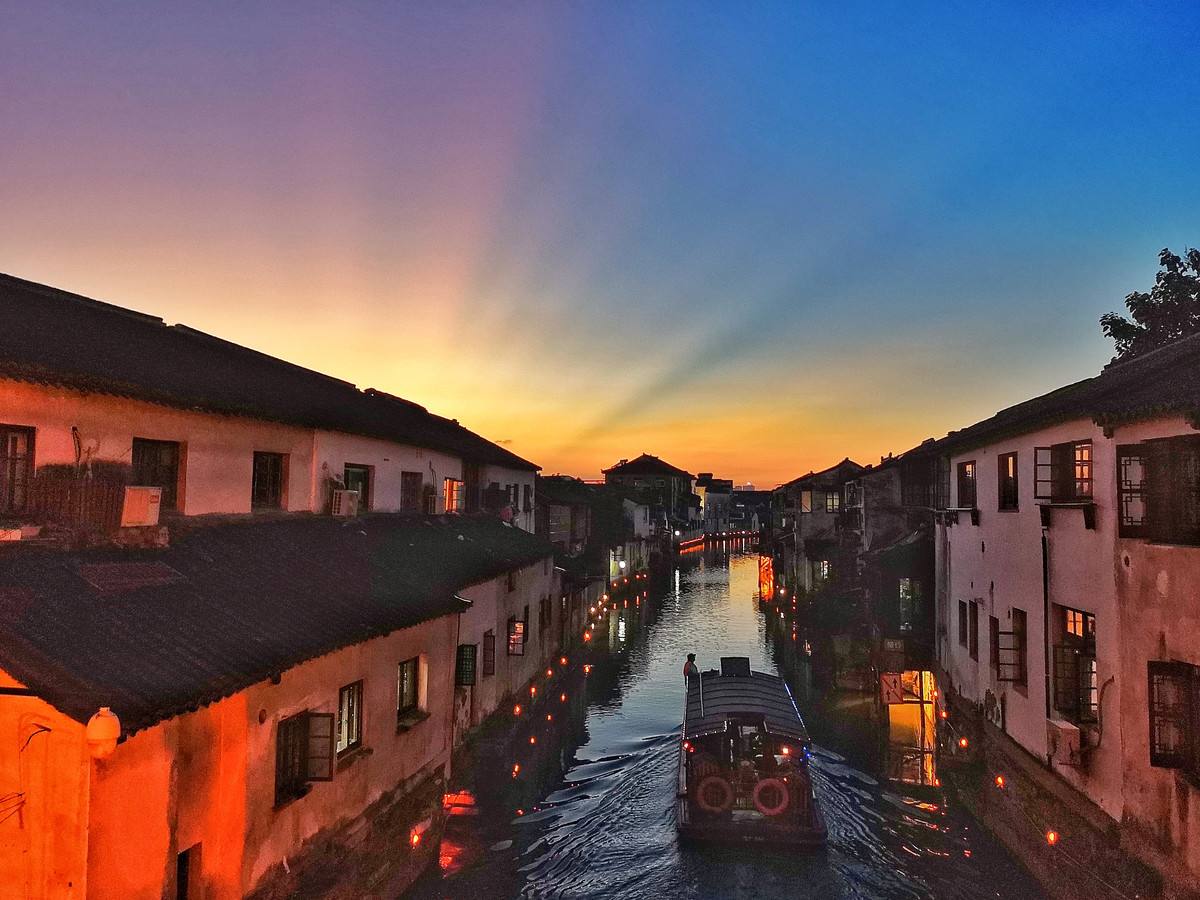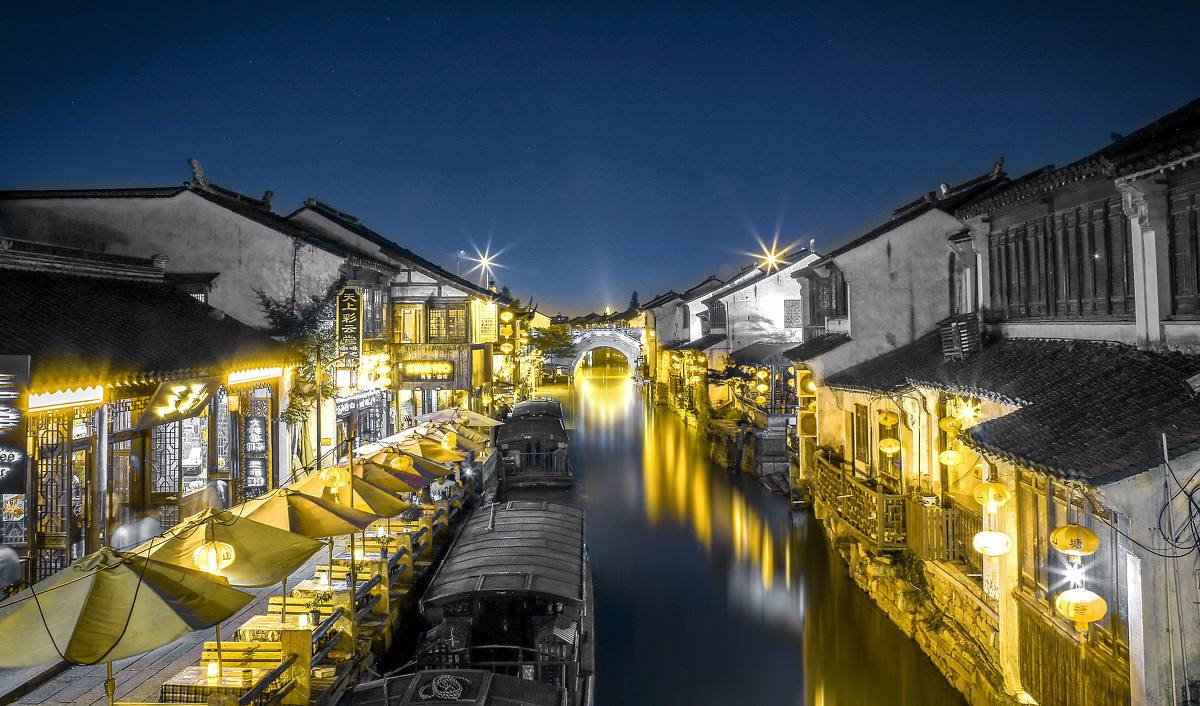 The Suzhou No.1 Silk Factory, also named Suzhou Silk Factory, which was founded in 1926, it is a near one hundred year old state-owned factory in Suzhou, the silk city in China. This Suzhou Silk Factory gains a good reputation in China silk for its traditional skills to make silk and the exhibitions of culture and history of silk in China, it has been a leader in local silk production. A complete silk manufacturing facility, the No. 1 Silk Factory handles every facet of production from raising silkworms and cocoon boiling to reeling and packing.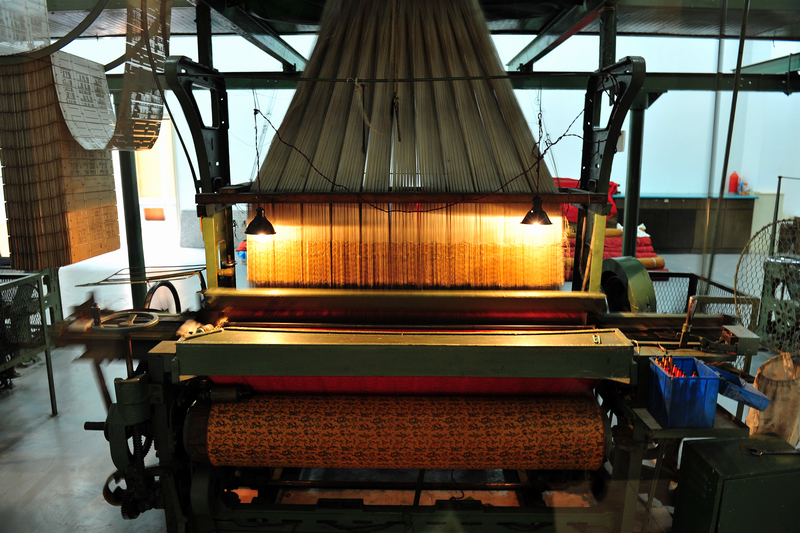 After the tour ends, drive to Suzhou train station to catch your high-speed train to Shanghai. When you arrive, your will be taken back to your hotel in Shanghai (based on your requirement).
Optional Activities
We provide off the beaten track Suzhou activities as below to enhance your tour experience. You can choose some of them to customize the above tour. Or if time permits, you can add one or two of them in the above itinerary (Only additional entrance fee required. And some are free charge of entrance fee).
A Touch of Life in Suzhou - Morning Wet Market Experience (Free of Charge)
Visit the local wet markt is an oppotunity to experience the local's life in the hidden parts of the city, avoiding the beaten tracks or fully packed tourist sites. You will be immersed in the local culture as we make our way through the hustle and bustle of narrow alleyways surrounded by the buzzing of vehicles and yelling of street vendors. For the time being the Wet Market scene in Suzhou is all still very much "old China"and is very much alive.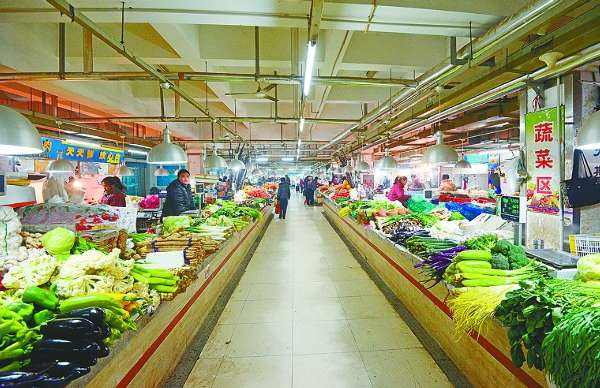 Getting into Suzhou Tiger Hill Wedding Gown Street (Free of Charge)
If you want to look gogorgeous on your wedding day but don't want to splurge your entire life savings on your wedding, then Suzhou Tiger Wedding Gown Street is a paradise for you. It is a street after street of endless shops selling nothing but wedding stuff with affordable price but good design & quality. Think of it as a one stop solution to all your wedding day needs.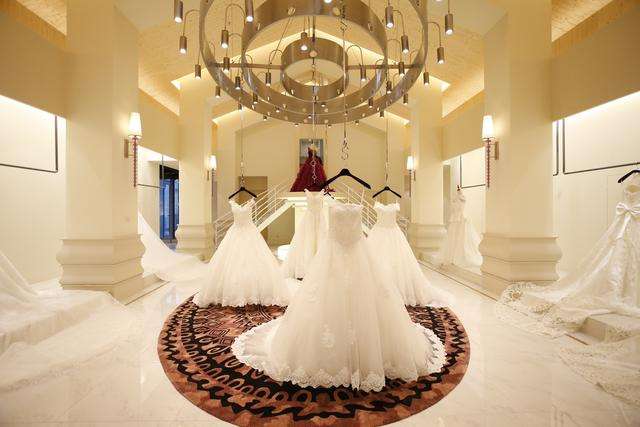 Delvo into the brillant culture of Su Embroidery (Free of Chagre)
Gian a comprehensive cultural introduction of Su Embroidery with your guide by visiting the Su Embroidery Research Institute. Su Embroidery is one of the four major styles of Chinese embroidery. Here you'll be able to learn the process of how to make the most exquisite silk hand embroidery - Su Embroidery.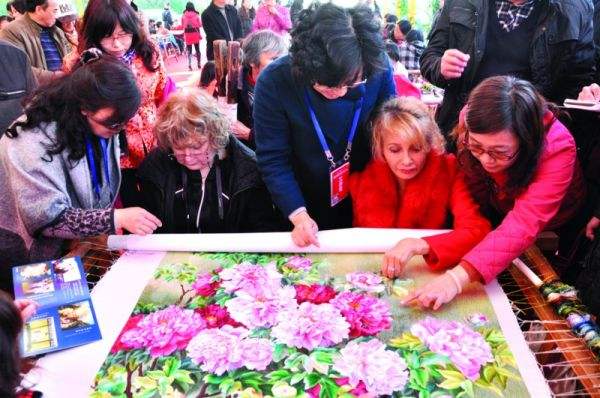 Act as A Local - Enjoy A Cup of Tea at Local Teahouse (80RMB/person on average)
Drink tea and enjoy the Suzhou opera in an old-world ambience is a prat of local's life. The local teahousw is famous for its tea and "Ping Tan" (a Chinese form of storytelling accompanied with music played by stagers.) You'll definitely be attracted by the architecture and the Ping Tan nice sound from inside. It is a good way of appreciating the Suzhou culture by drinking tea and listening to the traditional Ping Tan.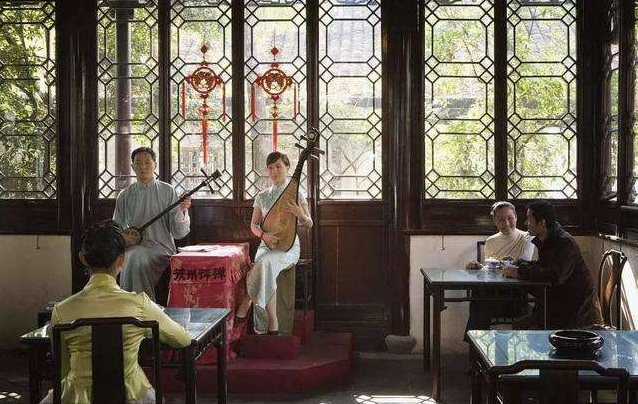 Price Per Person in US Dollars