Why choose us
Shanghai Private Tours was founded by Sam and managed by China Merchants International Travel Hangzhou(China Travel Agency Licence No. L-ZJ-CJ00037) as a meaningful alternative to the impersonal canned bus tours that most visitors take. Sam used to be in the line of Int'l Trade and had been an english tour guide for 4 years, as well as work as a trip planner and web designer for two years. All above work experience aimed to do today's great job----Give tourist special, meaningful, unforgettable tour based on tourist's way! After many years work on Group Bus tour, some fresh ideas about travelling in china came to our mind sometimes. It's time to do something to change the way of travelling in china. Finally, we found our own way of travelling in china--- China private tour series.
Why not choose us
to save your budget?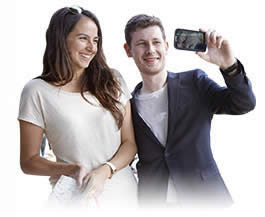 Chinaprivatetour series-Shanghai private tours based on single city. We supply the most useful information for free about the city you want to visit. And help you travel in depth. All of our tours are highly personalized, can be customized. Leading private tours and adventures to some of the most interesting places-- places that are not offered by travel agencies, that tourists generally cannot go by themselves, or that require specialized knowledge. We will help you travel in depth to understand the culture, the people and the real life in the city.
If you have been dreaming to travel somewhere in Shanghai china as well as some other cities, has conditions for that but do not have the right personor companion to participate on that project, why not to try Private Tours? Safety, logistics and traffic problems led Private Tours to offer this alternativeto a meaningful way to know the country and its people living aside ofthe social and political problems.
Get in touch and try it
About our price
Enjoy an affordable Shanghai private tour forvalue not budget.
Best-Choice

Many people have become more conservative in their travel spending since economy is a concern. But savvy travelers know quality tours do not have to be expensive. It is the time to spend wisely and shop for value. If you prefer to travel in Shanghai with professional support and service while looking for reasonable prices, you have just found the right place--Shanghaiprivatetour will help you make your dream.
Enjoy a Shanghai private tour at the price of a large group tour.

At similar prices that you would pay for a join-in China package tour in your home country (i.e. large tour group, fixed departure, pre-arranged tour plan determined by the travel agency not you), you can enjoy a private tour at Shanghaiprivatetour, offering much better tour flexibility, quality experience, and personal care based on a customized tour plan.
Invite your family and friends to
save more per person on Shanghai tour.

Based on a same tour plan, our per-person prices are quoted differently for 1 person, 2-5 people, 6-9 people, and 10 plus people traveling together. The more people sharing, the lower the per-person cost. In this sense, it is always a good idea to take your family or invite your friends to join your tour. This way all of you will enjoy the quality services offered in our Shanghai private tour, and share a great holiday experience in Shanghai China!
About Our Service
We discount price only, never quality!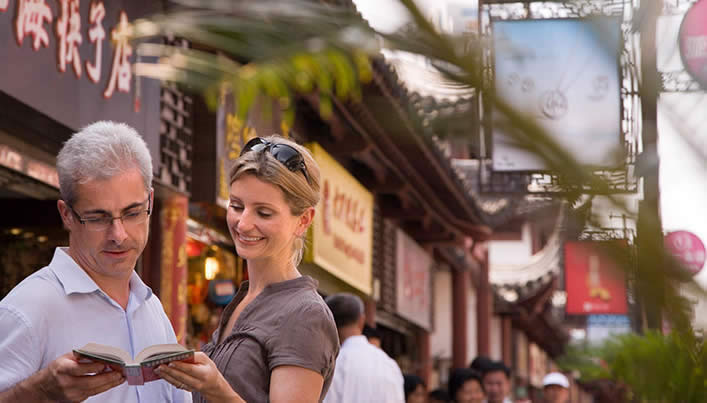 Shanghai private tour characterizes its travel style by optimizing your experience through the whole process, from tour planning to the last minute of your tour. Each team of our travel specialists works closely and effectively in lowering the operational costs while enhancing your tour experience, providing you the benefits of both independent travel and an organized tour: 1-on-1 tour consulting and plan into make sure you really get what you want according to your preferences and budgets. Absolutely no push selling; A personal travelconsultant to back you upthrough your whole journey in China, who will make sure alldetails are taken care of; Private tour guide and transportationare scheduled atall destinations regardless of your group size. Our private tour guides areprofessional and our tour vehicles are comfortable and manned with experienced safe drivers; Prompt and proper handling of emergencies and complaints, with quality management system certified by countless tourists.
Contact us
E-mail address: shanghai@tripstoshanghai.com
24 Hours Hotline?: +86 137-3541-1378 / +86 157-0009-4881
| | | |
| --- | --- | --- |
| Tel: +86 137 3541 1378 | | Tel: +86 157 0009 4881 |