Shanghai Old Street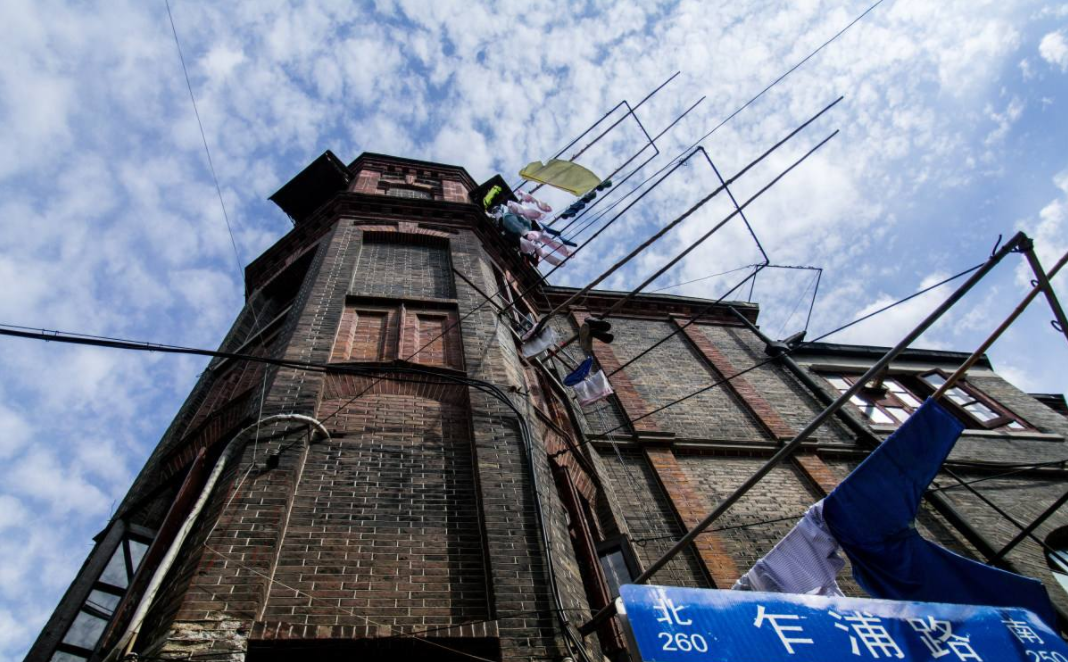 Introduction
The Old Street of Shanghai is in the Old City Area of Shanghai. It also called as "little eastern gate" as it is in the place of one of the old city gate. Thought the gate is no longer in existence, as a key trading site for small wares and foreign trade, the Old Street has witnessed the development of the city both in economy and society. When entering the street, the prosperity comes in sight just as if the view of a bustling market of old Shanghai of a century ago.
Adjacent to Yuyuan Garden, the old street is a characteristic centered on tourism, shopping, entertainment and cultural exhibition, where you can find the life styles of old Shanghai. As a miniature of old Shanghai downtown, various famous old stores and restaurants are also gathered here-money shops, jewelry shops, taverns, tea houses, theatrical stages and commercial houses. Crowned as a "crowded corridor of the city", with decorated archways on both ends, its unique location and the human landscape along the streets gives the Shanghai Old Street abundant commercial cultural deposits.
History & Background
Shanghai Old Street, known as Middle Fangbang Road on the map, formerly was a waterway (historically named Fangbang) that runs east-west across of Old Shanghai and considered as the original of Old Shanghai's commercial.Many old shops such as Tong Han Chun Pharmacy, Feng Da Tong Sauce and Pickle Shop, Laotongsheng Food Store, Wuliangcai Glass Shop, Wanyouquan Food Store, QiuTianbao Jewelry Shop, Old Shanghai Tea House, Deshun Restaurant, Chunfengdeyi Restaurant, Xishi Soya Beancurd Store, Dingniangzi Cloth Store, Rongshun Restaurant (Old Shanghai Restaurant) and Boyintang settled on Fangbang Road from Ming Dynasty (1368-1644) to Qing Dynasty (1644-1911). Assembled with the earliest native private Banks, Gold Shops, Silverware Stores, Tea House, Opera House and Theaters, Fangbang Road represents traditional trades and folk culture and witness the development of old Shanghai's commercial.
Architecture
The architecture Shanghai Old Street is of typical styles of Ming and Qing dynasties. The street is divided into eastern and western sections by Guanyi Street . The two sections are a bit different.The buildings in the eastern section retain the features of houses built in the late Qing Dynasty and early Republican Period from mid 19th century to early 20th century, with lattice windows, wooden shop front doors, handrails and floor-to-ceiling swing doors. The roofs usually have upturned eaves, laced drip tiles and corbie gables. The buildings in the western section are modeled after the style of Ming and Qing dynasties dated back to the 14th century, full of ancient atmosphere with lattice windows and red pillars.
Features of the street
The rebuilt Shanghai Old Street has a total length of 825 meters and divides into eastern section and western section by Guanyi Street, The rebuilt old street reappear Shanghai's old scene. The hundred-year-old brand shops, private banks, jewelry stores, taverns and teahouses, and some which had disappeared long ago such as the earliest pawnshops, the embroidery stores in Shanghai were here originally.
The eastern part, with a length of 500 meters, retains the residential characteristics of later Qing Dynasty and early Republic. The balustrades and swing doors, the lattice windows, and the roofs with upswept eaves, are keeping with its old scene.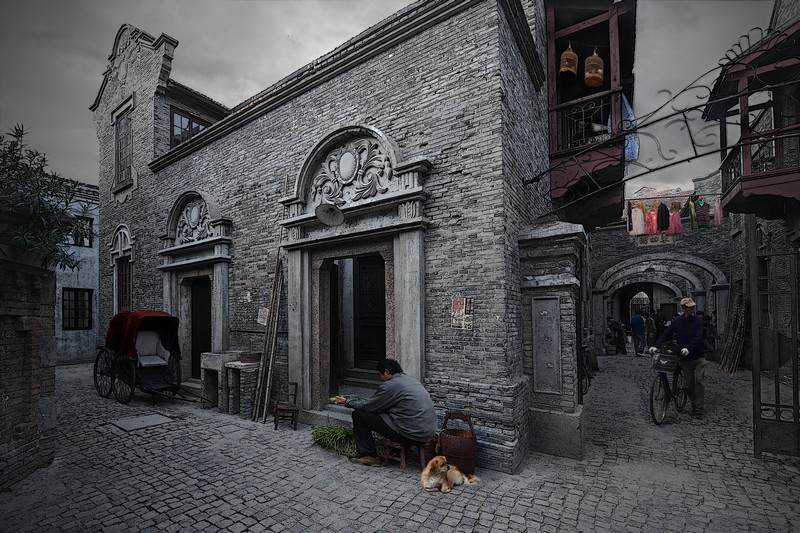 Travel tips
1. Chunfeng Deyi Teahouse (?????) near the Xiaochang Intersection (????) is a famous old teahouse; Yuan Bao Tea (???, about CNY18 per cup) is its specialty, two olives in which are auspicious in the pronunciation of Shanghai language. Every Saturday and Sunday, there is Ping Tan (??, storytelling and ballad singing in Suzhou dialect) performance in the teahouse from 14:00 to 16:00.
2. A cup of tea in Old Shanghai Teahouse (?????) is also worthwhile as the teahouse exhibits over 50 pieces of cheongsams from 1930s, collected by the boss.
3. There is a mosque nearby, which provides kinds of Moslem food every Friday, the date Muslims there go to the church.
Location
middle fangbang road (renmin road ----henan road)
Admission Fee:Free
Transportation
By buses No.11, 26, 64, 65, 66, 715, 736, 801, 868, 910, 920, 926, 928, 930, 945 and
get off at the stop of Xiao Dong Men or Yuyuan Garden.
By urban railway No.8 and get off at the stop of Lao Xi Men (????, Old Western Gate); or by No.9 and get off at Xiao Nan Men (????, Little North Gate); or by No.10 and get off at Yu Yuan.