Model United Nations conference generates ideas in Shanghai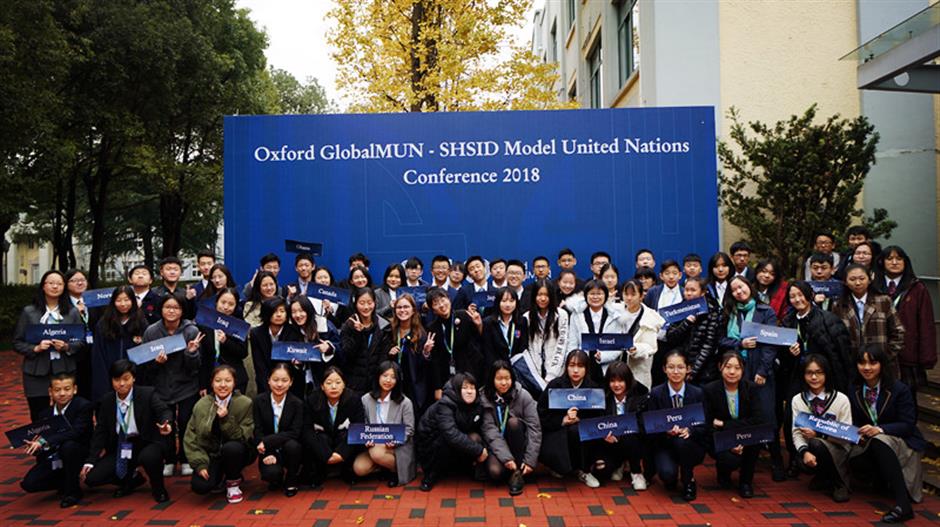 More than 500 high school students from over 50 high schools around China gathered at the Shanghai High School International Division recently to attend a Model United Nations conference.
Students were divided into seven committees and the delegates debated, negotiated and worked out fresh solutions to the many challenges facing the global community, such as the disarmament of the Korean Peninsula, trade wars and trade pacts, promoting female representation in high level of politics, peacekeepers in the 21st century and the future of international cooperation in space research.

"The United Nations is an intergovernmental organization that aims to initiate and encourage international collaboration as well as preserve and defend the international order," said Ma Feng, high school principal of SHSID. "The MUN is a popular academic activity among high schoolers in China and serves as a bridge that connects and facilitates the cooperation of high schoolers worldwide."

The event was the fourth of its kind and was organized by SHSID, Oxford GlobalMUN and WELAND International.

More than 2,000 high school students have participated in the MUN conference in the past four years.