Shanghai Disneyland welcomes visitors again
Post Date: 2020/05/15 09:57
Share to: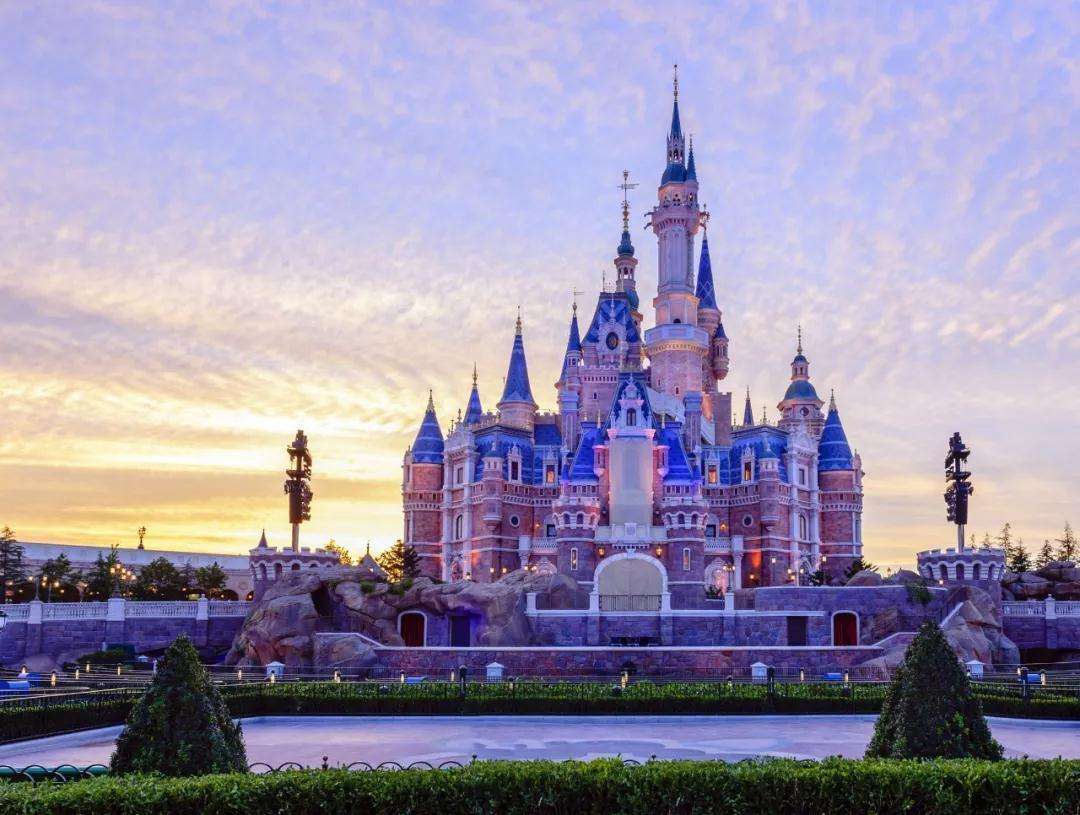 After a 107-day closure, Shanghai Disneyland reopened its doors to visitors on Monday, becoming the company's first theme park in the world to resume operations.
Earlier today before the gates were officially reopened, the park hosted a special ceremony against a colorful backdrop of the iconic "Floral Minnie" on the entrance.
Invited Disney fans and guests joined more than 30 Disney characters, including Mickey Mouse, Duffy, Marvel Super Heroes, Disney Princesses, Toy Story friends and many more, to commemorate the special and momentous occasion.
"Since the reopening of Disneytown, Wishing Star Park and Shanghai Disneyland Hotel in early March, we have been deeply moved by the encouragement from our guests and Disney fans," said Joe Schott, president and general manager of Shanghai Disney Resort.
"Today, we are extremely pleased to reopen Shanghai Disneyland thanks to the unwavering efforts of our cast members and our community. Today's celebrations will be remembered with joy, as we look forward to welcoming our guests back to this happy place."
"It made me feel like coming home," said Daisy Chen, who came with her 5-year-old daughter, Nuan Bao. "When I heard the familiar tunes of the background music, I almost cried."
As the park has limited daily visitors to only about 20 percent of its maximum capacity, visitors enjoyed a "VIP experience" during today's tour. Long queues — once a main feature inside the park — have disappeared. By noon, people only waited for five to 10 minutes to experience the facilities.
To ensure safety, the park has instituted new measures and procedures, including opening with limited attendance and requiring advanced ticketing and reservations; accommodating social distancing in queues, restaurants, ride vehicles and other facilities throughout the park; and implementing increased frequency of cleaning and sanitization.
Source: SHINE
Editor: Chen Jie

Tip: Hassle-free Shanghai Guided Tours recommended by Shanghai Private Tour during the COVID-19

Due to safety concerns over the Covid-19 virus, Shanghai Private Tour hand-picked some Shanghai City Tour with the Shanghai Dysney Land Park as below for your reference to make sure that you will travel safely during Covid-19 in Spring. We provide Shanghai Dysney Land Park Tickets Booking Service and Car Rental Service as well.
Shanghai Vacation Packages: 2-Day Shanghai Family Tour & Disneyland Park Tour from US$140 P/P (The Bund, Shanghai Tower, French Concession, Old Snack & Food Street, Disneyland Park)

Shanghai Tour Packages: 4-Day Magic Tour with Disneyland Park from US$247 P/P
(Shanghai Museum, Yuyuan Garden, Nanjing Road, The Bund, Shanghai Disney Park, Zhujiajiao Water Town)


Shanghai 1 Day Tour: Shanghai Family-Friendly Day Tour of Disneyland Park from US$67 P/P
(Shanghai Disneyland Park)