Summary
Day 1 Guilin Arrival
Day 2 Guilin: Elephant Trunk Hill, Fubo Hill, Reed Flute Cave
Day 3 Guilin-Yangshuo: Guilin to Yangshuo by cruise, Li River Cruise, West Street, Impression of Liusanjie
Day 4 Yangshuo-Longsheng-Sanjiang: Yangshuo to Longsheng to Sanjiang by private vehicle, Longji Rice Terrace, Minority Village
Day 5 Sanjiang-Zhaoxing-Guilin: Sanjiang County, Zhaoxing, Sanjiang to Guilin by private vehicle
Day 6 Guilin Departure
Day 1. Guilin Arrival
Place&Transport: Arrive Guilin, The international flight not included
Today's Activities: Pick you up at the exit of Guilin airport
Accommondation: Four Stars or Five Stars Hotel (Can be customized) in Guilin
Meal: N/A
Welcome to Guilin! After arrived Guilin, you are greeted by your guide at the exit of airport outside the luggage claim area with a welcome signage "China Private Tour" .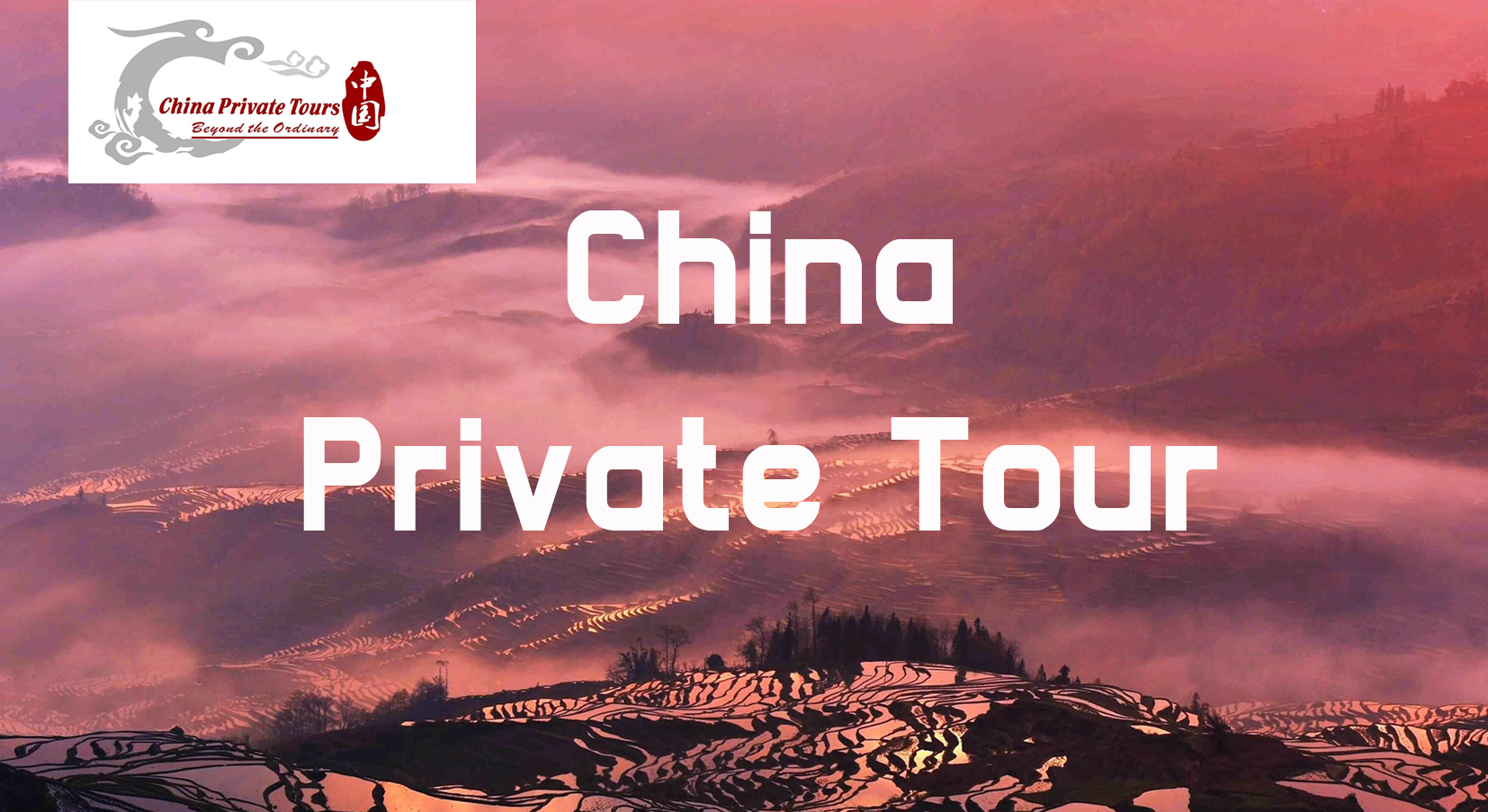 Displayed and then transferred to the Hotel. The rest of the day is yours to relax and recover from jetlag.
Day 2 Guilin
Place&Transport: Guilin
Today's Activities: Elephant Trunk Hill, Fubo Hill, Reed Flute Cave
Accommondation: Four Stars or Five Stars Hotel (Can be customized) in Guilin
Meal: B,L,D
After breakfast, meeting you at your hotel lobby, and you will take a visit to the iconic Sight-Elephant Trunk Hill Park, which is one of the four top Guilin attractions that all visitors coming to town usually stop by. Regarded as the symbol of Guilin city, the site is the most famous karstic hill formation out of the many rising straight out of the ground throughout the city.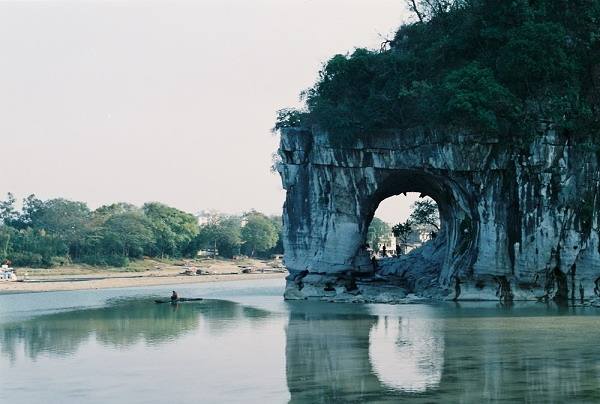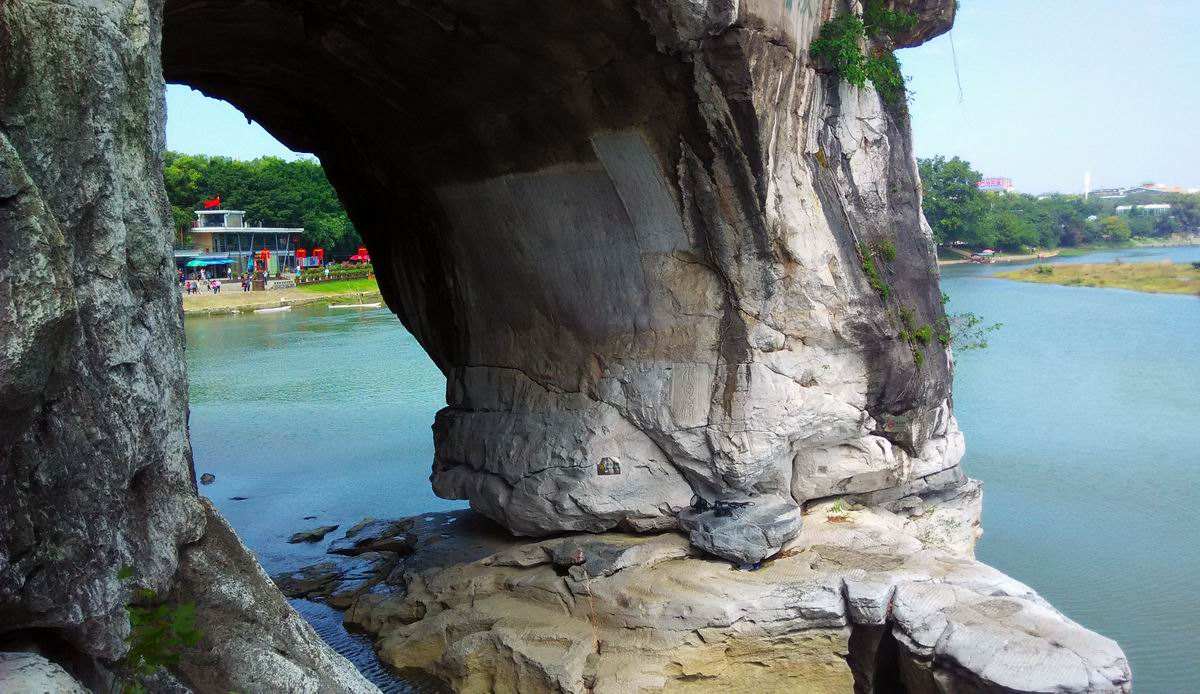 Then we head to Fubo Hill or Wave-Subduing Hill, which another of Guilin's unique scenic spots. Natural scenery - rocks and stalactites and the man-made cloister and pavilions blend to make this a memorable sight. Climbing along the winding stone stairway to the hilltop provides a panoramic view of Guilin City.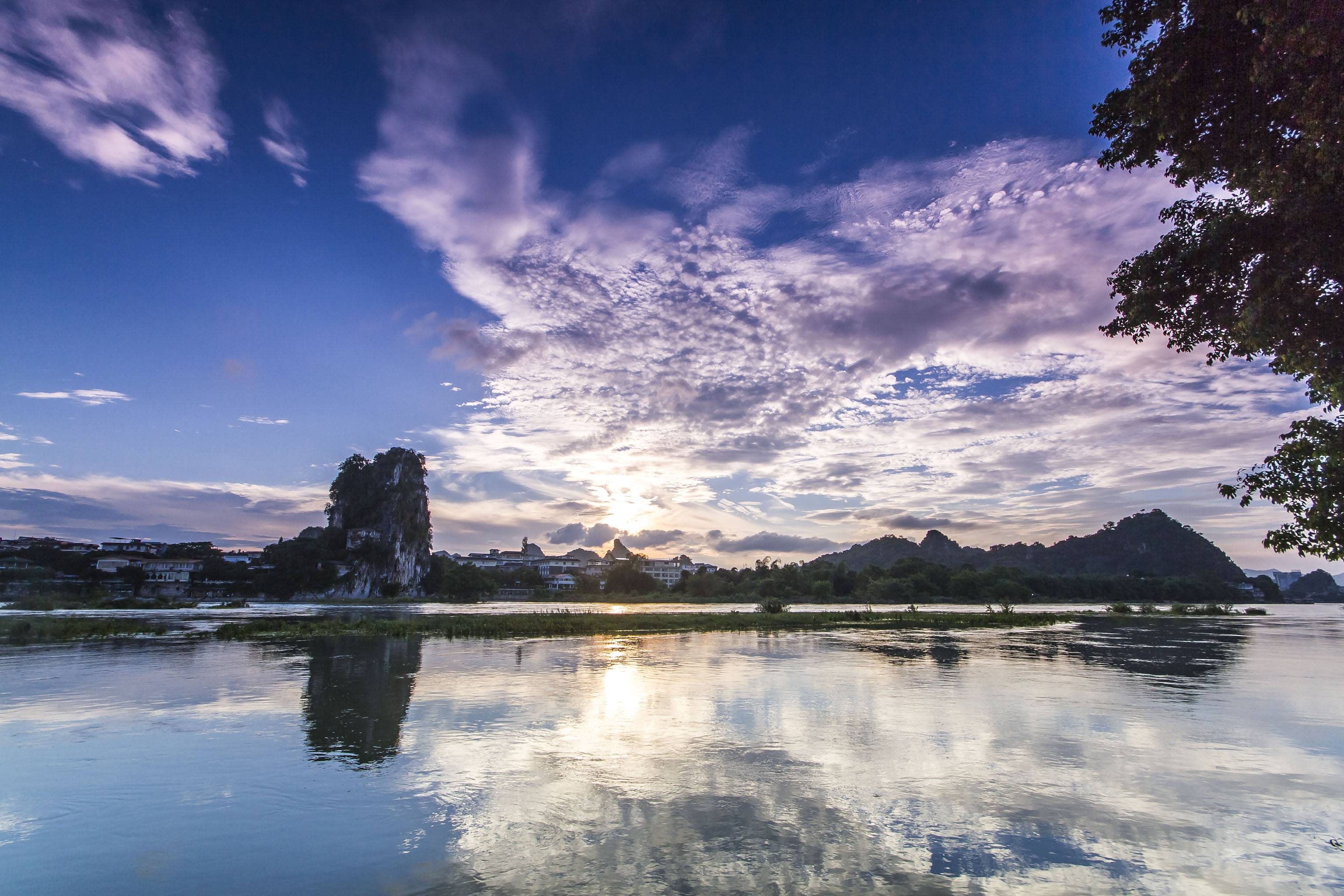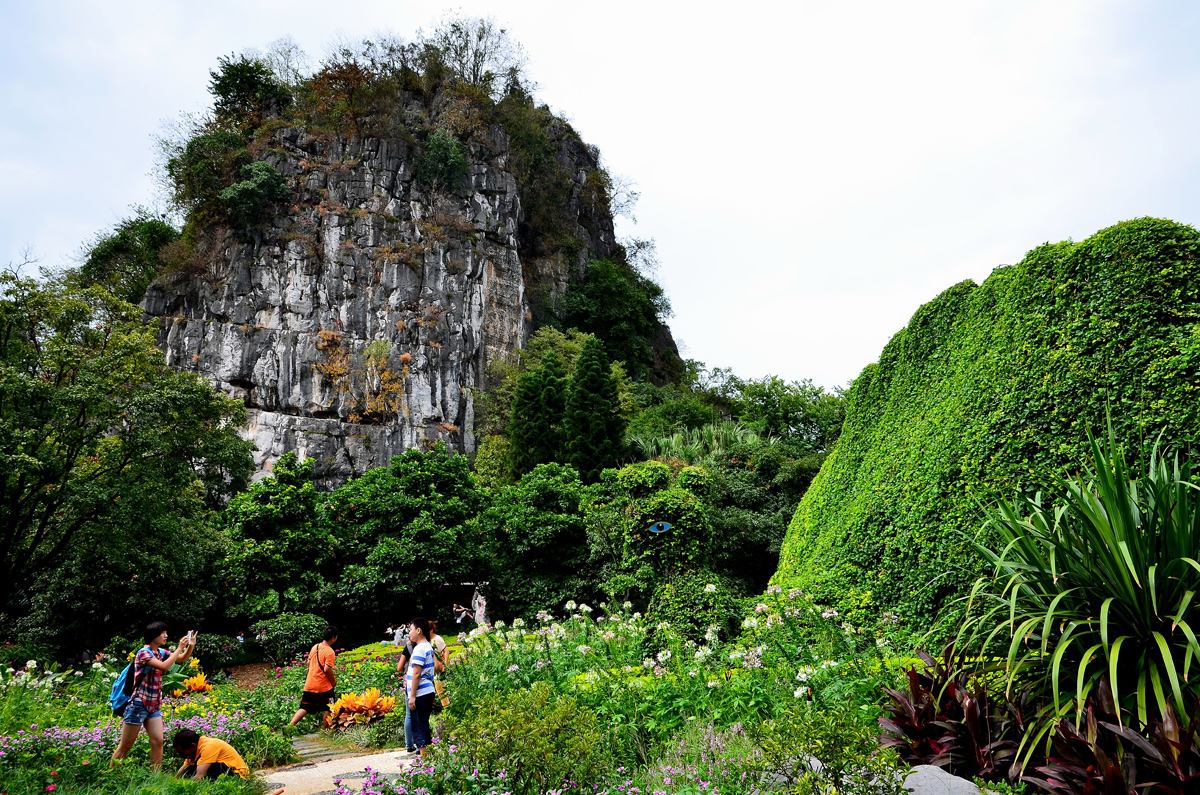 Lunch is at a great local restaurant to try local food.
After lunch at a local Chinese restaurant, then continue your tour to Reed Flute Cave, which is known as "the Palace of Natural Arts" is located in the northwest of Guilin City, 5 kilometers away from the center of the city. It is a cave on the southern shoulder of the Guangming Hill (Bright Hill) ancd is one of the most extraordinary scenic spots in Guilin. Counted as "must-see" sights in Guilin as well as Elephant Trunk Hill, Fubo Hill and Folded Brocade Hill.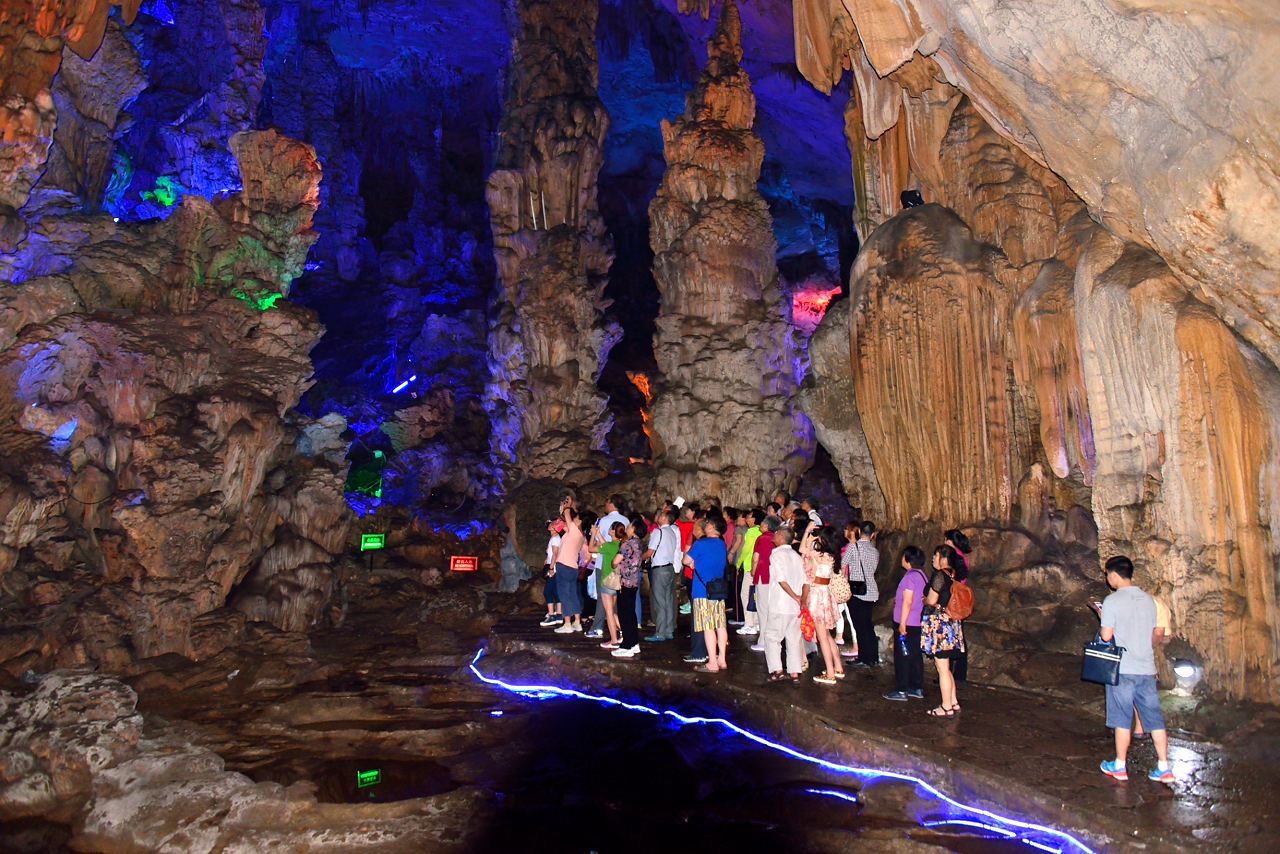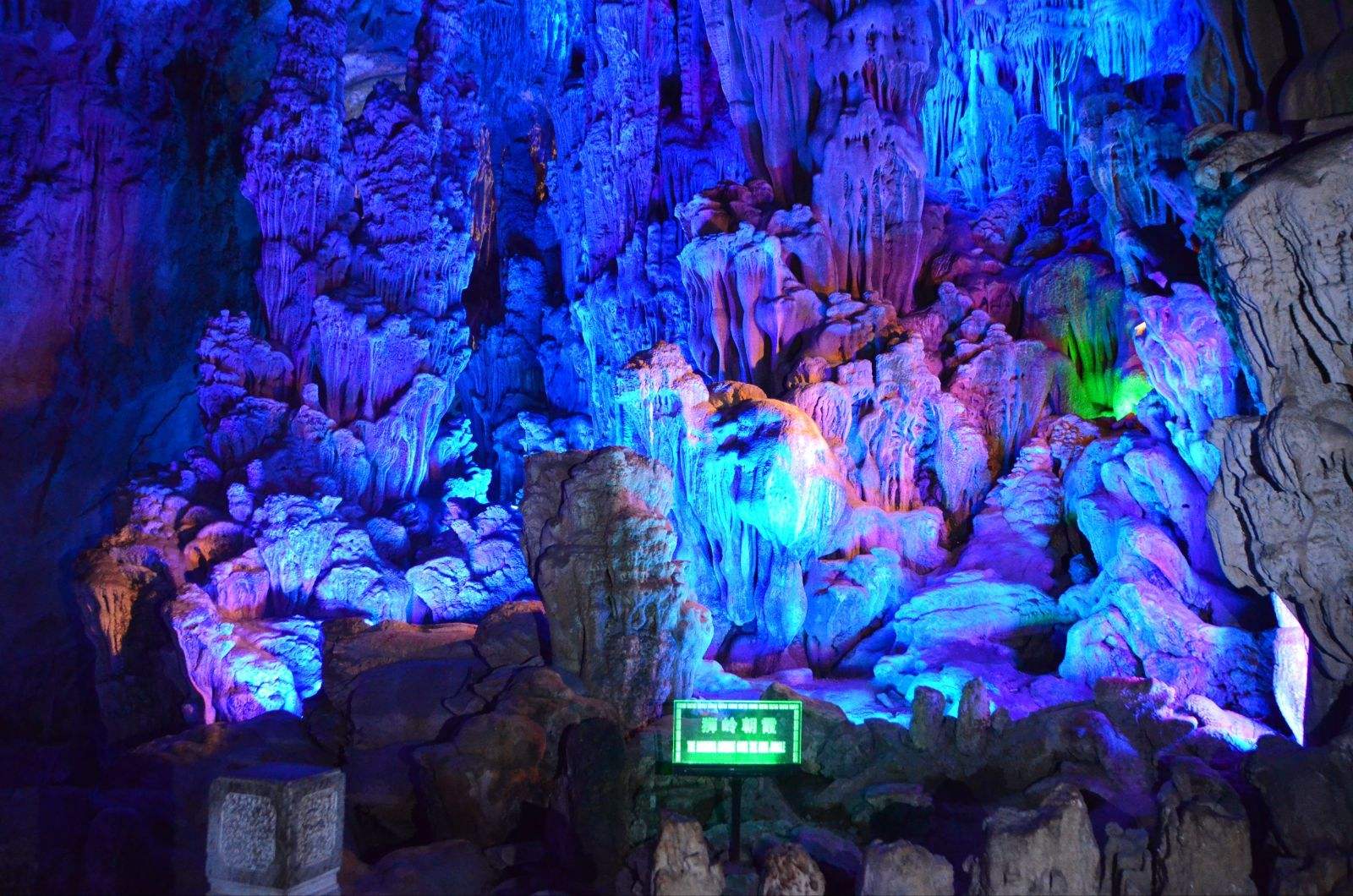 Afterwards, you will be taken back to your hotel.
Day 3 Guilin-Yangshuo
Place&Transport: Guilin-Yangshuo
Today's Activities: Guilin to Yangshuo by cruise, Li River Cruise, West Street, Impression of Liusanjie
Accommondation: Four Stars or Five Stars Hotel (Can be customized) in Yangshuo
Meal: B,L,D
Today, you will take a cruise along the Li River to enjoy the charming view and explore Yangshuo City.
In the morning, you will take a boat cruise from Guilin to Yangshuo (5 hours). And you will have a lunch on the boat. From Guilin to Yangshuo, the prominent landforms are karst peak clusters. The Li River flows around these mountains to form valleys. The scenery is the best in Caoping, Yangdi and Xingping. There are beautiful scenes of Nine Horses Fresco Hill, Yellow Cloth Reflection, and Half Side Ferry. The Li River landscape's appearance varies at different times of the year, from different viewpoints, and during different climates.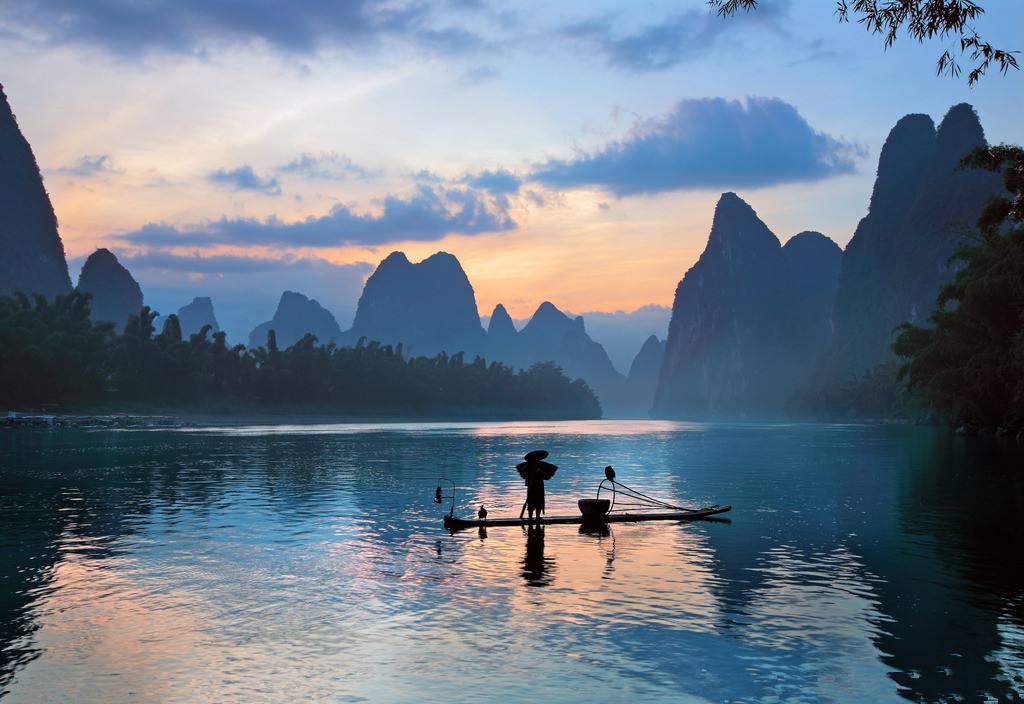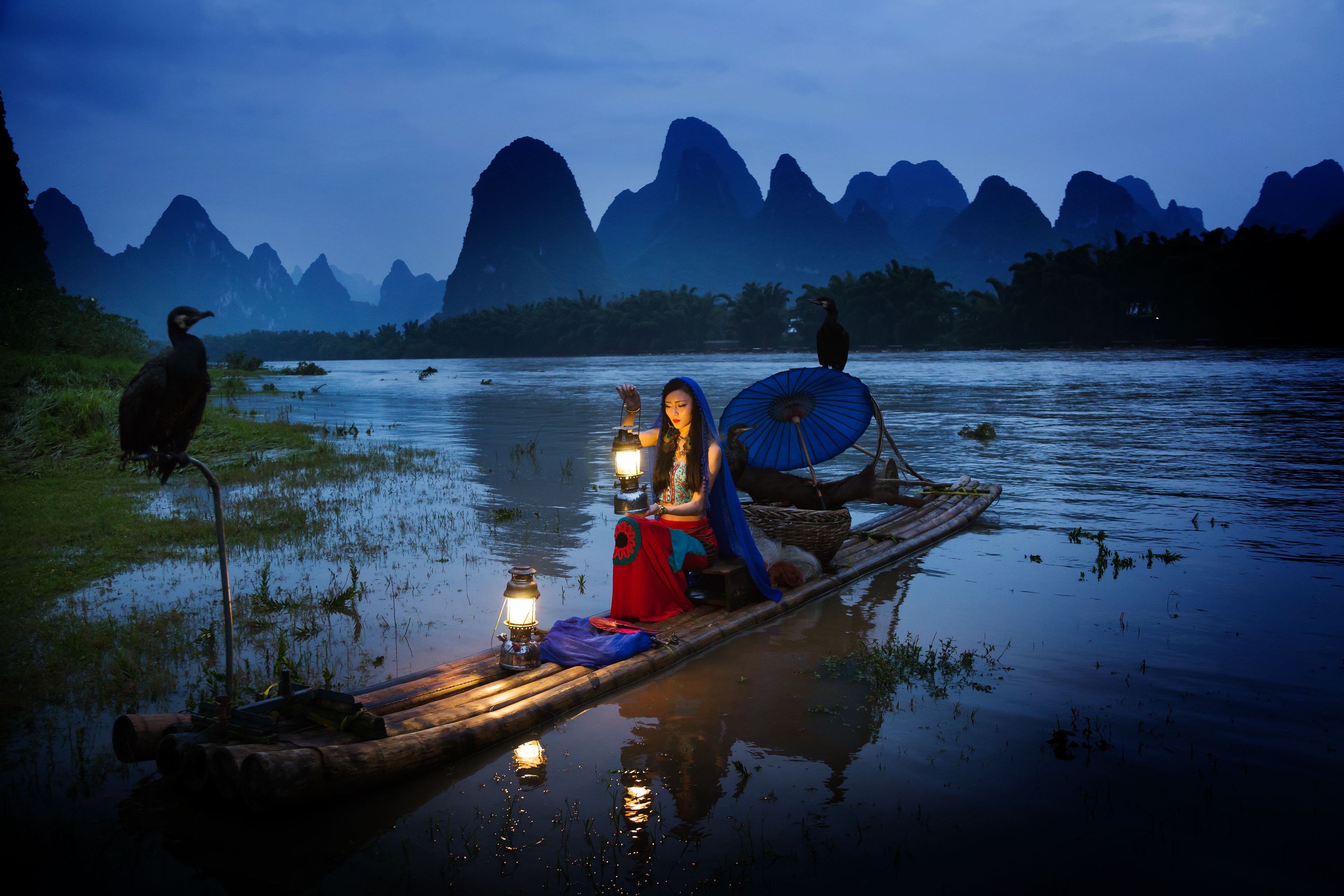 Today, you will have a buffet lunch on board.
After disembarkation, we will drive you to see the picturesque countryside of Yangshuo-West Street, it is the oldest street in Yangshuo with a history of more than 1,400 years. Situated at the center of Yangshuo County, the street has become, since the 1980's, a window of eastern and western culture and the biggest 'foreign language center' in China.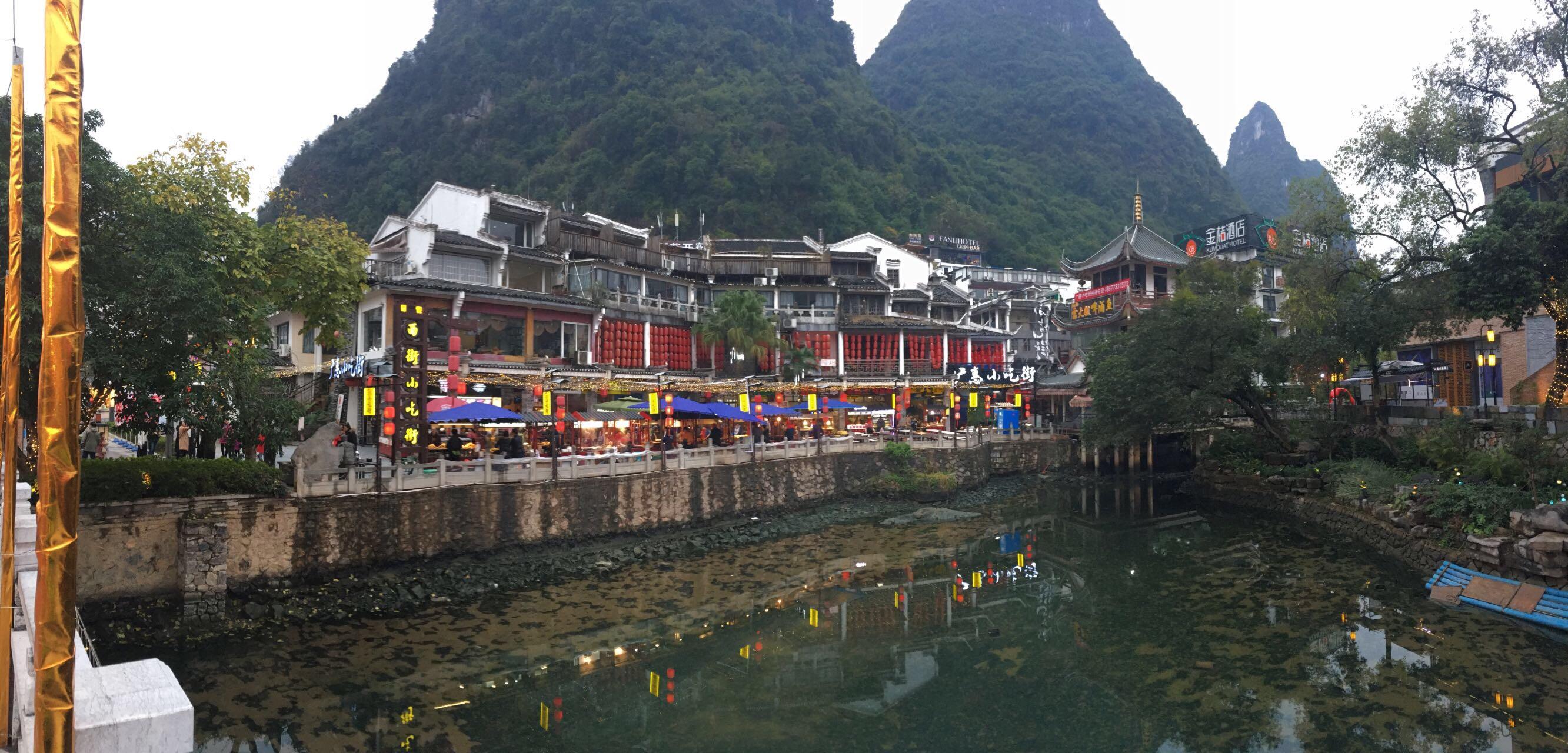 After dinner, you will enjoy a performance-"Impression of Liusanjie". It is an outdoor performance set in real mountains and rivers in Yangshuo County. The stage is a 2km (1.25 miles) stretch along Li River with 12 mountain peaks and the clear sky as the background. The theater therefore was named "Shanshui", meaning mountains and water in Chinese.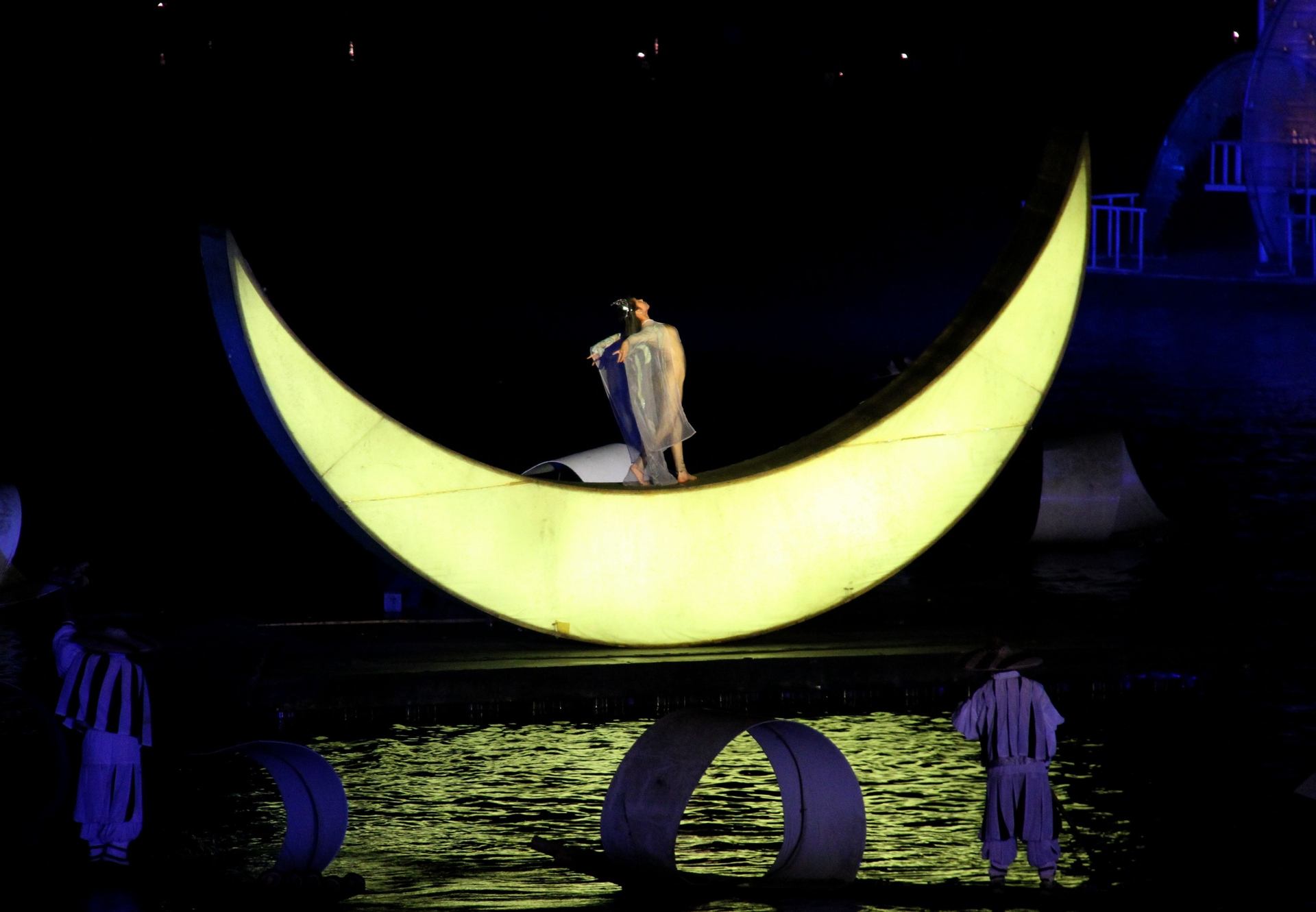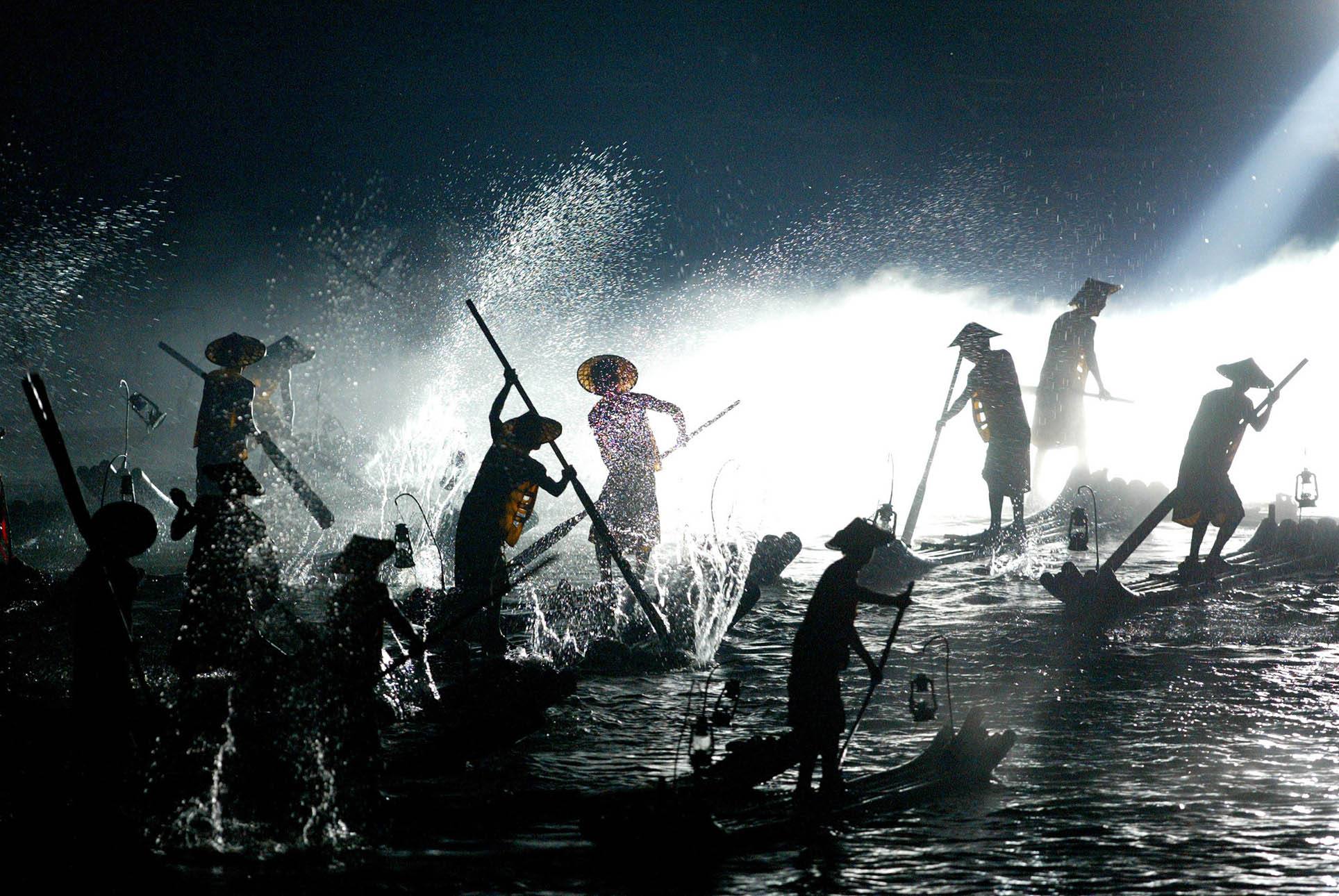 After the show, you will be taken back to your hotel in Yangshuo.
Day 4 Yangshuo-Longsheng-Sanjiang
Place&Transport: Yangshuo-Longsheng-Sanjiang
Today's Activities: Yangshuo to Longsheng to Sanjiang by private vehicle, Longji Rice Terrace, Minority Village
Accommondation: Four Stars or Five Stars Hotel(Can be customized) in Sanjiang
Meal: B,L,D
Pick up from your hotel in the morning, drive you to visit Longji Rice Terrace. It takes around 2 hours from Yangshuo. With trekking for a while, we could see the stunning Longji Terraces. More than 700 years, the brave and smart local residents developed and built the paddies into hillsides surrounding their villages. With such a long history, the area is still being used for growing premium quality rice by Yao and Zhuang villagers. The rice terraces are built into the hillsides and look like great steps cut into the slopes as they wind around the mountainsides, which becomes a great natural view for tourists from all over the world.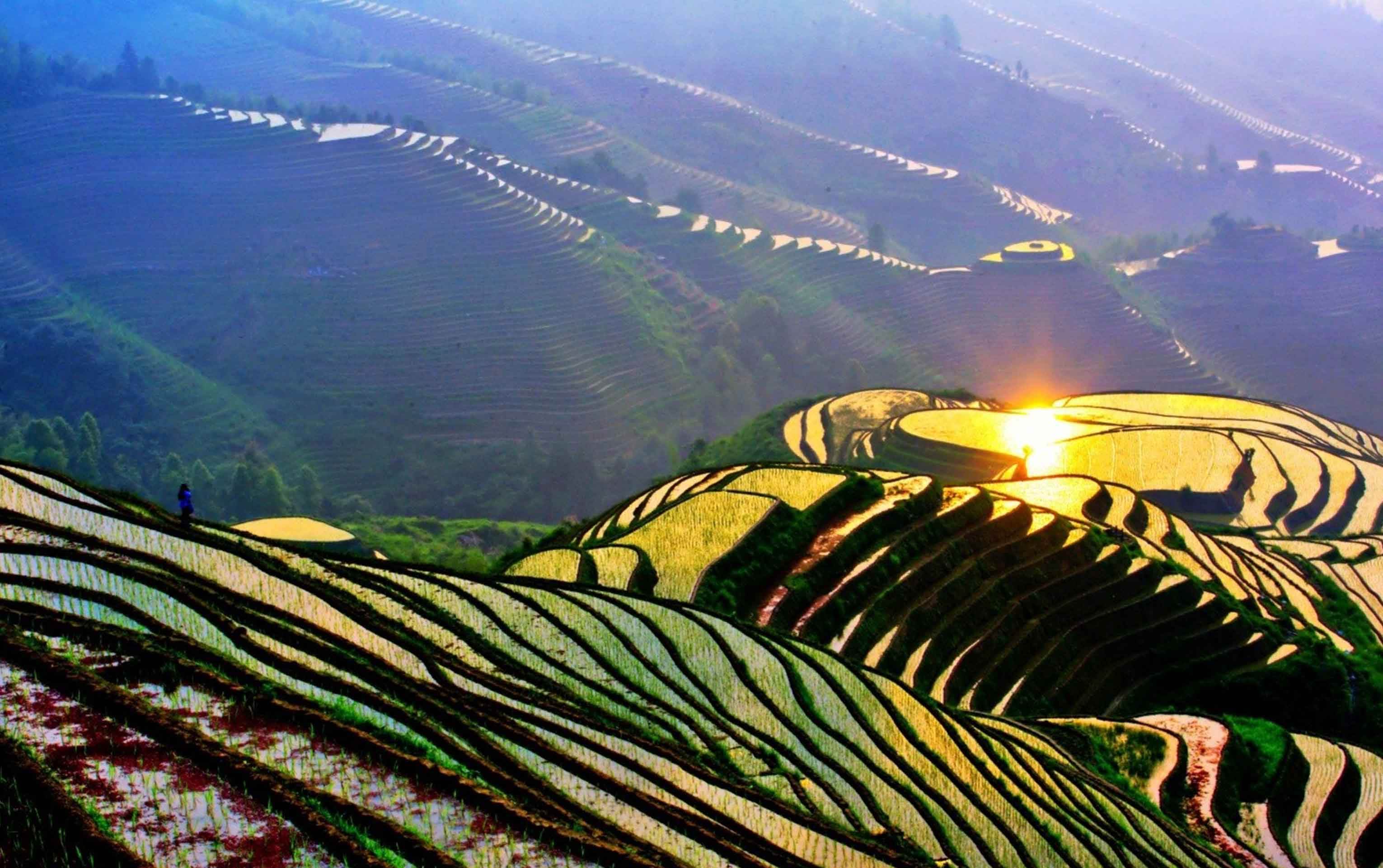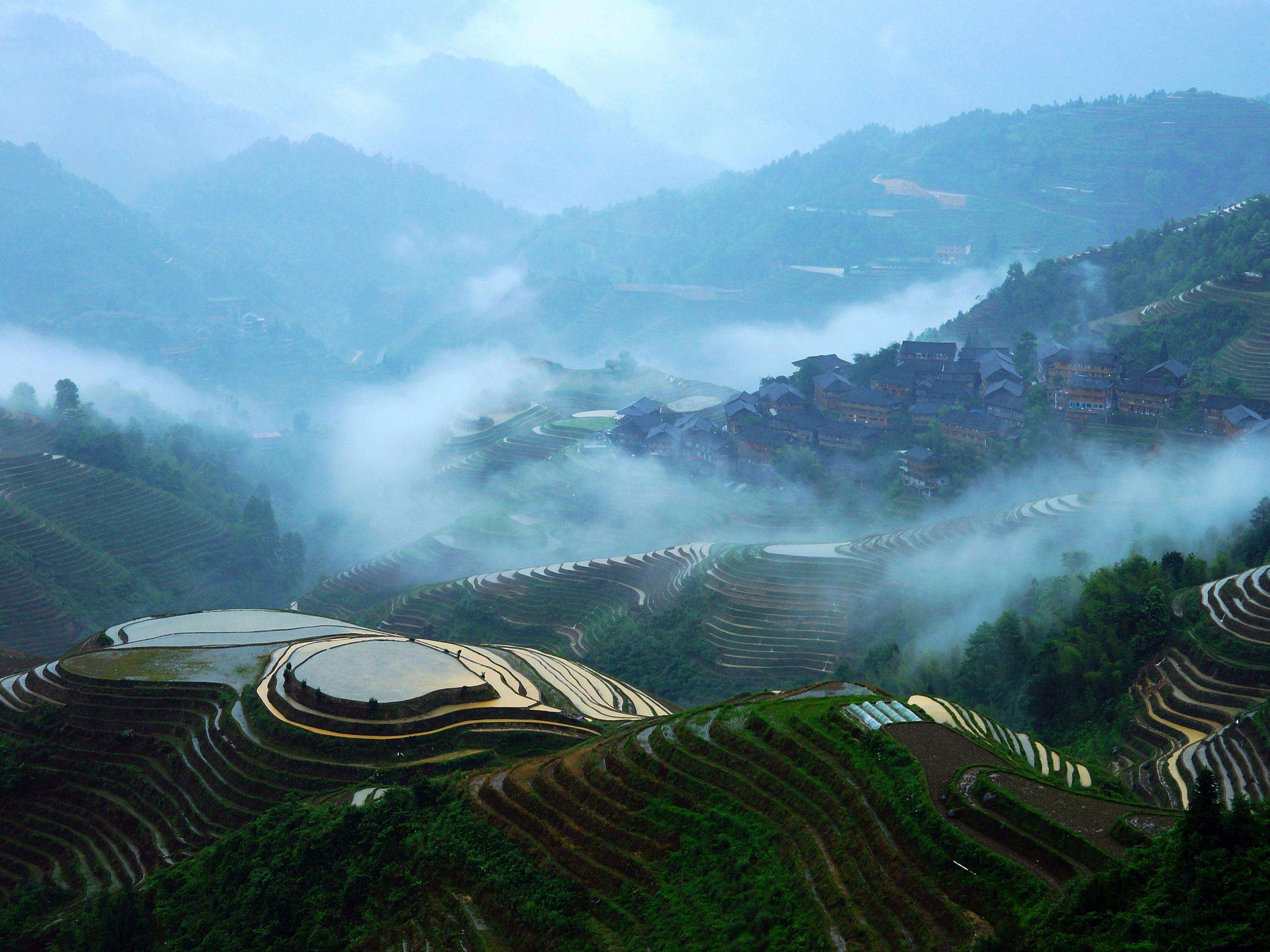 Today, you will have a authentic lunch in the minority village to try some local food and know the dinning culture of minority enthnic group.
After lunch, free on your own to explore the Minority Villages and also walk into the rice terraces to take some good pictures. You will have chance to see locals working in the fields, children playing in the village as well as women in national costume weaving or doing needle works under the roof, ect.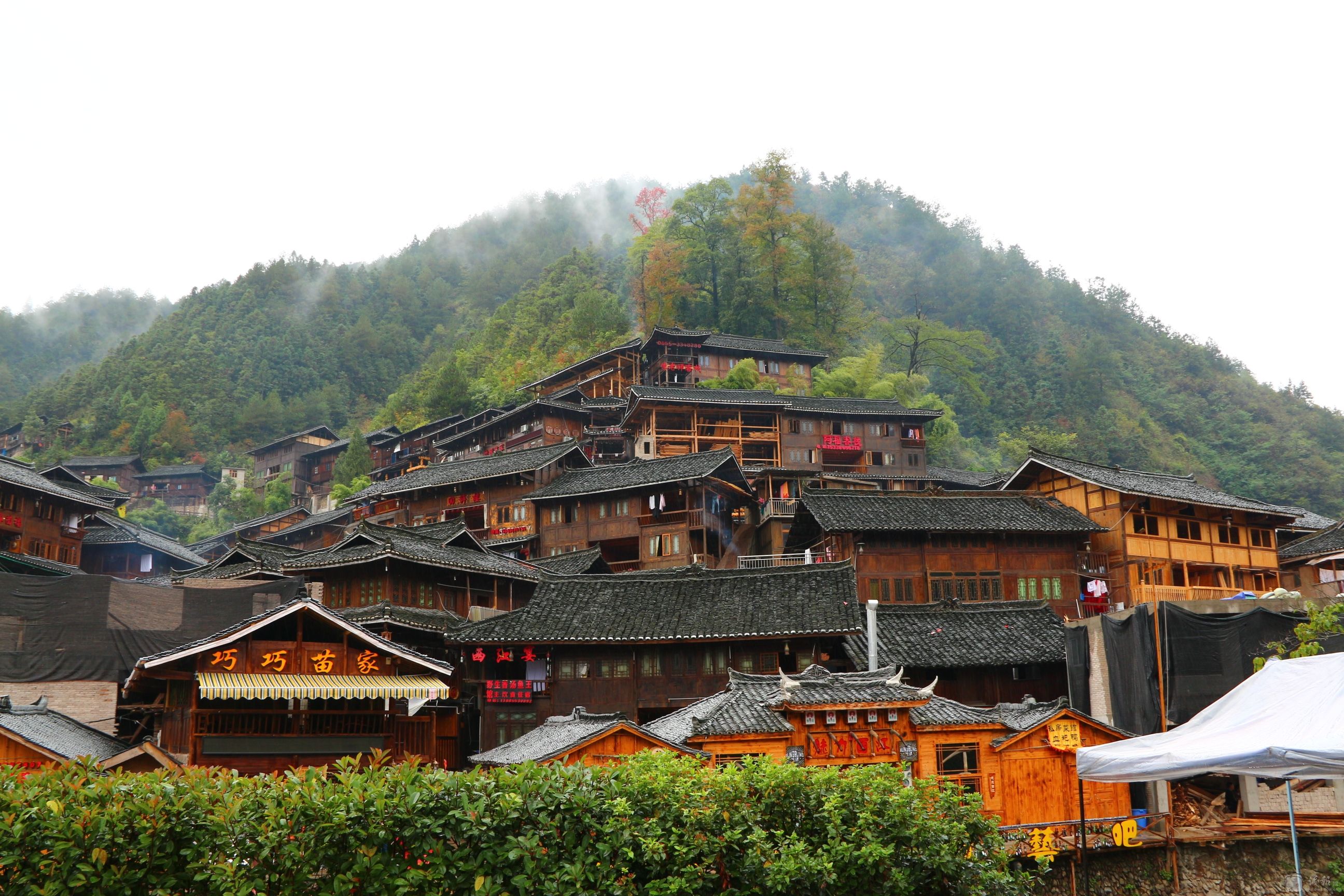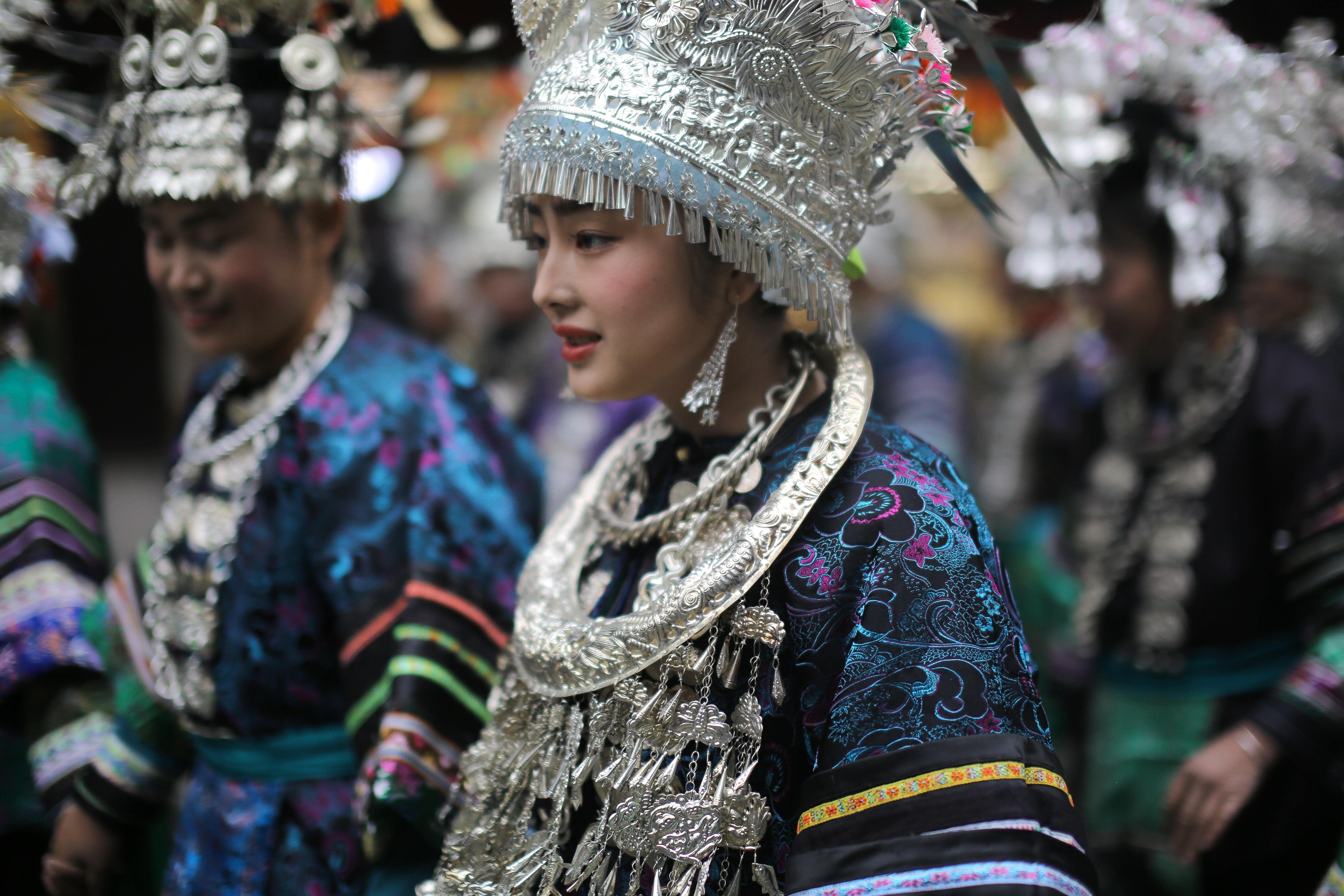 Dirve you back to Sanjiang at a suitable time. After dinner, you will be taken back to your hotel.
Day 5 Sanjiang-Zhaoxing-Guilin
Place&Transport: Sanjiang-Zhaoxing-Guilin
Today's Activities: Sanjiang County, Zhaoxing, Sanjiang to Guilin by private vehicle
Accommondation: Four Stars or Five Stars Hotel(Can be customized) in Guilin
Meal: B,L,D
After breakfast, drive you to Sanjiang County to visit Ethnic cultural villages. Sanjiang is known for diverse minority cultures. There are five ethnic groups including Dong, Zhuang, Miao, Yao and Han in the area. Visit the Drum Tower, the Shelter Bridge and the villages of Dong Minority people.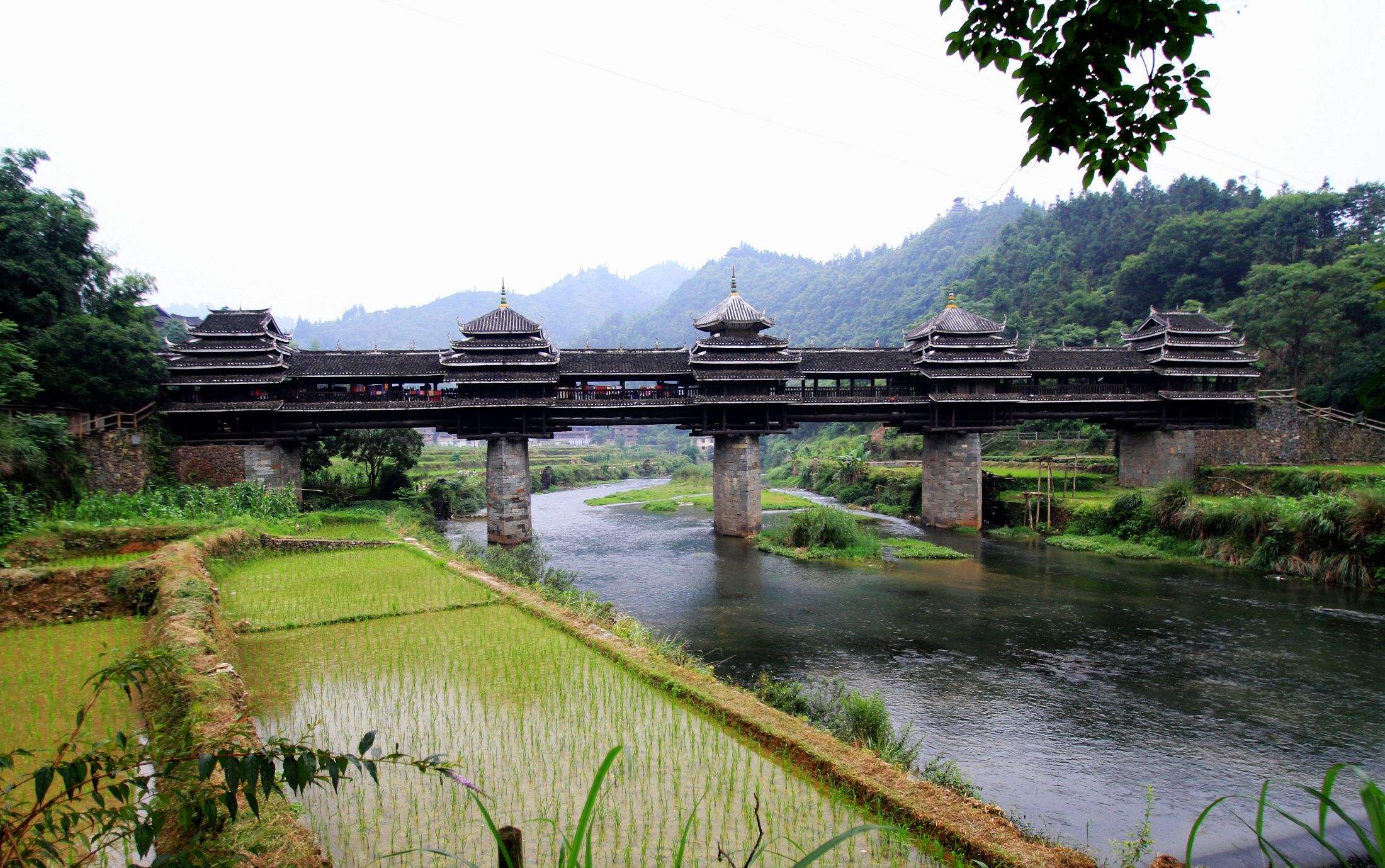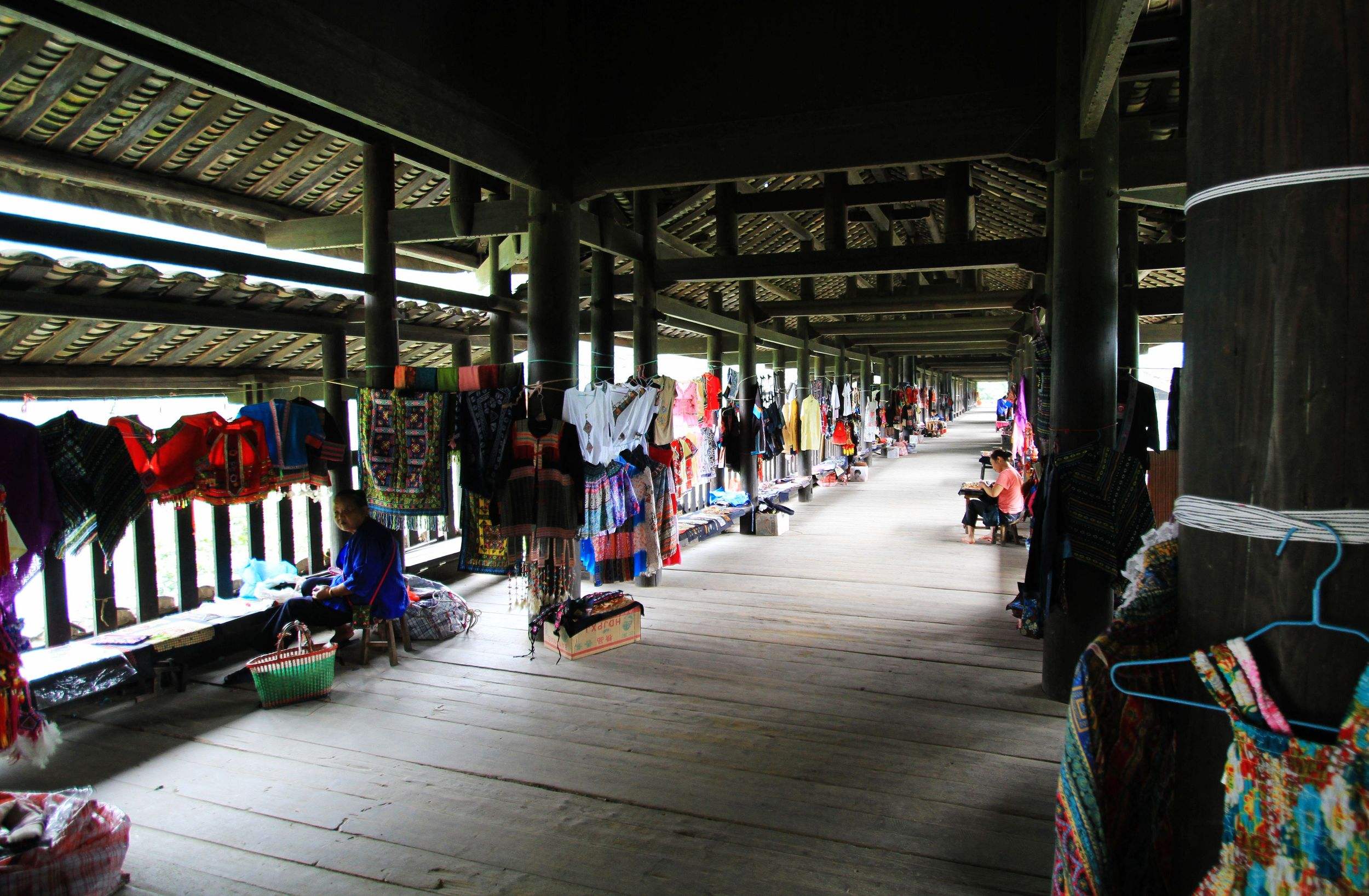 After lunch at a local restaurant, then drive you to Zhaoxing (4 hours). Then visit Zhaoxing Dong village, which is boasts a landmark of five drum towers and beautiful bridges and is known as the most famous Dong Village in China and it is one of the largest Dong villages with over 800 households and more than 4,000 inhabitants in Guizhou.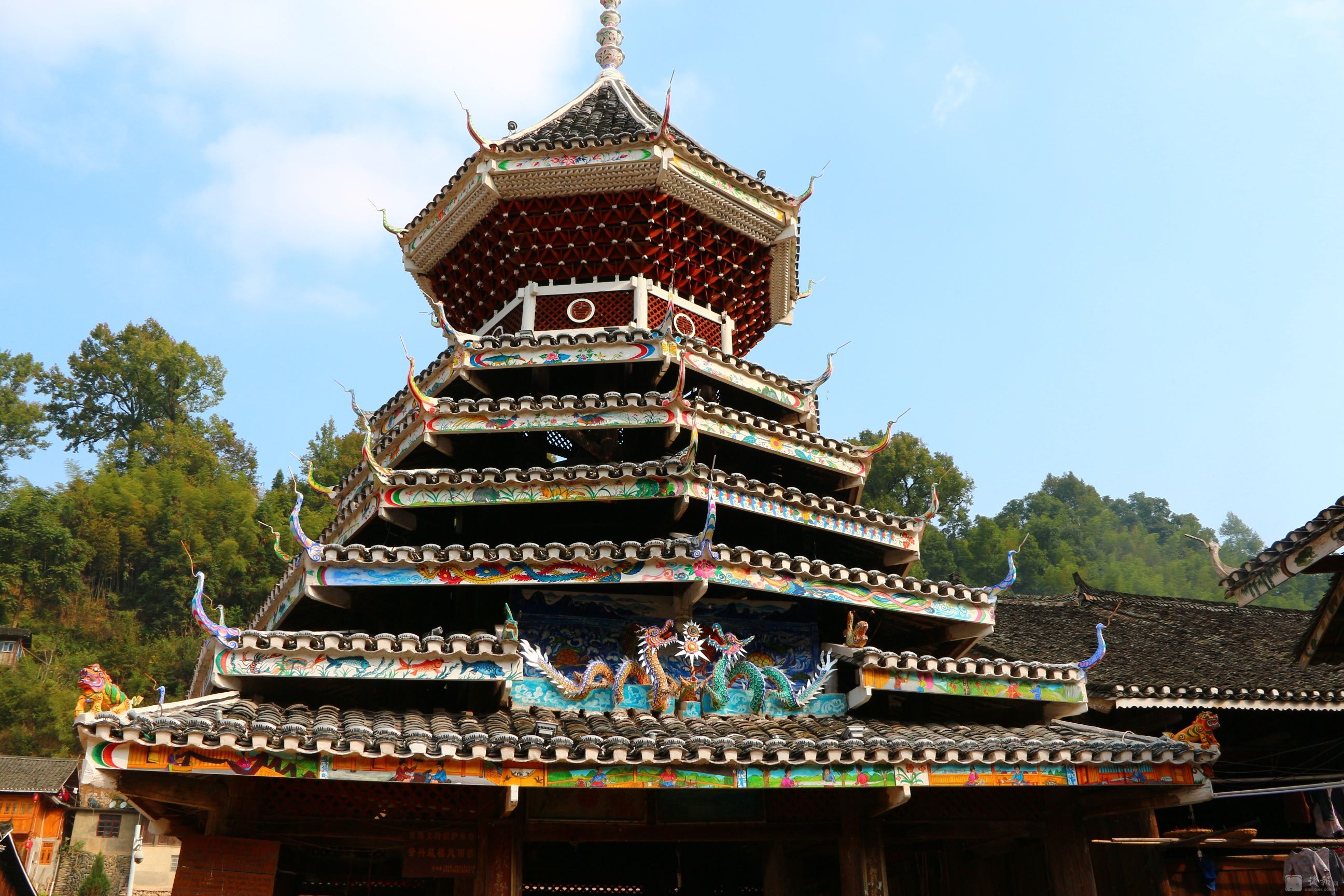 Transfer back to Guilin city at suitable time, you will have dinner before hotel check-in.
Day 6 Guilin Departure
Place&Transport: Guilin
Today's Activities: Guilin Departure
Accommondation: N/A
Meal: B
Our driver will pick you up from your hotel lobby at appointed time, dirve you to airport for your flight to your next destinastion or fly back home. Your 6 Days Guilin, Longji and Sanjiang Scenic and Culture Tour comes to end. Have a pleasent trip!
Price Per Person in US Dollars