Wusongkou International Cruise Terminal (Schedule for 2019-2020)
Post Date: 2019/03/04 10:21
Share to: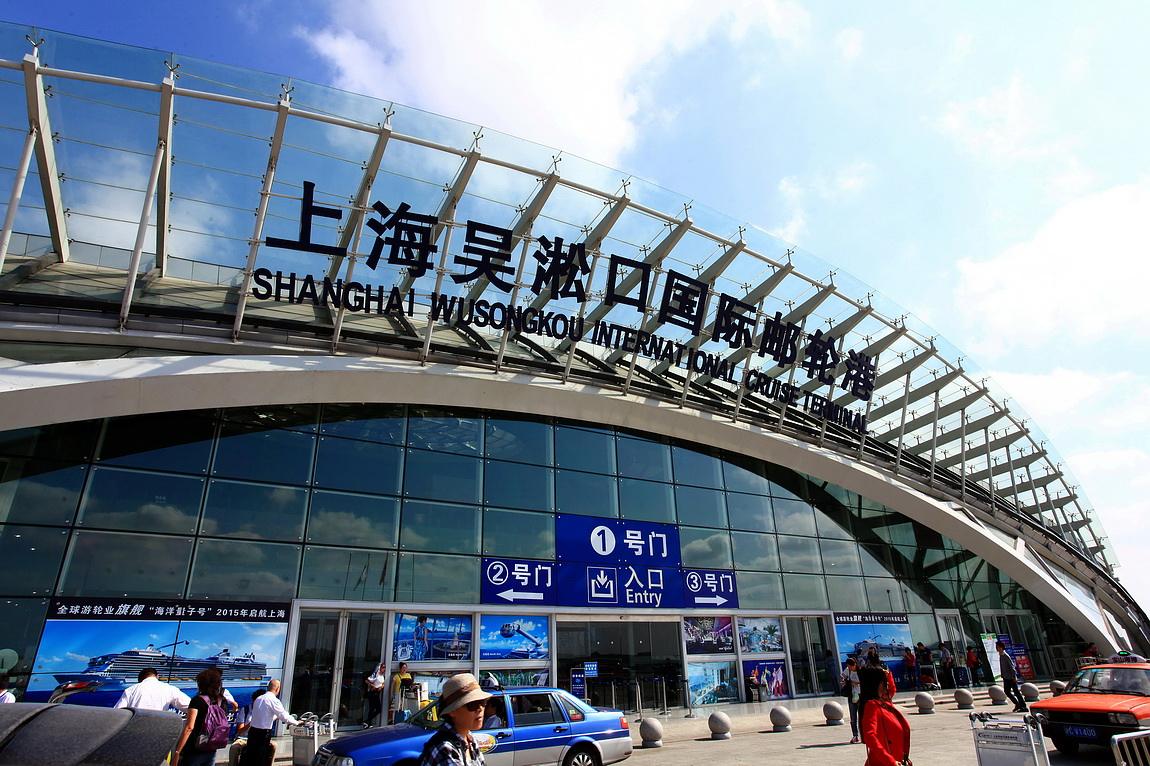 Introdution
Cruise tour of the Yangtze River Basin has always been an important traditional tourism project in China, including the Huangpu River. Every year, a large number of foreign tourists from all over the world like to come to Shanghai, visit the Huangpu River and enjoy The Bund, and feel the charm of this magical city. Wusongkou International Cruise Terminal is definitely a good choice.
Wusongkou International Cruise Terminal,also known as the "Baoshan Cruise Terminal", located at Baoshan District in Shanghai. First constructed in 2007 and finished in 2010 in order to serve Shanghai Expo. It is a convergent point where the Huangpu River meets the Yangtze River, adjacent to the Eastern Sea. Therefore, it is a place where three streams joins. The port has corresponding land transportation, commerce and entertainment facilities. As the development, Wusongkou International Cruise Terminal has become the cruise tourism center and one of the most famous attractions in Shanghai. It also aim to become the biggest water based information operation in China.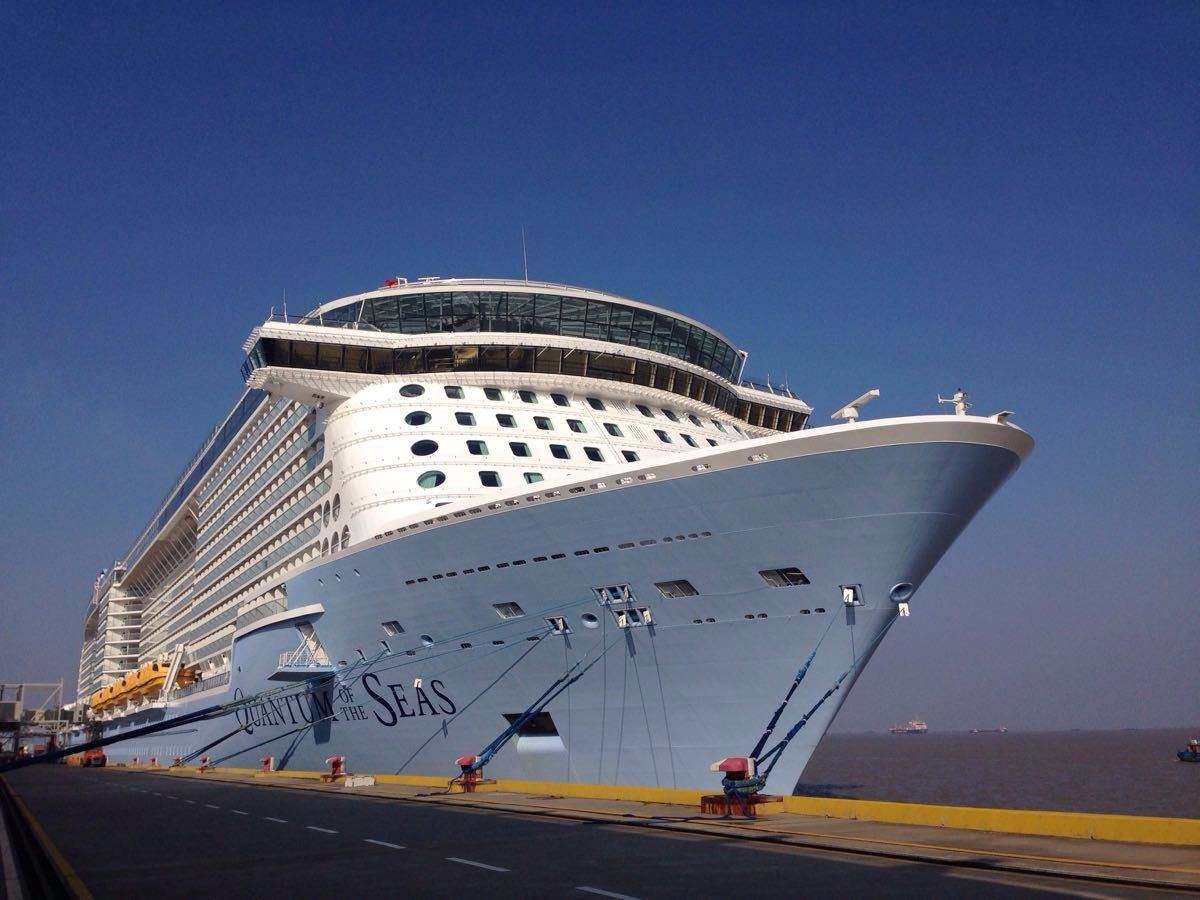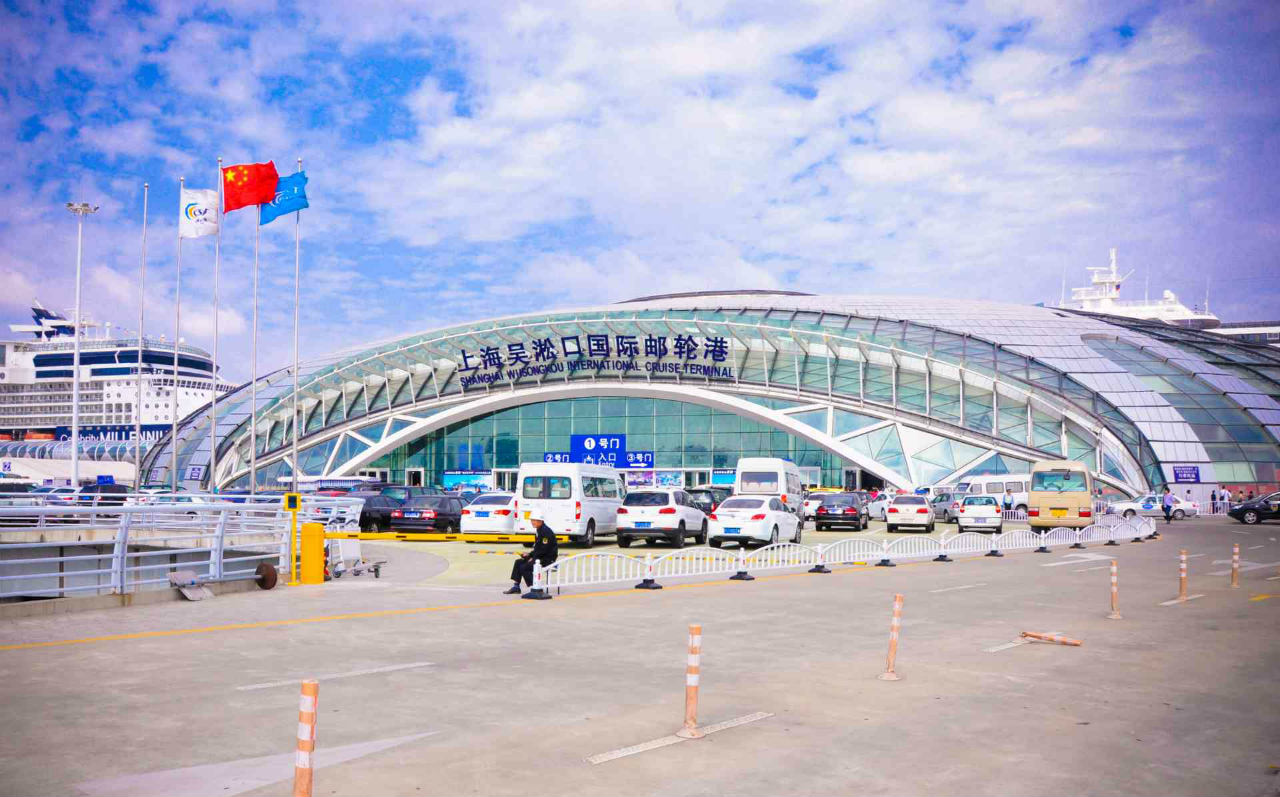 Shanghai Wusongkou Cruise Port Schedule For 2019-2020
The following cruises will stop in Wusongkou International Cruise Terminal in 2019-2020: Sapphire Princess, Majestic Princess, Oceania Nautica, Oceania Insignia, Westerdam (Overnight), Celebrity Constellation, Celebrity Millennium, Silver Whisper, Silver Muse, Seabourn Sojourn, Norwegian Spirt, MSC Splendida.
Wusongkou Cruise Port Schedule For 2019-2020

( Princess Cruise )

Arrive
Depart
Port
Cruise Ship
2019/1/5 18:00
2019/1/5 7:00
Shanghai Wusongkou
Sapphire Princess
2019/7/17 17:00
2019/7/21 7:00
Shanghai Wusongkou
Majestic Princess
2019/7/21 17:00
2019/7/25 7:00
Shanghai Wusongkou
Majestic Princess
2019/7/25 17:00
2019/7/29 7:00
Shanghai Wusongkou
Majestic Princess
2019/7/29 17:00
2019/8/2 7:00
Shanghai Wusongkou
Majestic Princess
2019/8/2 17:00
2019/8/6 7:00
Shanghai Wusongkou
Majestic Princess
2019/8/6 17:00
2019/8/10 7:00
Shanghai Wusongkou
Majestic Princess
2019/8/10 17:00
2019/8/14 7:00
Shanghai Wusongkou
Majestic Princess
2019/8/14 17:00
2019/8/18 7:00
Shanghai Wusongkou
Majestic Princess
2019/8/18 17:00
2019/8/26 7:00
Shanghai Wusongkou
Majestic Princess
2019/8/26 6:00
2019/9/1 15:00
Shanghai Wusongkou
Majestic Princess

Wusongkou Cruise Port Schedule For 2019-2020

( Oceania Cruise )

Arrive
Depart
Port
Cruise Ship
2019/3/21 16:00
2019/3/22 8:00
Shanghai Wusongkou
Oceania Nautica
2019/3/22 13:00
2019/3/23 23:00
Shanghai Wusongkou
Oceania Nautica
2019/4/9 15:00
2019/4/11 12:00
Shanghai Wusongkou
Oceania Insignia
2019/3/23 7:00
2019/3/25 11:00
Shanghai Wusongkou
Oceania Nautica
2019/4/19 9:00
2019/4/20 18:00
Shanghai Wusongkou
Oceania Nautica
2019/5/28 10:00
2019/5/29 15:00
Shanghai Wusongkou
Oceania Insignia

Wusongkou Cruise Port Schedule For 2019-2020

(Holland America Cruise )

Arrive
Depart
Port
Cruise Ship
2019/2/17 8:00
2019/3/18 18:00
Shanghai Wusongkou
Westerdam (Overnight)
2019/3/3 7:00
2019/3/4 18:00
Shanghai Wusongkou
Westerdam (Overnight)
2019/2/15 8:00
2019/2/16 18:00
Shanghai Wusongkou
Westerdam (Overnight)
2019/2/1 7:00
2019/3/1 18:00
Shanghai Wusongkou
Westerdam (Overnight)

Wusongkou Cruise Port Schedule For 2019-2020

( Celebrity Cruise )

Arrive
Depart
Port
Cruise Ship
2019/2/3 5:00
2019/2/3 17:00
Shanghai Wusongkou
Celebrity Constellation
2019/3/30 7:00
2019/3/30 17:00
Shanghai Wusongkou
Celebrity Millennium
2019/10/26 7:00
2019/10/26/ 17:00
Shanghai Wusongkou
Celebrity Millennium
2019/11/30 6:00
2019/11/30 21:00
Shanghai Wusongkou
Celebrity Millennium

Wusongkou Cruise Port Schedule For 2019-2020

( Silversea Cruise )

Arrive
Depart
Port
Cruise Ship
2019/3/6 12:00
2019/3/8 18:00
Shanghai Wusongkou
Silver Whisper
2019/4/6 8:00
2019/4/8 11:00
Shanghai Wusongkou
Silver Muse
2019/10/31 17:00
2019/11/1 18:00
Shanghai Wusongkou
Silver Muse
2019/4/28 6:00
2019/4/29 18:00
Shanghai Wusongkou
Silver Muse

Wusongkou Cruise Port Schedule For 2019-2020

( Seabourn Cruise )

Arrive
Depart
Port
Cruise Ship
2019/4/28/ 7:00
2019/4/28/ 17:00
Shanghai Cruise
Seabourn Sojourn

Wusongkou Cruise Port Schedule For 2019-2020

( NCL Cruise )

Arrive
Depart
Port
Cruise Ship
2019/4/23 12:00
2019/4/24 16:00
Shanghai Wusongkou
Norwegian Spirt

Wusongkou Cruise Port Schedule For 2019-2020

( MSC Cruise )

Depart
Port
Cruise Ship


2019/11/9 17:00
Shanghai Wusongkou
MSC Splendida


2020/2/15 17:00
Shanghai Wusongkou
MSC Splendida


The Most Recommended Tour from Cruise Port
Shanghai Highlight Day Tour from Cruise Port with Round Way Transfer
2 Days Shanghai Excursion Tour from Cruise Port with Round Way Transfer
One Day Shanghai Water Town Tour from Cruise Port with Round Way Transfer
Suzhou Private Day Tour from Shanghai Cruise Port with Round Way Transfer
Source: Tour-Beijing