Day 1 Shanghai-Suzhou
Place&Transport: Shanghai
Today's Activities: Lingering Garden, Hanshan Temple, Grand Canal, Shantang Street, Suzhou No.1 Silk Factory
Accommondation: N/A
Meal: No Meal
Pick up service is arranged at your hotel in Shanghai (based on your requirement) with a welcome signage "Suzhou Private Tour". Drive you to Shanghai train station to catch the train to Suzhou.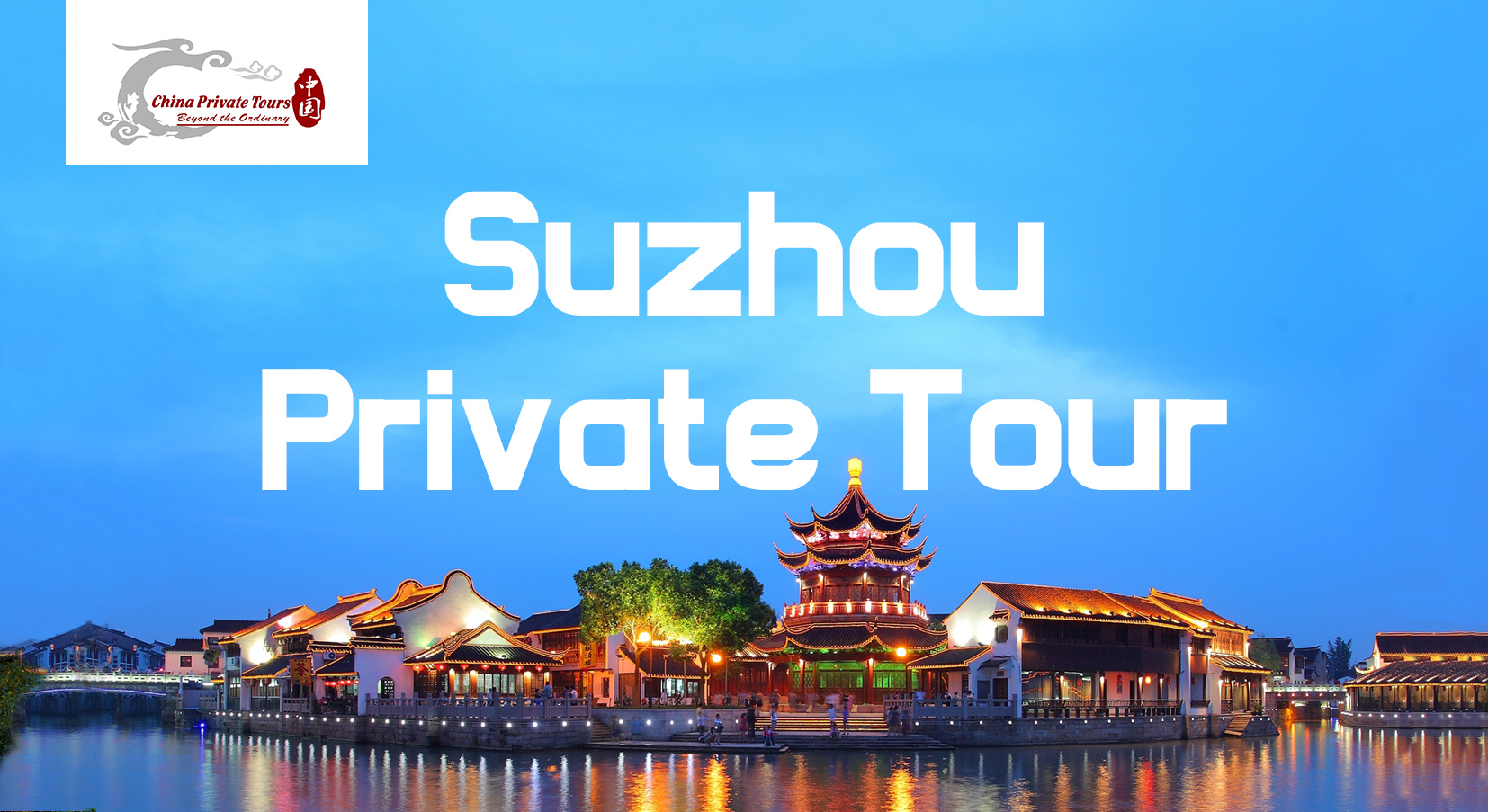 Our Pick up Sign "Suzhou Private Tour"
Your tour will start with Lingering Garden, Majestically beautiful Lingering Garden is one of the 4 renowned gardens in the immediate vicinity of Suzhou, Jiangsu Province, and in fact, one of the most famous gardens in all of China. In 1997, Suzhou's Lingering Garden, together with other classical gardens of Suzhou, was officially registered as a UNESCO World Cultural Heritage Site.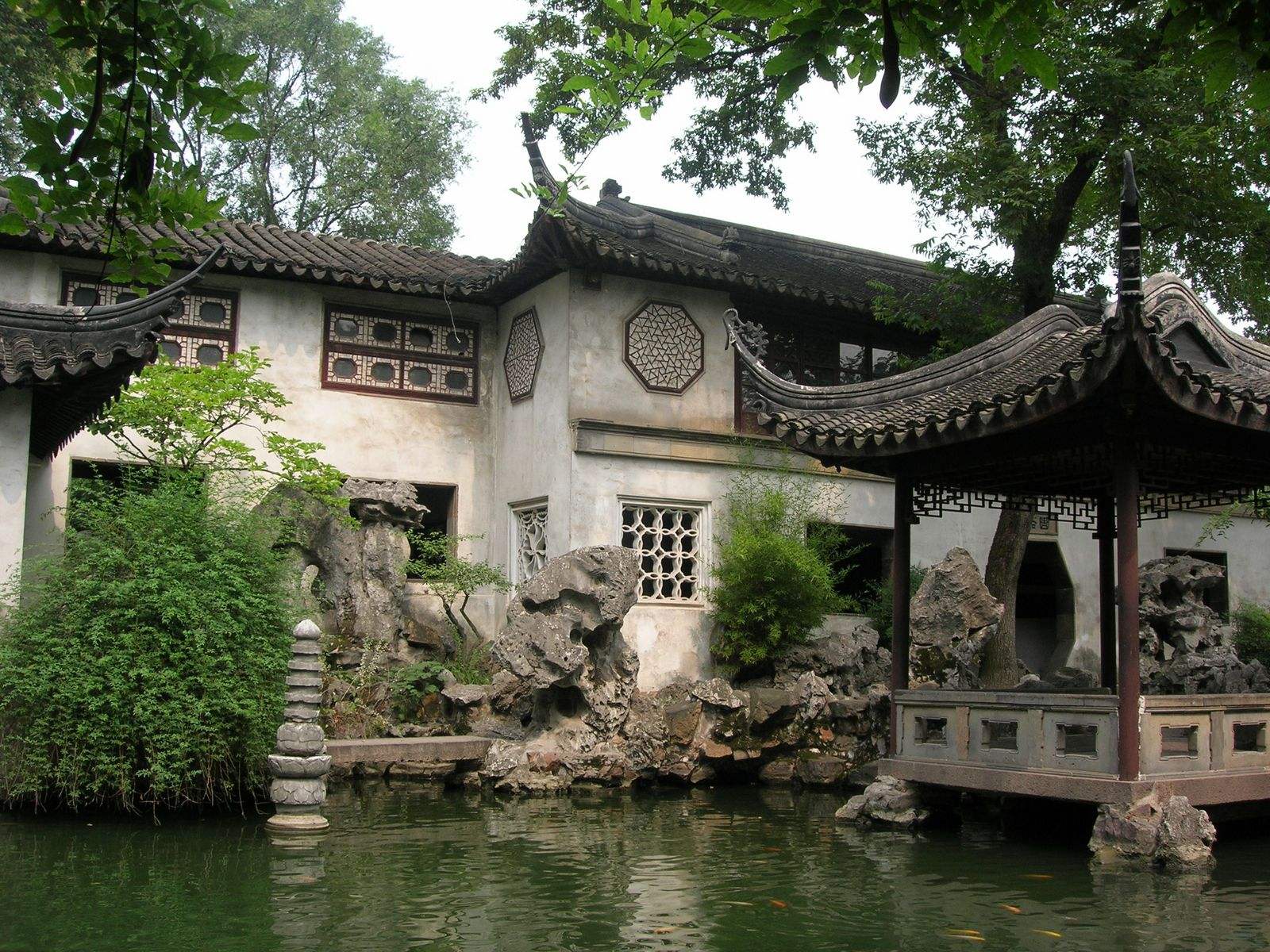 Continue the tour to Hanshan Temple: Hanshan Temple (Hanshan si) is located in Maple Bridge Town (Fengqiao) in the west outskirts of Suzhou, and used to be one of the ten most famous temples in China. It became well known after the Tang poet Zhang Ji wrote a famous poem when he passed by the temple on a small boat. The temple, considered to be one of the 10 greatest temples in China, owes its fame to a classic Chinese poem called "A Night Mooring by Maple Bridge".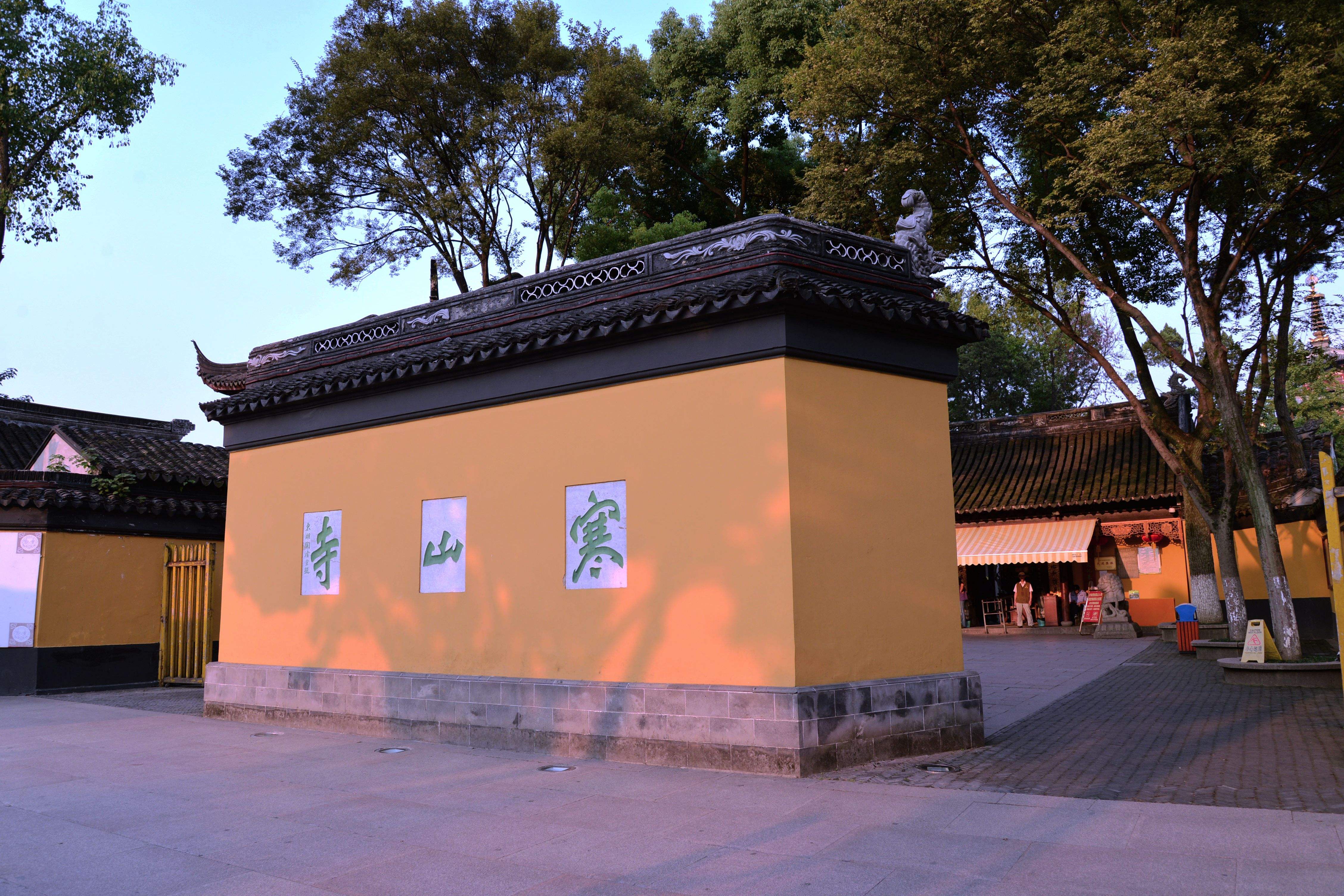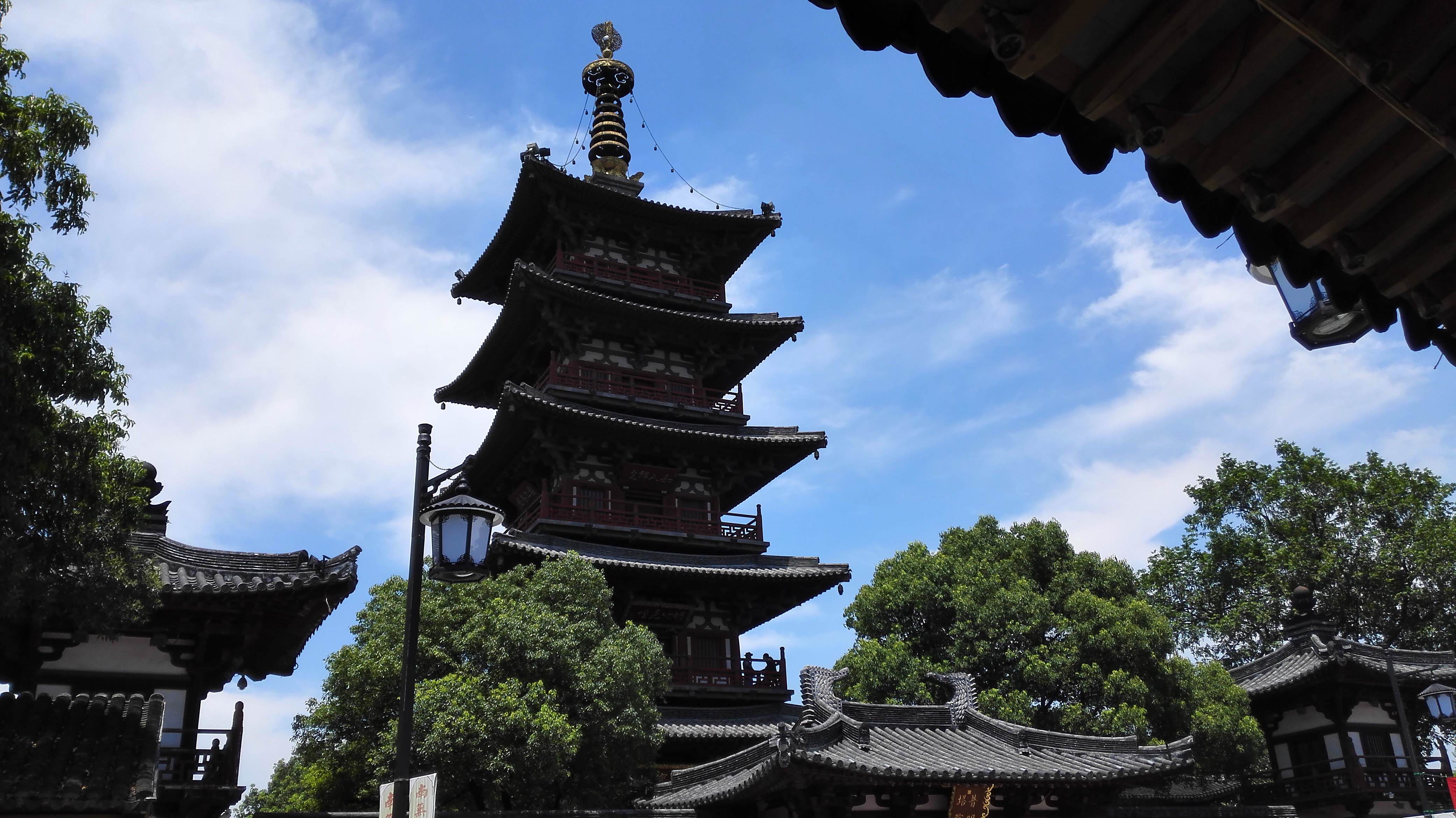 Have lunch at local Chinese restaurant (Our guide is willing to give you good recommendations and help you order dishes.)
Then go to the Grand Canal. Starting at Beijing, it passes through Tianjin and the provinces of Hebei, Shandong, Jiangsu and Zhejiang to the city of Hangzhou, linking the Yellow River and Yangtze River. The canal is a communication artery connecting north and south China, it is the oldest and longest artificial waterway in the world. The Grand Canal in Suzhou, with wide surface, abundant and crystal clear water, has been the best part of the Grand Canal for shipping. The old canal is about 35km long from Hushu Pass to Wujiang City, running through the centre of town and there is a network of smaller canals and passageways. It is a wonderful example of a waterside town with whitewashed and black-tiled-roof houses and small bridges.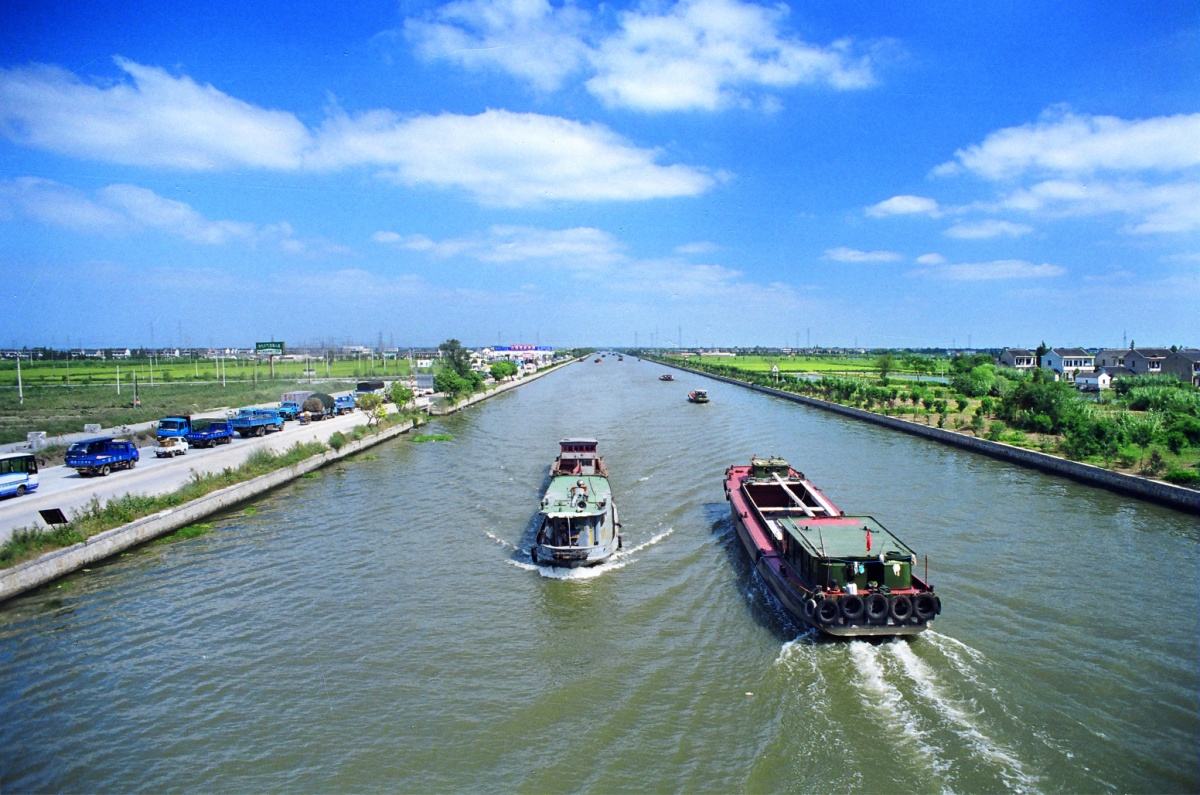 Head to Shantang Street, located in the northwest of Suzhou, linked with Changmen in the east where aristocracies pursued pleasures, Huqiu in the west, "the No.1 place of interest in the Wuzhong District",and the total length of it is about seven li (3.5 kilometers). Shantang Street in Suzhou attracts many tourists from home and abroad. Most of them prefer traveling along the canal, enjoying beautiful scenery.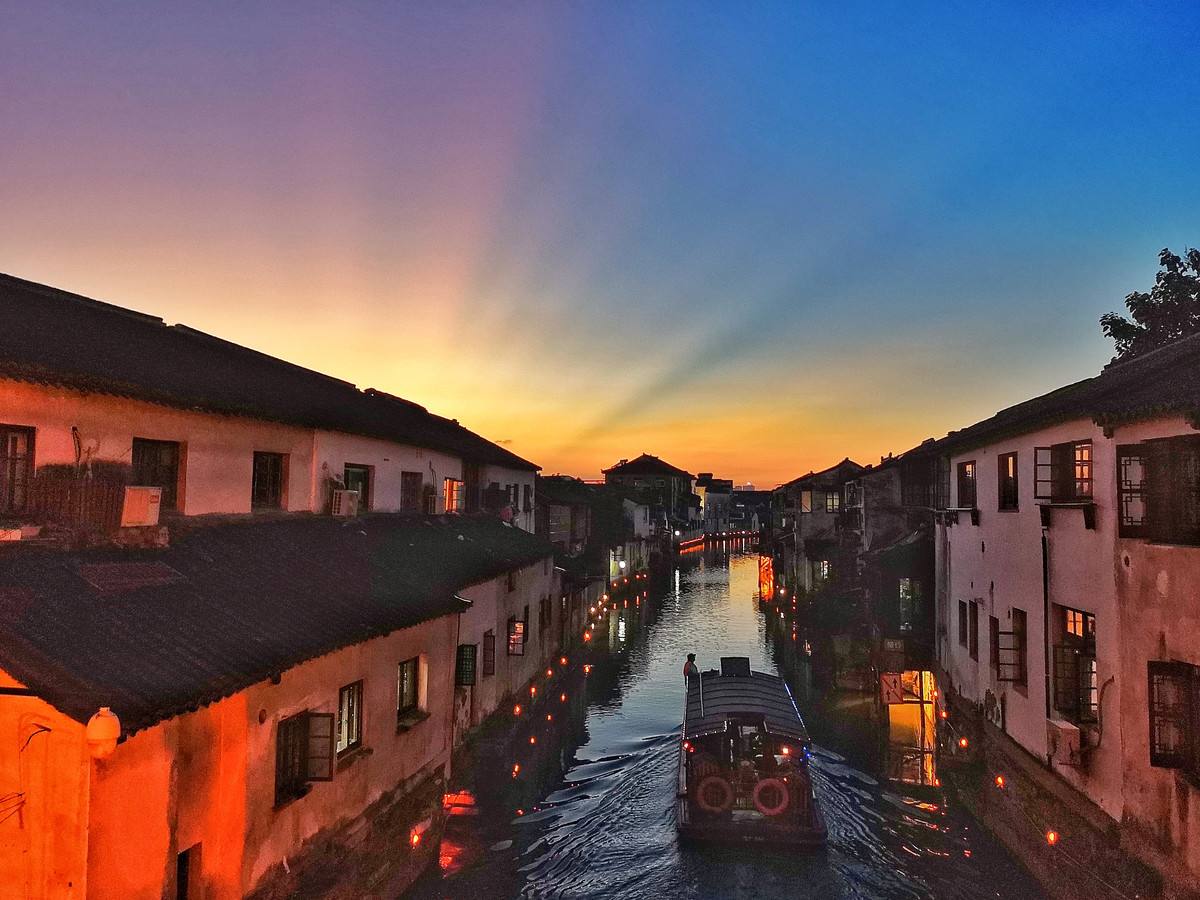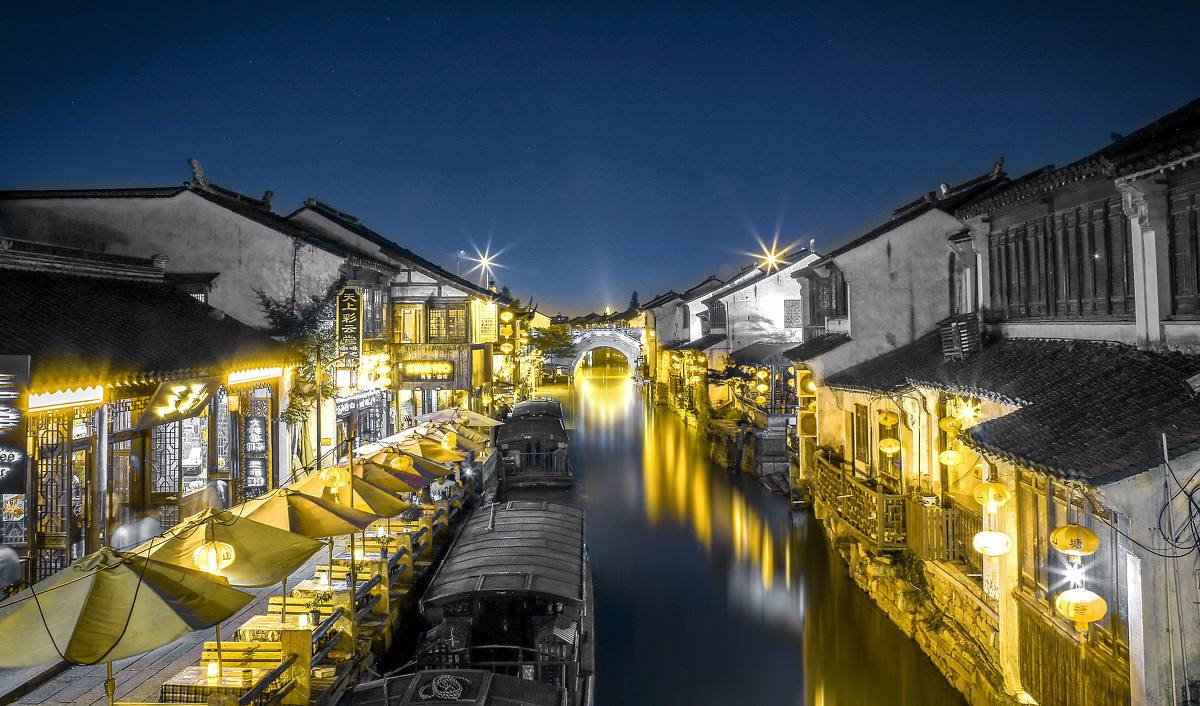 The Suzhou No. 1 Silk Mill has a long and rich history of silk culture, including mulberry tree and silk worm cultivation and turning raw silk into beautiful fabric. Suzhou's climate and soil are perfect for silk production, and the city has been a center of China's silk trade for many centuries. The Suzhou No. 1 Silk Mill has been a proud steward of this heritage for over 80 years. It's more like a museum which shows you how the silk is made from cocoons from the beginning and the whole silk process. Not to be missed.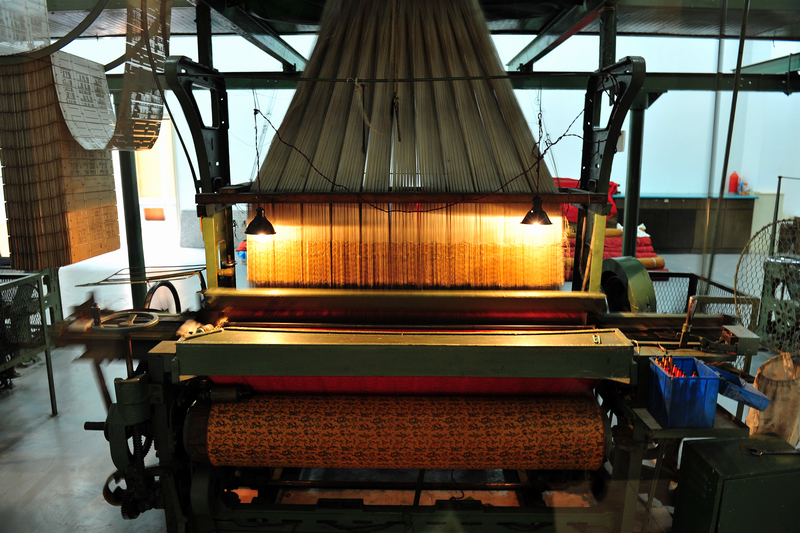 After finished that, drive you back to your hotel.
Day 2 Suzhou-Shanghai
Place&Transport: Suzhou
Today's Activities: Zhouzhuang Water Town
Accommondation: N/A
Meal: No Meal
Today, after breakfast our guide will take you to Zhouzhuang Water Town, one of famous water towns in China.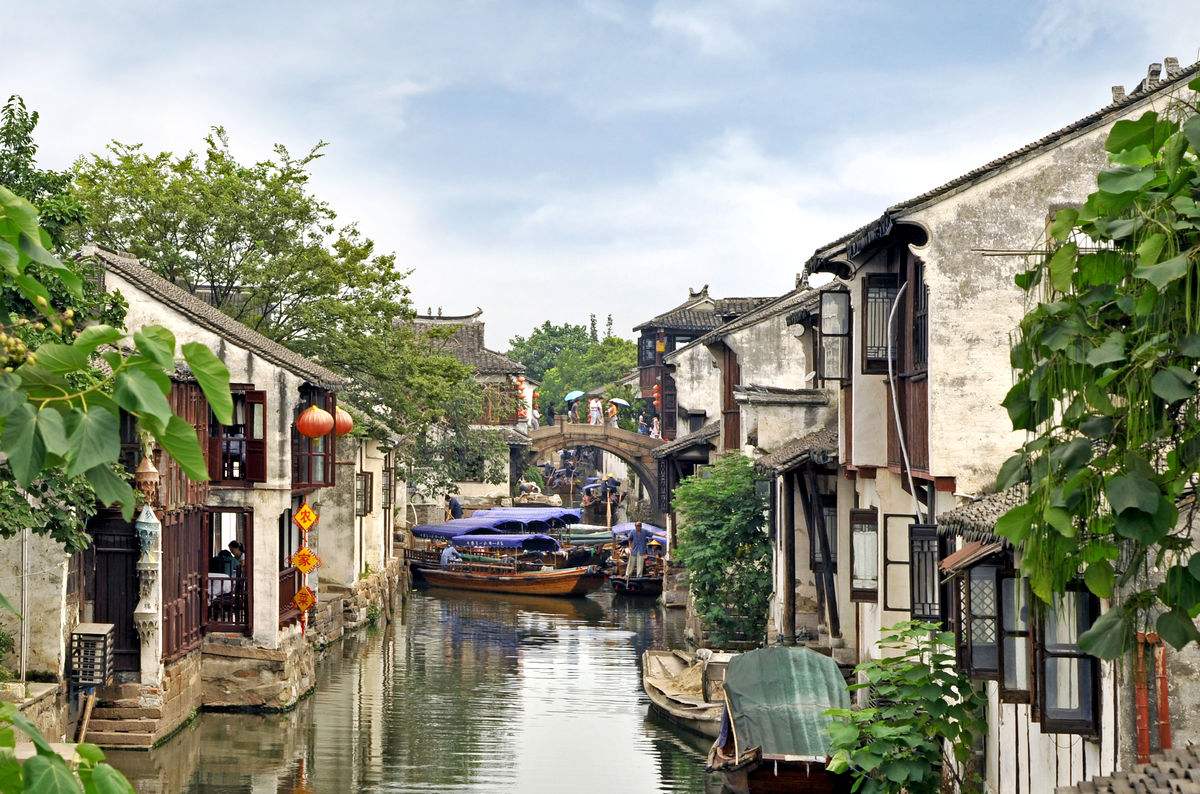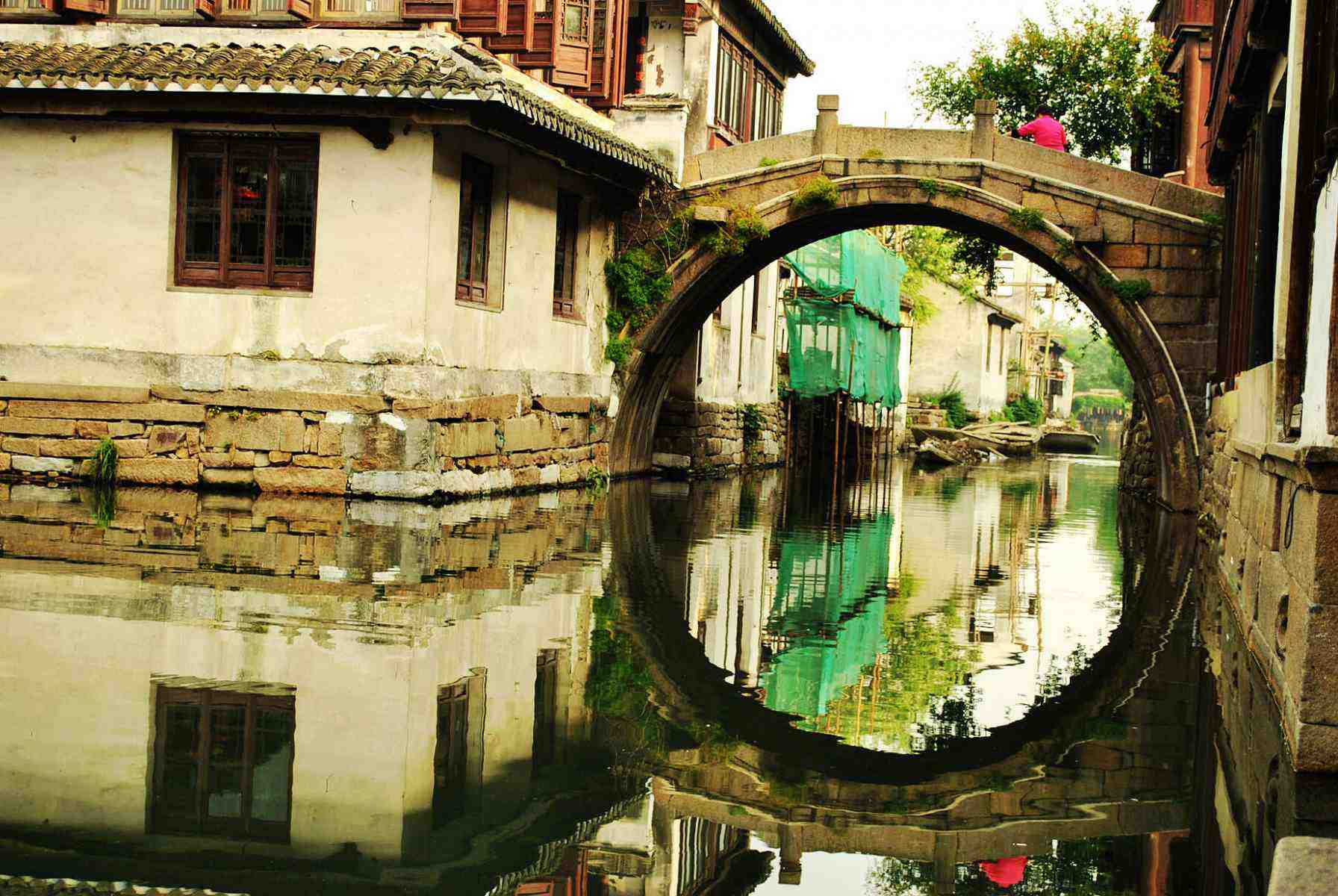 The first tourism spot is Zhouzhuang's Twin Bridges which were built during the late Ming dynasty (1368-1644) and are considered to be the symbol of Zhouzhuang. "Memory of Hometown", which depicted the Twin Bridges, was one of the items on display and has gained the world's attention for Zhouzhuang. The painting was chosen to be the first-day cover of the United Nations' postage stamp in 1985. The bridges are said to resemble an ancient Chinese key, thus locals also refer to it as "Key Bridge".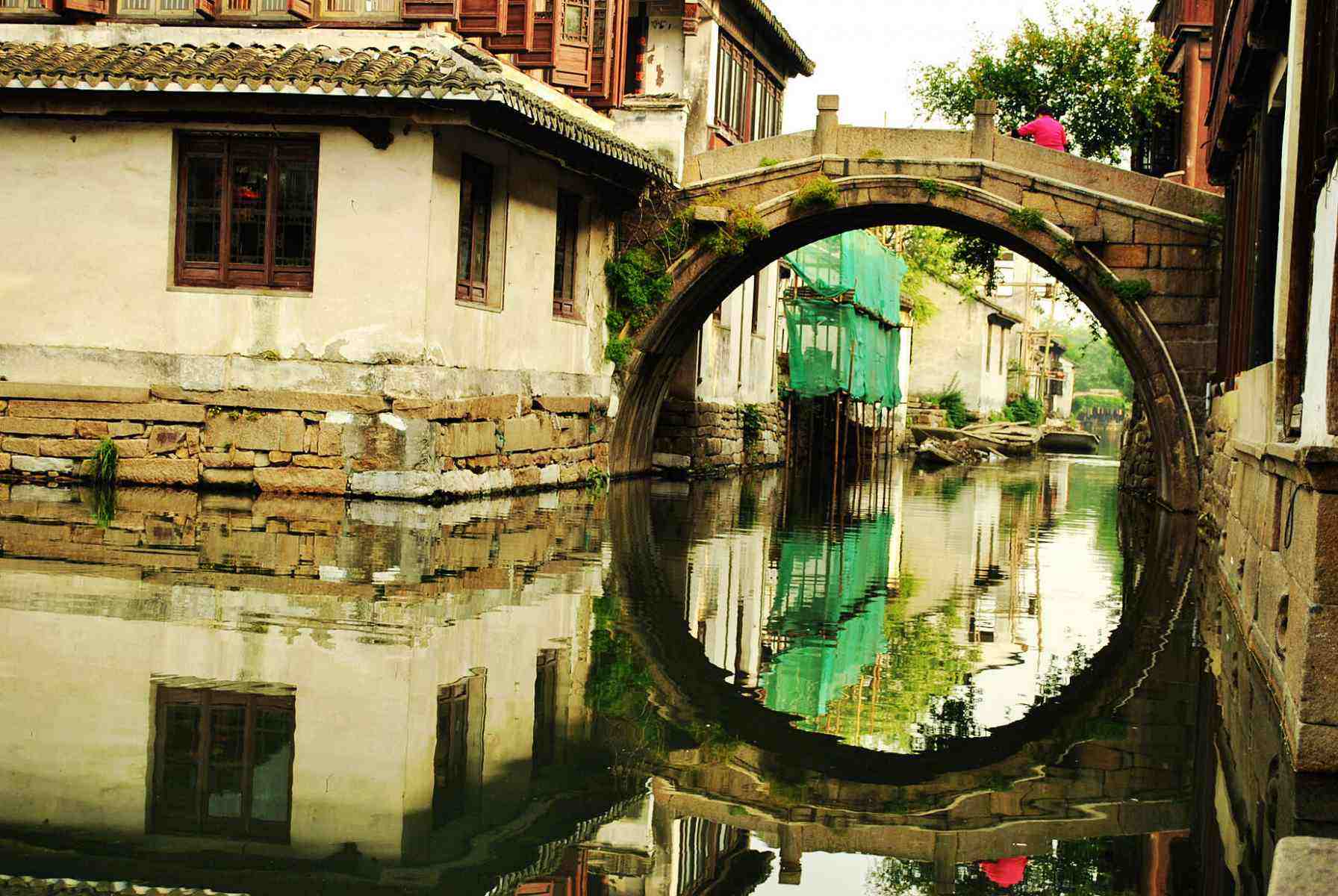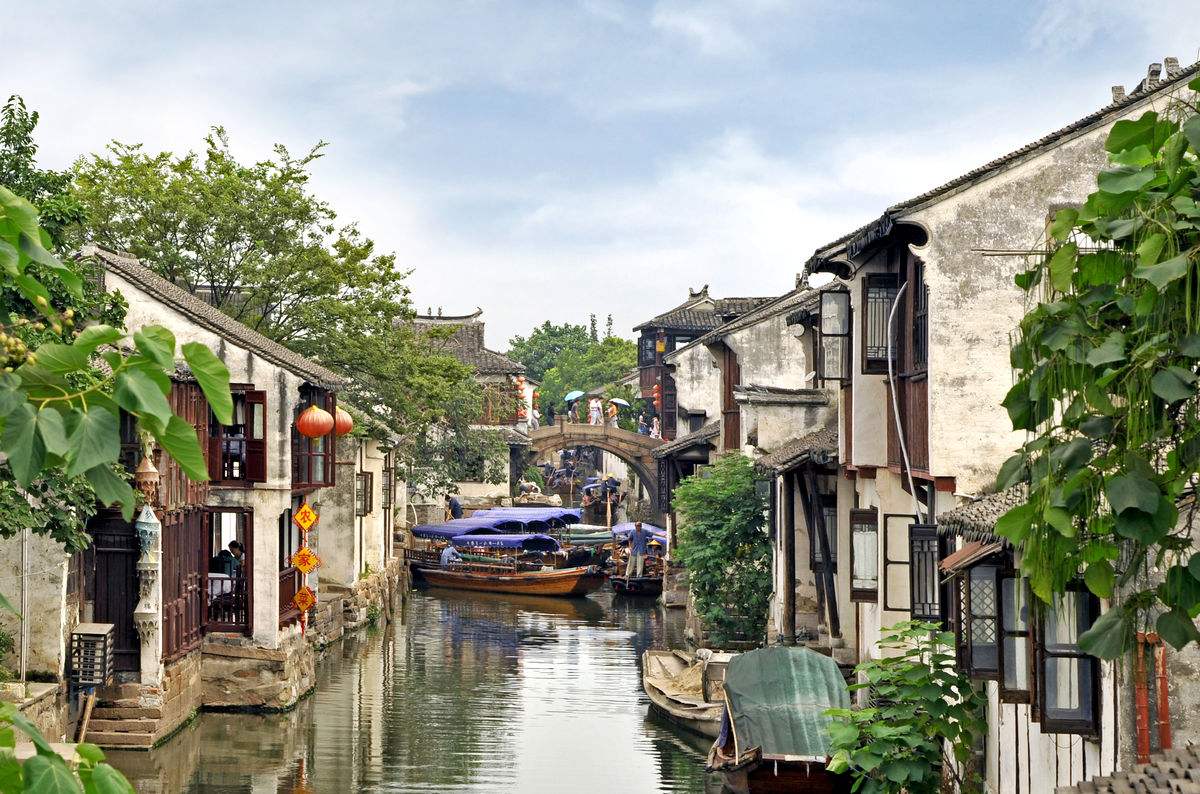 Next, you will visit Zhouzhuang's Old Drama Stage which covers an area of 4,600 m2 (49,500 ft2) and comprises an opera stage, seating area and exhibition hall. This massive stage often features performances of Kunqu opera, one of the oldest forms of Chinese Opera, as well as other traditional opera from the southern regions of the Yangtze River. Marvel at the vault-shaped roof of the stage, made up of 420 wood carvings.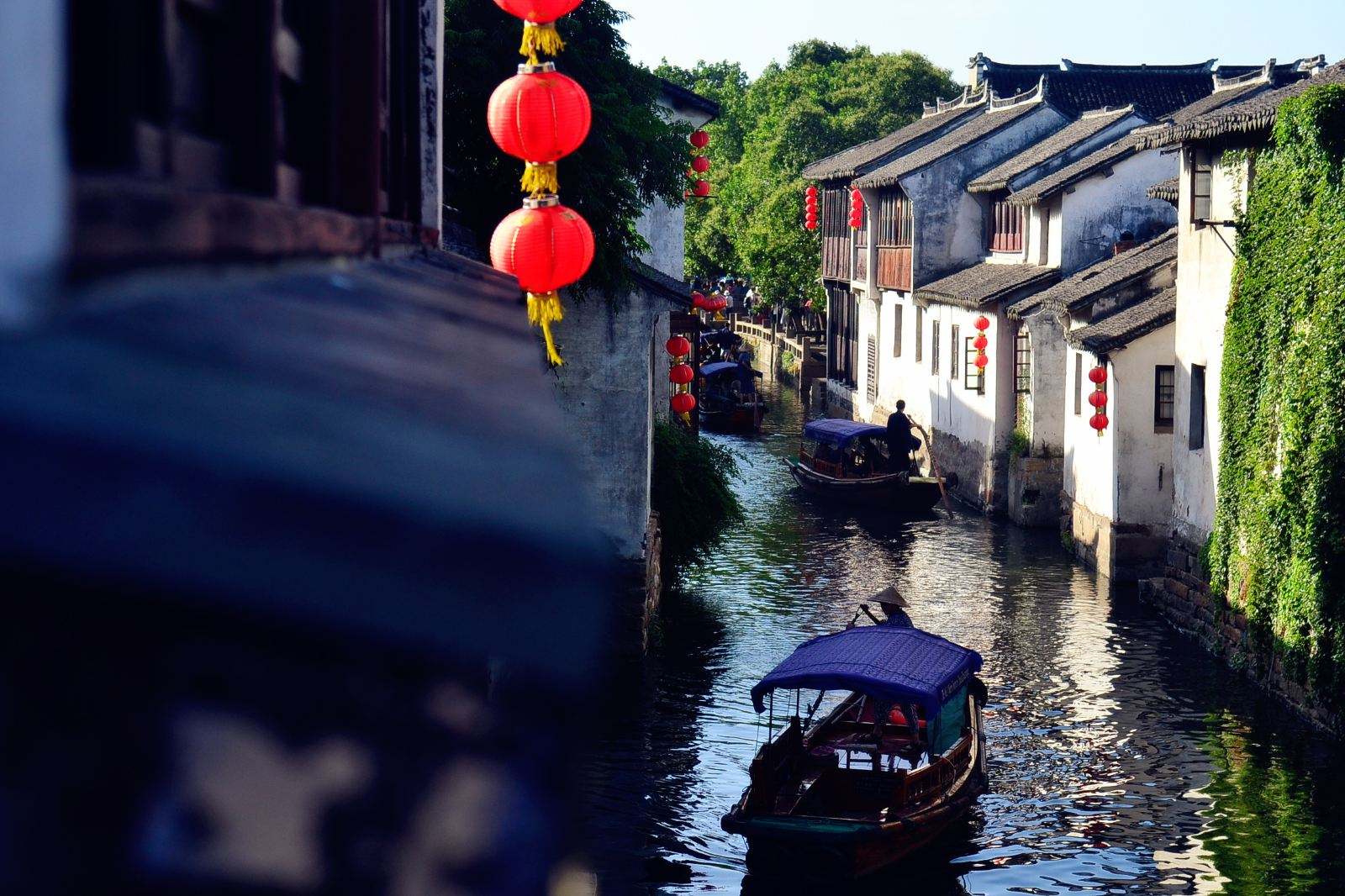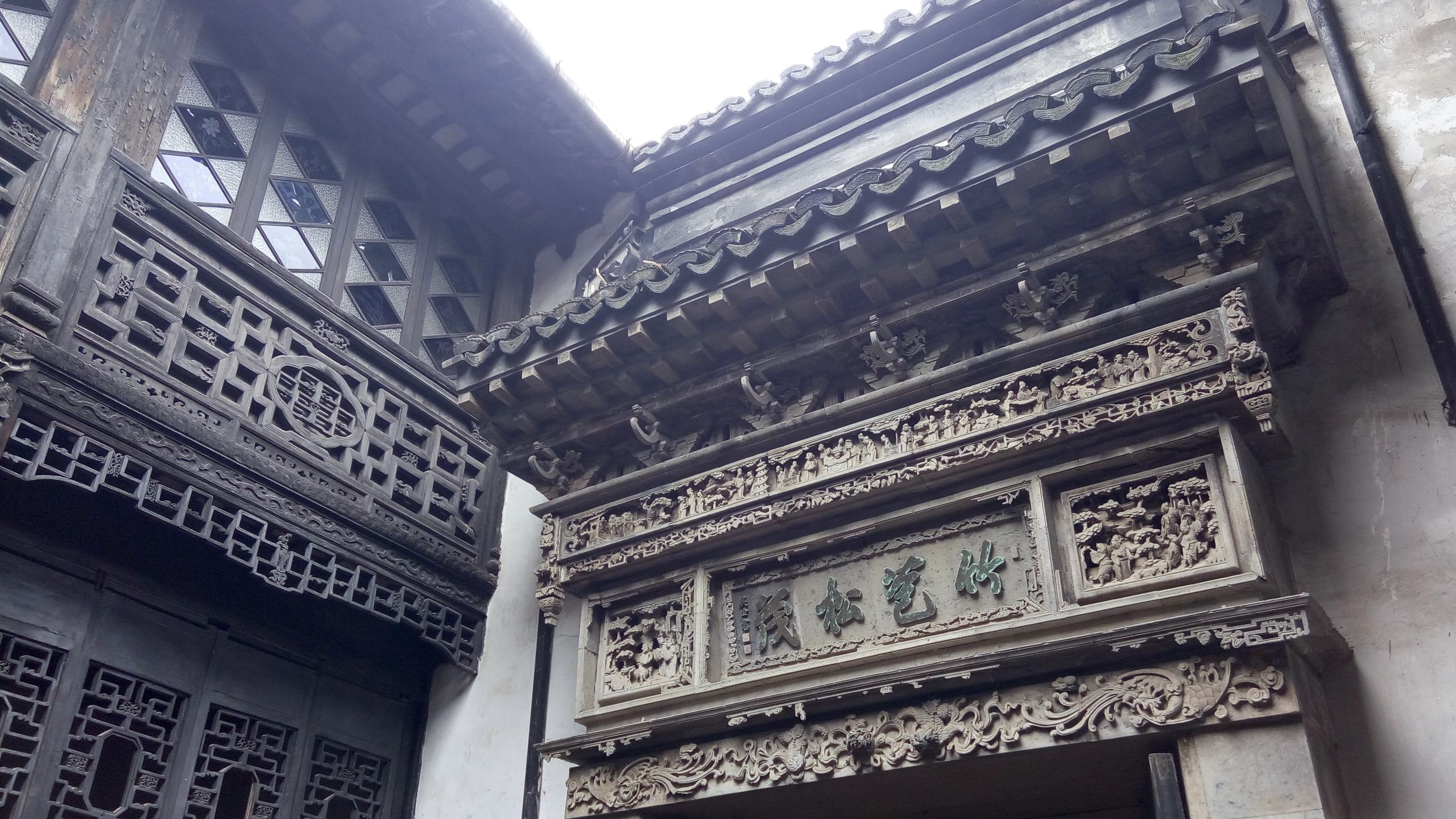 After lunch, you will move on to the Zhang House and Shen House, two examples of Zhouzhuang's distinctive historical architecture.
Built in 1742 and located at the southeast side of Fuan Bridge, Shen House was the private property of the descendant of Shen Wansan, the first millionaire of Jiangnan (South of Yangtze River) in the early Ming Dynasty. The whole architectural complex is of the Qing's style and occupies an area of more than 2,000 square meters (half an acre).
Zhang house is a stunning estate comprised of 70 rooms and six courtyards. It takes up about 1,800 square meters (less than half an acre).The residence dates back to the Ming dynasty. With Ruojing River flowing through, Zhang House is a dapper and graceful residential house; has a tranquil courtyard and pond. Deep halls all represent the life of the quondam owner.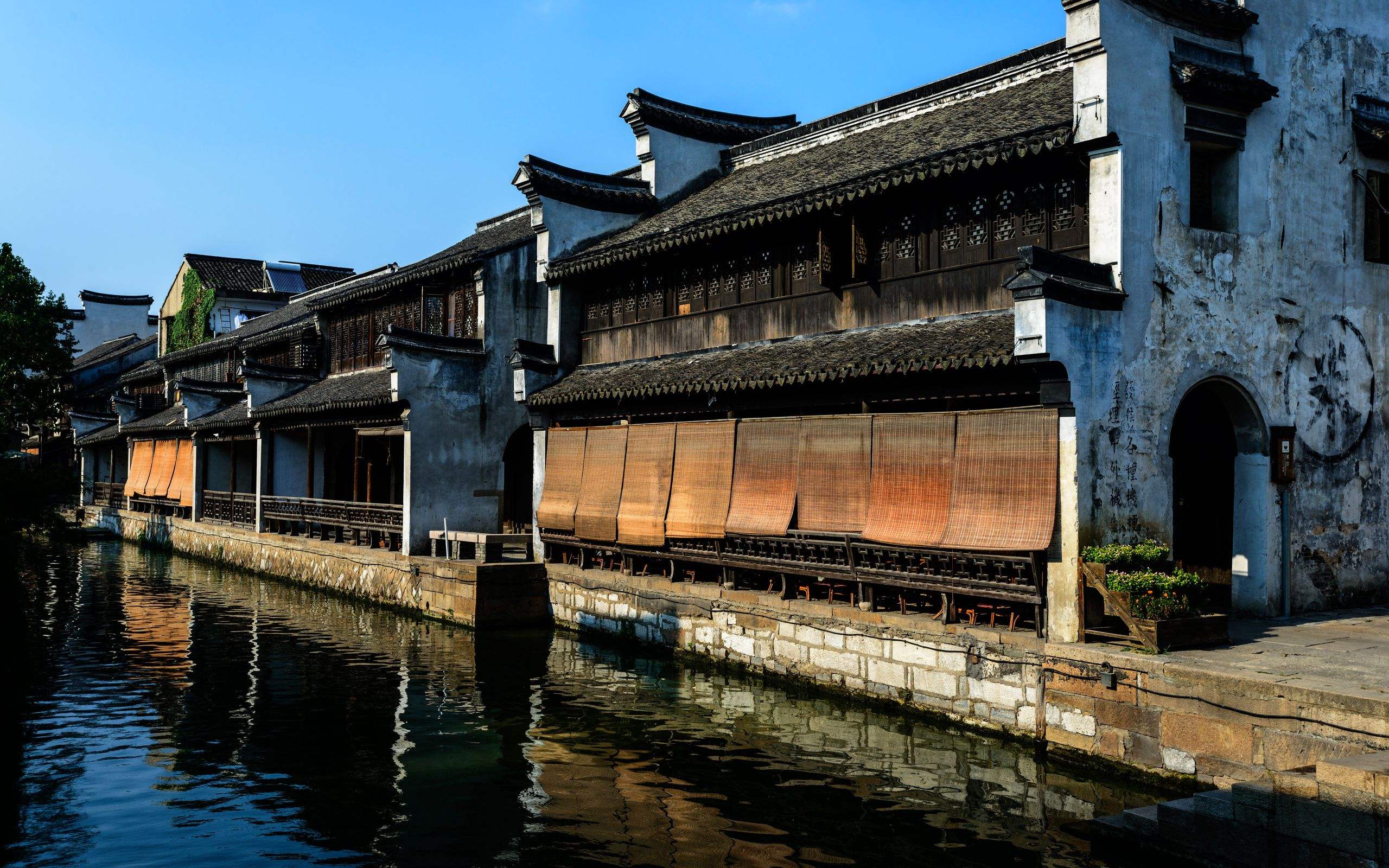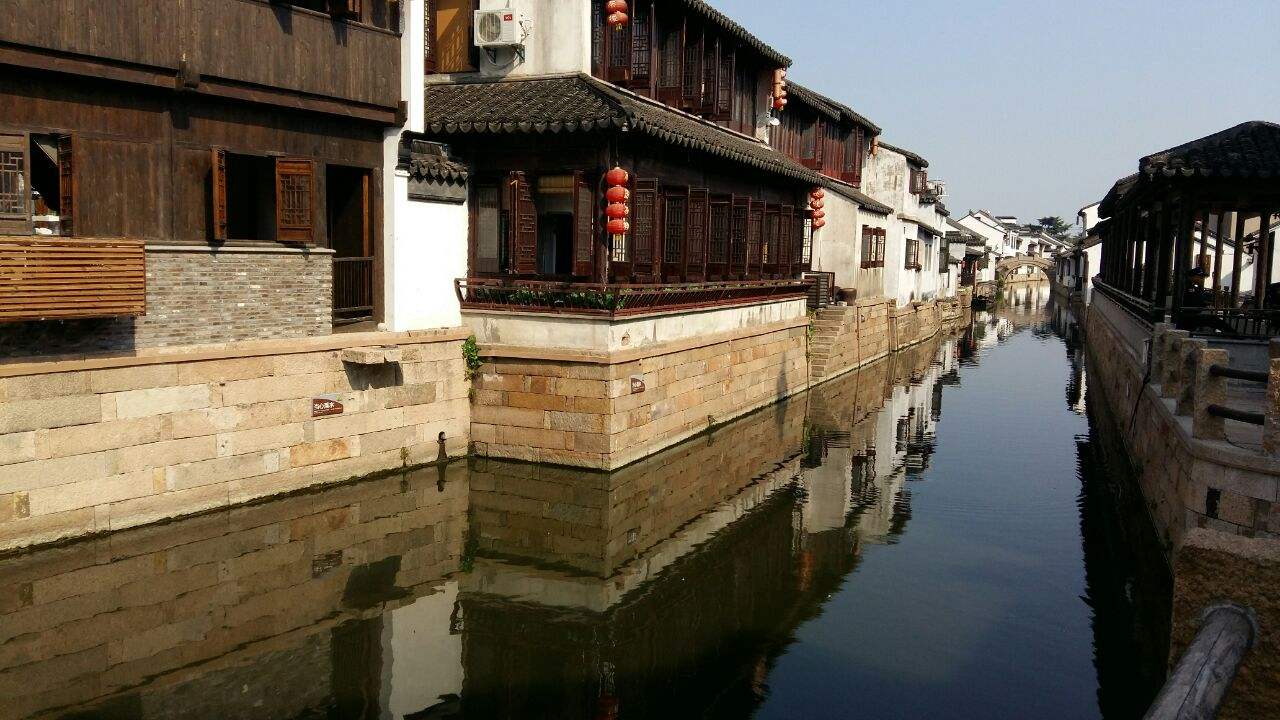 After the tour ends, you will be transferred to Suzhou train station, upon arrive in Shanghai, drive back to your hotel in Shanghai (based on your requirement). Our service ends.
Optional Activities
We provide off the beaten track Suzhou activities as below to enhance your tour experience. You can choose some of them to customize the above tour. Or if time permits, you can add one or two of them in the above itinerary (Only additional entrance fee required. And some are free charge of entrance fee).
A Touch of Life in Suzhou - Morning Wet Market Experience (Free of Charge)
Visit the local wet markt is an oppotunity to experience the local's life in the hidden parts of the city, avoiding the beaten tracks or fully packed tourist sites. You will be immersed in the local culture as we make our way through the hustle and bustle of narrow alleyways surrounded by the buzzing of vehicles and yelling of street vendors. For the time being the Wet Market scene in Suzhou is all still very much "old China"and is very much alive.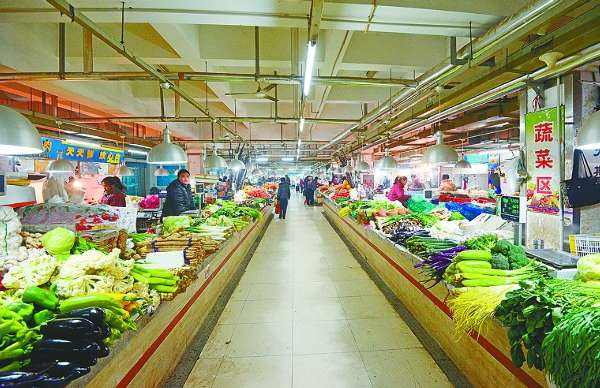 Getting into Suzhou Tiger Hill Wedding Gown Street (Free of Charge)
If you want to look gogorgeous on your wedding day but don't want to splurge your entire life savings on your wedding, then Suzhou Tiger Wedding Gown Street is a paradise for you. It is a street after street of endless shops selling nothing but wedding stuff with affordable price but good design & quality. Think of it as a one stop solution to all your wedding day needs.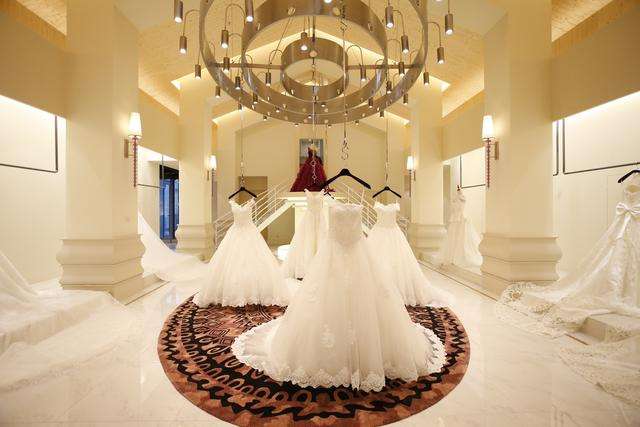 Delvo into the brillant culture of Su Embroidery (Free of Chagre)
Gian a comprehensive cultural introduction of Su Embroidery with your guide by visiting the Su Embroidery Research Institute. Su Embroidery is one of the four major styles of Chinese embroidery. Here you'll be able to learn the process of how to make the most exquisite silk hand embroidery - Su Embroidery.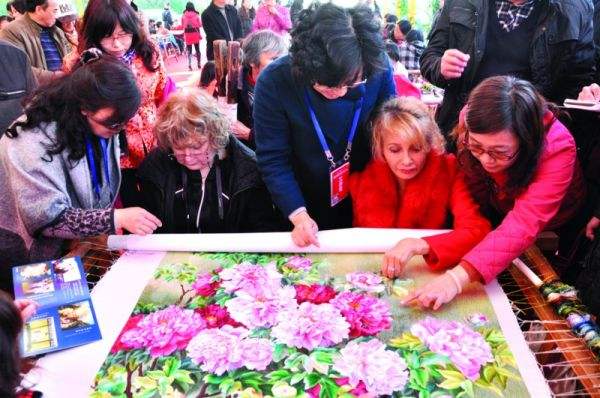 Shopping Like A Local (Free of Charge)
Shopping at Suzhou is not only enjoy the materials, but also to receive a kind of taste and culture. The rivers and lakes at the south of the Yangtze River bring intelligence to the Suzhou people, which make them produce particularly delicate goods. Just follow your tour guide, enjoy your shopping in Suzhou, you'll get a feeling of leisure.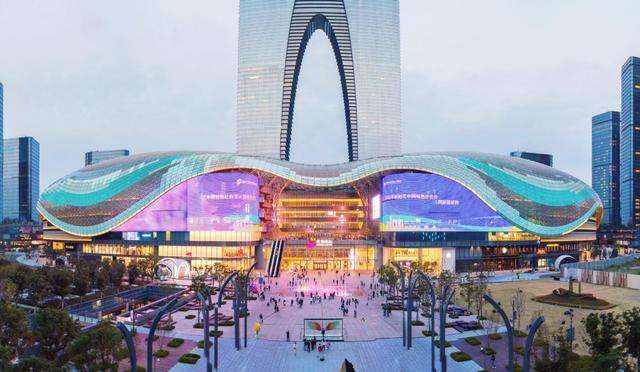 Experience Chinese rickshaw ride at Suzhou old Town (100RMB/rickshaw, max: 4 people)
If you want to travel Suzhou in-depth, riding on a rickshaw at Suzhou old town is fantastic. See the narrow lanes, the open markets and the local people's life more clearly. And the professional rickshaw pullers are often familiar with Suzhou's history, culture and folk customs, from whom you will gain a more understanding of traditions and cultures of this famous garden city.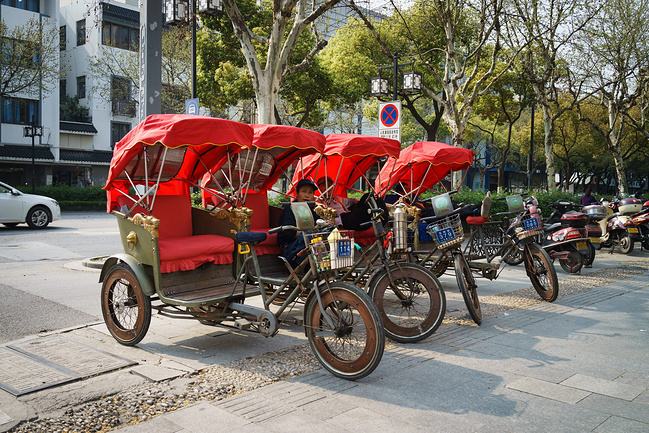 Night Show: Kunqu Opera & Pingtan Show in Master of Nets Garden (100RMB/person)
Do you like Kunqu Opera & Pingtan Show? Are you a fan of Chinese architectures? Spend one night and follow your guide to the Master of Nets Garden, a UNESCO World Heritage Site boasts animpressive garden and nightly Kunqu opera performances, and it's best known for its architectural splendor, let you be amazed by Chinese Opera and Suzhou unique culture.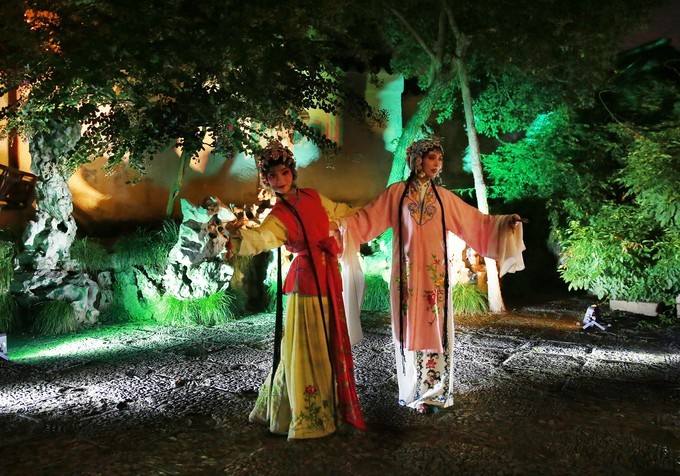 The Guanqian Pedestrian Street - The Most Bustling Night Snack Street in Suzhou (Free of Charge)
A local saying goes: "Suzhou is a paradise on earth, and Taijian Lane provides the best food". Stroll down the street to find the best of Su-style cuisine. Taijian Lane in the middle of Guanqian street has become a famous food street in Suzhou with more than 10 renowned restaurants, such as Songhe Lou Restaurant, Deyue Restaurant, Wangsi Restaurant and Wufangzhai Restaurant.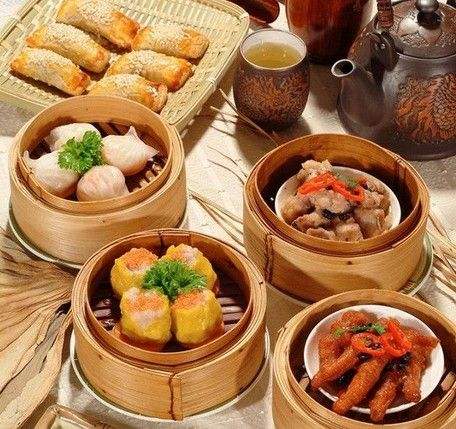 Private Boat Ride on Grand Canal (180RMB/boat, max: 6 people)
Enjoy a private boat ride on Grand Canal in Suzhou to appreciate the ancient black-tiled-roof houses, old bridges, and get a fell for the life of the locals. Tranquil, peaceful and historical, just like a time machine to take you back to the old era when ancient people communicated mainly by shipping on the waterway.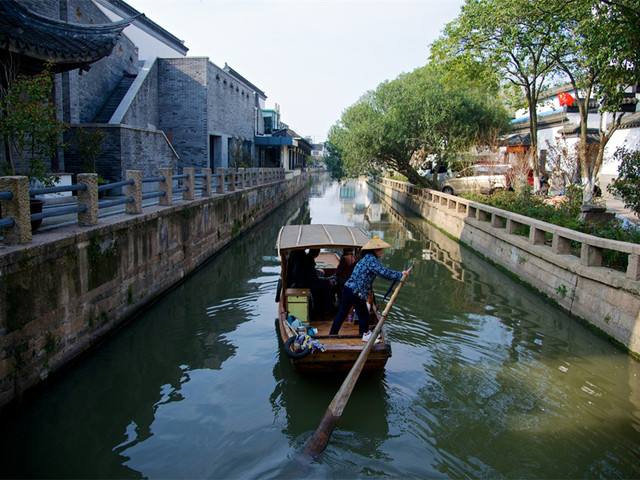 Act as A Local - Enjoy A Cup of Tea at Local Teahouse (80RMB/person on average)
Drink tea and enjoy the Suzhou opera in an old-world ambience is a prat of local's life. The local teahousw is famous for its tea and "Ping Tan" (a Chinese form of storytelling accompanied with music played by stagers.) You'll definitely be attracted by the architecture and the Ping Tan nice sound from inside. It is a good way of appreciating the Suzhou culture by drinking tea and listening to the traditional Ping Tan.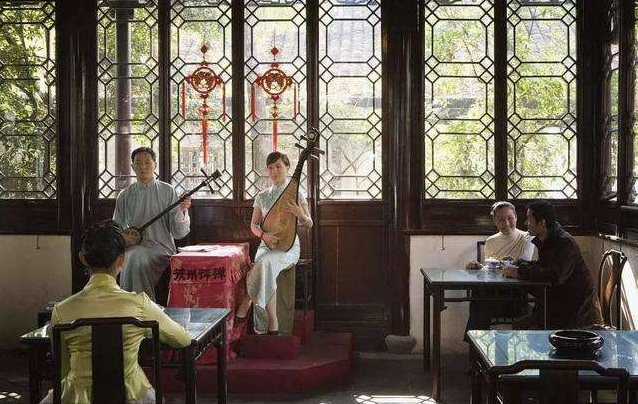 Experience Pottery in Suzhou (100RMB/person)
If you are interested in Chinese ceramics culture, why not take a short class to learn how make a pottery in your way. Your teacher will teach you how to make a good pottery artwork even you are the first time to experice the ceramic pottery making, our tour guide will translate to you.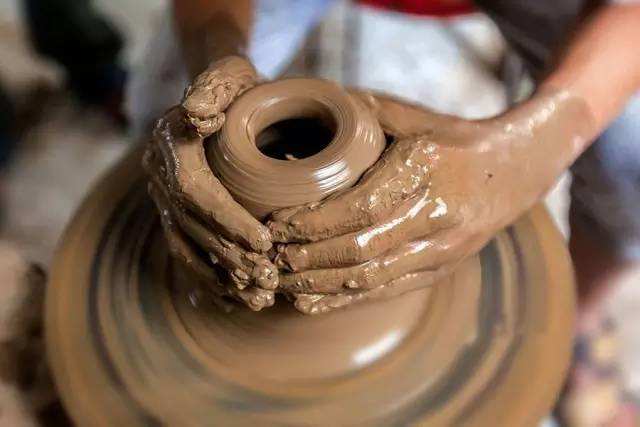 Learn How to Perform Suzhou Kunqu Opera (Price is TBA)
Kunqu Opera in Suzhou is one of the oldest extant forms of Chinese opera. Under the guidance of your teache, get your own way to know how to use Kunqu style body language to show your emossion. you'll wear the Kunqu dress and learn how to act the Kunqu Opera. Also, you could have chance to learn how to do Kunqu Opera style make-up.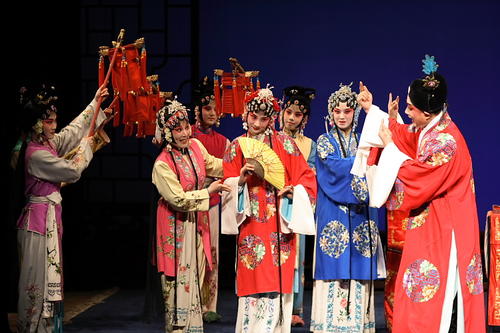 Price Per Person in US Dollars