Moller Villa Mansion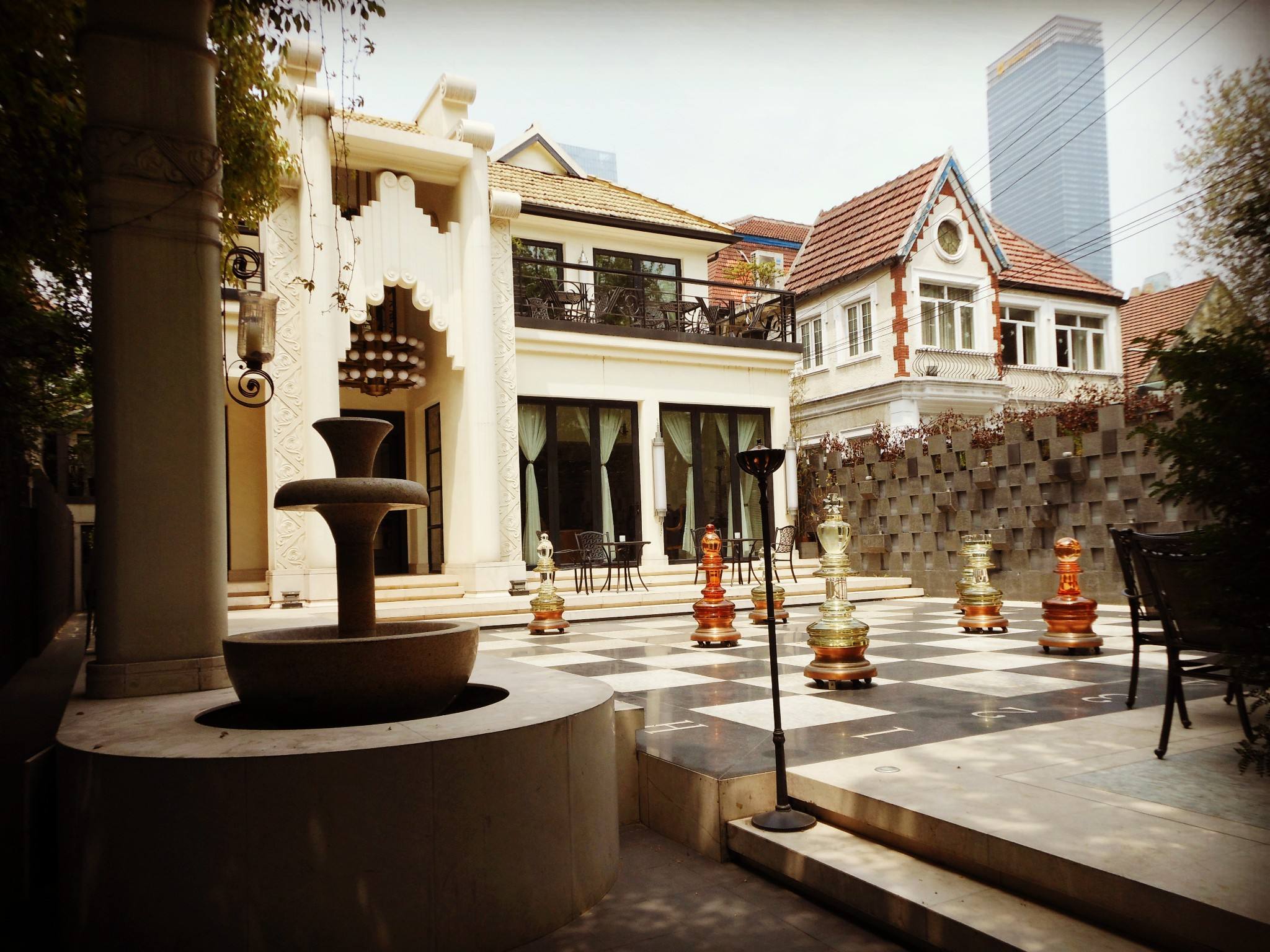 Introdution
The Shanghai Moller Villa Mansion is one of Shanghai's most prominent and noticeable buildings. The mansion features beautiful Tudor and Gothic architecture including brown and multicolored tiled steeples and resembles a European castle. Moller Villa is a premium destination for lovers of fine architecture and aficionados of historic mansions, and for anyone who has ever dreamed of seeing a castle.
History & Background
Located in the northwestern corner of the French Concession area, this mansion was completed in 1936 by a Swedish shipping mogul named Eric Moller. Constructed during the colonial period, this very unique building was once the home of Eric Moller and his large family. When the area came under Communist rule after the war in 1950, the family left this beautiful pristine home behind.
Much of Eric Moller's wealth was inherited from his father, Nils Moller, who began a ship building business in the 1860's in Hong Kong. The Moller family business was mainly focused on ships and ship building, even though later they ventured into real estate and insurance. The business operated successfully in Hong Kong until the 1990's.
In addition to the shipbuilding business, Eric Moller also owned a famous steamboat which ran between the Shanghai area and an area known as Jiangsu Province. He decided to build this amazing home in the mid 1920's, for a very large family consisting of six children and many family pets. The Moller Villa in Shanghai took the family and architects over ten years to finish designing and building.
Eric Moller was also a fan of horse racing, and owned an Arab stud stallion that he had named Bionic Hill. A bronze statue dedicated to the memory of this beloved horse remains today on the grounds. There is also a stone dog displayed in the garden. There are rumors surrounding it that this stone dog is really a dog that was once owned by the Moller family.
Moller Villa is Now a Boutique Hotel
Historic Moller Villa in Shanghai was opened in 2002 as a boutique hotel, and remains a hotel today. The former parlor of this gorgeous mansion is now a fine restaurant for both guests of the hotel and visitors. Considered today to be a five-star hotel, this beautiful building is worth seeing on a visit to Shanghai.
Information
Downtown Shanghai Location Makes Visiting Easy
This beautiful historic mansion is located at No. 30 Shanxi South Road, in the Jingan district in Shanghai in the northwest corner of the French Concession area. It is also on the south side of Yan'an Zhong Lu, and is very conveniently located close to two subway stations enabling visitors to find it easily.
It is situated about 11km away from the South railway station of Shanghai, and is within walking distance of the station. It is also about 10km away from the Hongqiao Airport. With such a premium site in central Shanghai, the Moller Villa hosts many visitors throughout the year.