Jinze Ancient Town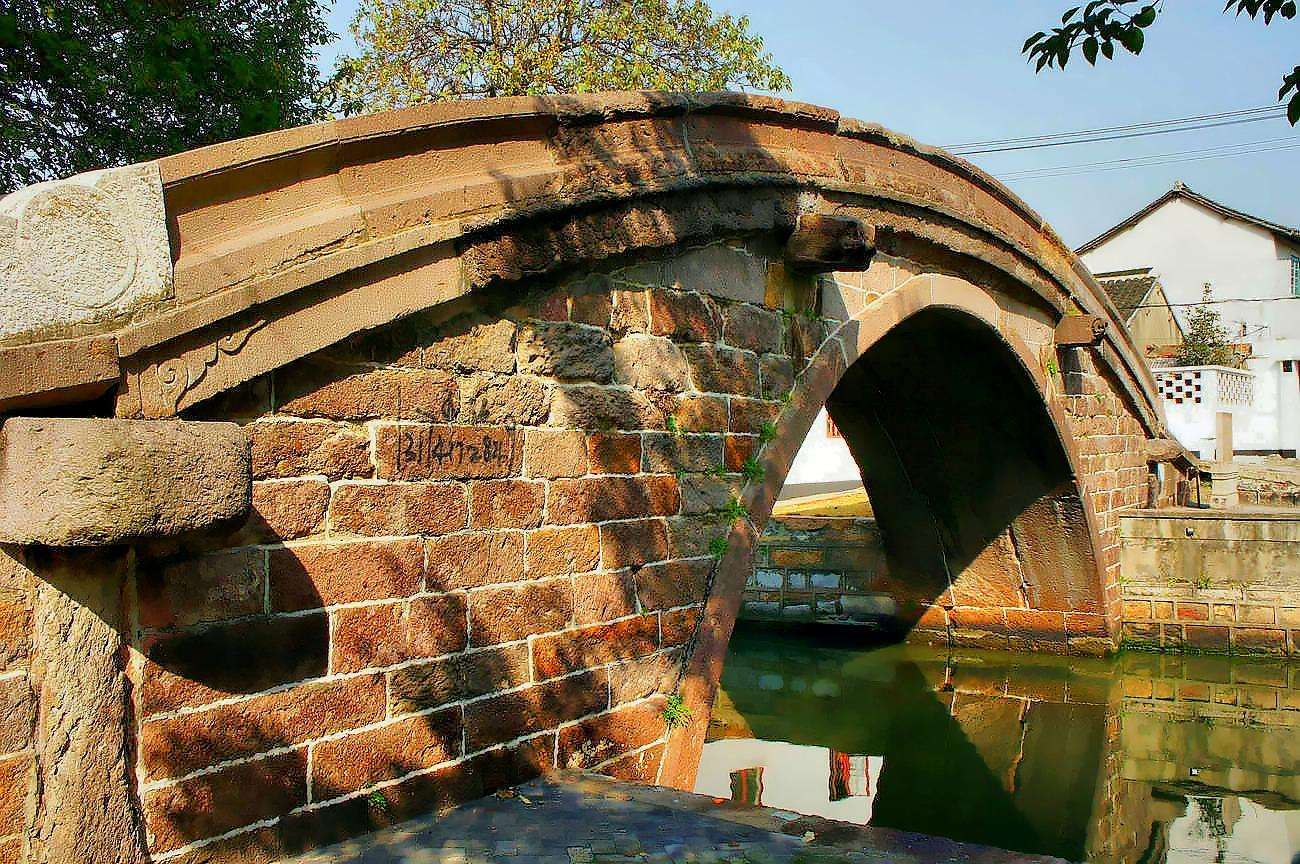 Brief Introdution
Jinze town is subordinate to Qingpu District of Shanghai, with a total area of 108.42 square kilometers. Jinze ancient town is an important transportation hub in Jiangsu, Zhejiang province and Shanghai with convenient water and land transportation. It is rich in resources. It has the largest freshwater lake in Shanghai-Dianshan Lake, and is an important aquatic product supply base in Shanghai.
Jinze Ancient Town is a paradise, because it is far away from the Shanghai downtown areas, has not been developed, and few tourists. It's very lively and suitable for a quiet walk. Many houses in Jinze ancient town have been renovated, so it is not famous for its ancient buildings. On the contrary, Jinze ancient town is famous for its bridges.
Jinze ancient town has become the last "Land of idyllic beauty" in Shanghai. Different from other ancient towns in or around Shanghai, there is no business boats in Jinze river. There are only fishing boats, which makes people feel comfortable.
History
The history of Jinze Ancient Town dates back to the Northern Song Dynasty (978 AD). At that time, Jinze town did not belong to Shanghai, but Zhejiang province.
In the Yuan Dynasty (1279 A.D.), after the establishment of Songjiang District in Shanghai, Jinze town was planned to Shanghai. Jinze town was split up and reorganized several times in history.
Until 2004, the new Jinze Town was established and has absolute autonomy, which has continued to this day.
Bridges in Jinze Town
It renowned for its crisscross waterways, but mostly for its bridges, not on the number but for time-honored bridges with different shapes and varied usage, thus it is entitled the "No.1 Bridge Town" of the southern Yangtze area.
Wan'an Bridge
Wan'an bridge is to the north of Jinze Ancient Town, which is the largest stone bridge in Jinze. Wan'an bridge across the city river was built in the Song Dynasty and rebuilt many times in the Ming and Qing Dynasties. The bridge is a single hole stone arch bridge, 29 meters long and 5.5 meters high. The original bridge has Pavilion house, so it is also called pavilion bridge.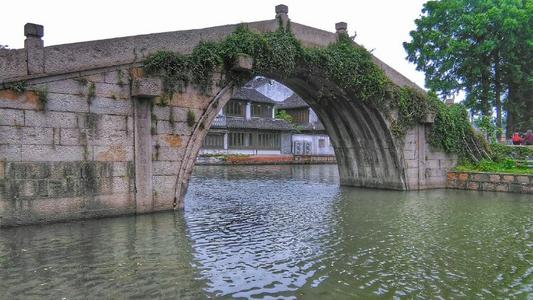 Puji Bridge
More than 300 meters to the south of Wan'an bridge is Puji bridge. Its structure, shape and stone use are very similar to Wan'an bridge. The two bridges cross the same river and face each other from north to south, so they are called "sister bridges".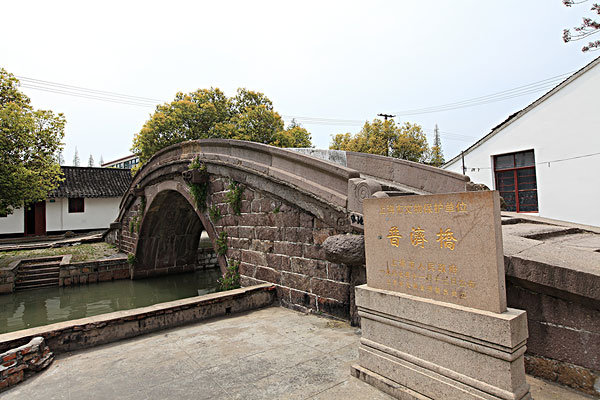 Yingxiang Bridge
Yingxiang bridge is located in the south of Jinze Town. It was built in the Yuan Dynasty. It is a stone bridge with six columns and five holes. Yingxiang bridge has a special shape. The bridge is made of brick, wood and stone. The bridge is 34 meters long and more than 2 meters wide.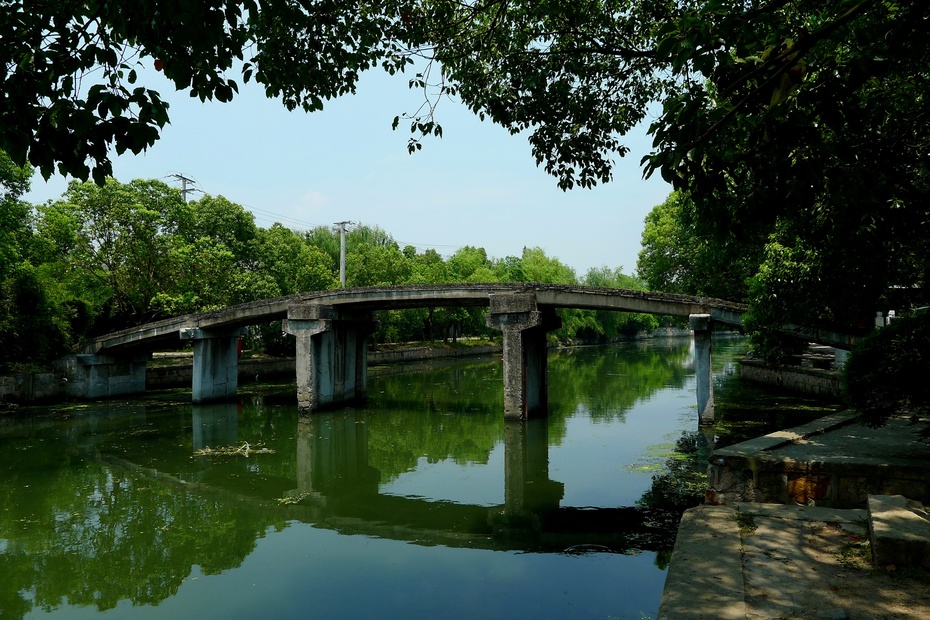 Fangsheng Bridge
Fangsheng Bridge, built in the Ming Dynasty (1368-1644), is beside a monastery and once served as a site for Buddhist disciples to set fish free into the waters.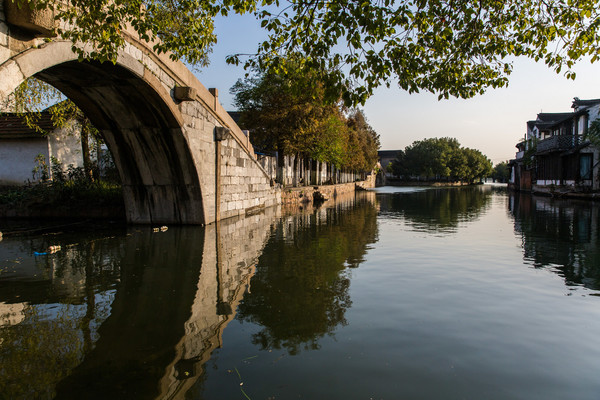 Puqing Bridge
Puqing Bridge, built in 1999, is a reproduction of a famous wooden bridge from the well-known Song Dynasty painting Along the River During the Qingming Festival. The construction, which features interlocking wooden poles to form its arch and elegant body lines, was profiled in a PBS film, China Bridge, in 2000.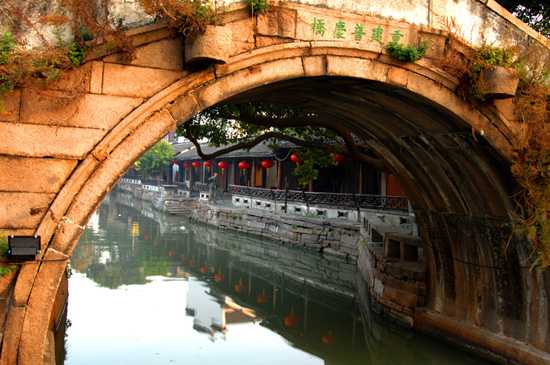 Special Local Food
In addition to a variety of fish, aquatic products. The special snacks of Jinze are also worth mentioning.
Brasenia Schreiber
Brasenia schrenkiana is a single perennial aquatic plant with oval leaves floating on the surface of the water. There is gelatinous transparent mucus on the back of the young stems and leaves. The flowers are dark red, and the leaves can be boiled for soup
Zhuangyuan Cake
Zhuangyuan cake, one of the traditional Chinese cake snacks, is a famous specialty of Jiaxing, Zhejiang Province. You can find more local Zhuangyuan cake in Jinze ancient town. Although there are differences in production methods and flavors in different regions of China, they all contain the meaning of blessing.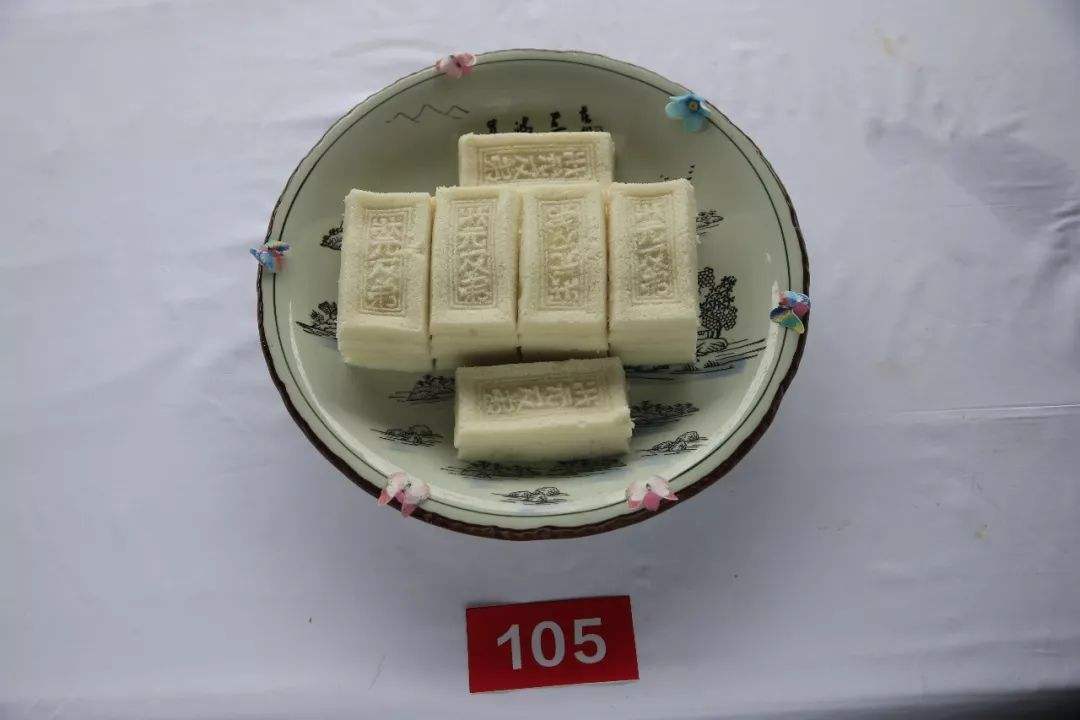 Information
Transport: bus or self-driving (Bus: The Shanghai Tourist Bus No. 4 goes there)
Admission Fee: Free
Address: 318 State Highway, Jinze Town, Qingpu District.